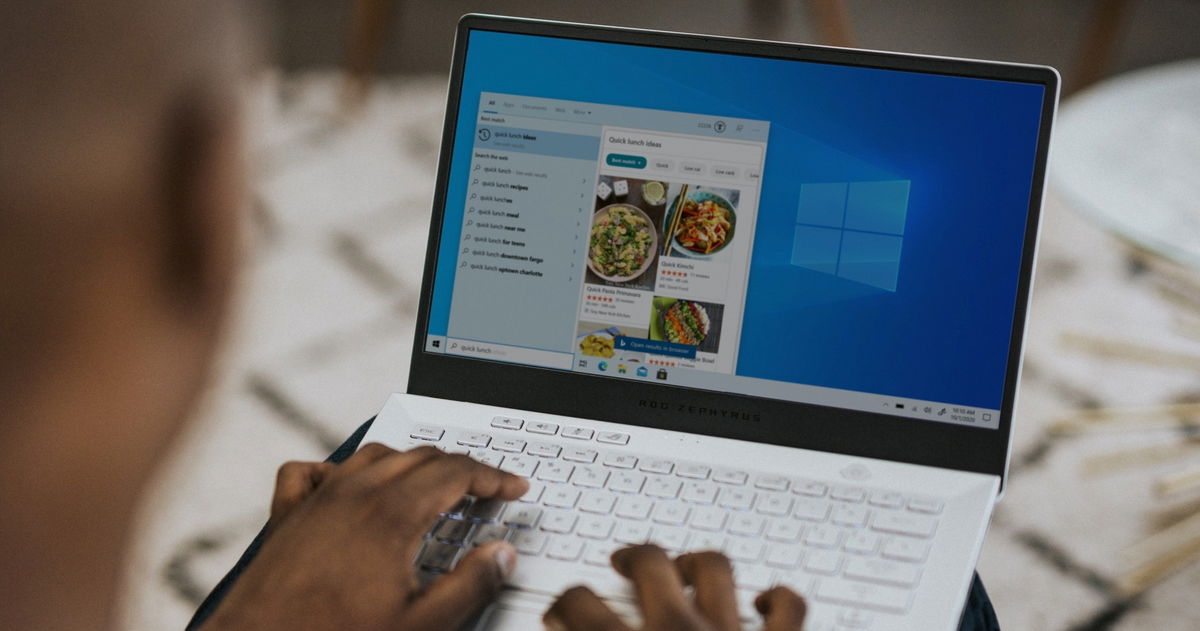 Microsoft is imposing less and less limitations on users who do not activate Windows, is it worth buying a license key?
As a general rule, When a user buys a laptop or desktop computer from a well-known manufacturer, it usually comes with the Windows operating system. and, with it, a product key. In this way, users don't have to worry about activating their system: the manufacturer has already taken care of both buying the corresponding use license from Microsoft and installing it on the computer so that Windows doesn't cause any kind of problem at all.
However, it is possible that when updating or restoring the computer, said license is no longer valid, that you have decided to create your own computer by buying the components or that you have chosen a computer model without an operating system, and this is where things get complicated . Although it is true that you can install Windows using a generic product key for it, later the operating system will ask you to activate it. Now, is it really worth activating Windows today?
Thinking of upgrading to Windows 11? Check the minimum requirements first
Windows activation system: how it works today
Some years ago, with versions like Windows XP, if you did not have a valid product key, the operating system stopped working after 30 days test, forcing users to checkout. This system evolved with Windows 7, where only from time to time it was reminded that the operating system should be activated. And actually, with Windows 10 and Windows 11, the limitations imposed by Microsoft in this regard are even less.
What limitations do I have if I don't activate Windows 10 or Windows 11 on my computer?
With previous versions of the operating system, it used to be common to see interruptions when starting Windows to remind you to activate it, a completely black screen background, and every few minutes, a small notification that appeared at the bottom to enter a product key.
However, times have changed for Microsoft. Nowadays, With Windows 10 and Windows 11, there is no time limit by which you must activate Windows. You can keep it forever without activating completely free. However, there are some slight aspects that could be a problem for some of the users.
The highlight is the watermark that will appear, continuously, in the lower right corner on the screen reminding you that Windows needs to be activated. In principle, this mark does not interfere with use, since it is not a link to configuration. However, visually it can be somewhat annoying.
Generic Windows keys: what they are and how to use them to install it
Despite this and the links reminding that Windows is not activated in applications such as Settings, saying that too there are more features that Microsoft limits for users who have not activated Windows 10 or Windows 11 on their computers. These include the following:
Equipment customization: if you access the section of Personalization Within the settings of a Windows 10 or Windows 11 computer, you can see how you can barely modify any settings. Until the operating system is activated, the default values ​​will be maintained.
Installation of themes: A possible solution to the customization problem could be to install a third-party theme. However, if you try this on an unactivated Windows machine, this won't work.
changes in colors: As with things like the wallpaper, you won't be able to change the colors of Windows apps either. You won't have access to dark mode, and you'll need to keep the colors consistent with your computer's wallpaper.
Lock screen tips: In addition to having to adapt to the backgrounds suggested by Microsoft and Bing for the PC lock screen, tips, recommendations and news will also appear dynamically on it.
Sources: If you choose not to activate Windows, you will also not be able to manage fonts or typefaces. This implies not being able to customize them, as well as not being able to install additional fonts.
Start menu: You'll be able to place items however you like on the Start menu, but you won't be able to change their settings. This will, for example, always show Microsoft suggestions in it.
Taskbar: As with the Start menu, although you will be able to change the elements that appear as you wish, you will not have the possibility to configure the most advanced options of it, especially those related to personalization.
synchronization servicesNote: If you use a Microsoft account on your device, it won't be used to sync settings from your computer to other devices. However, you will still be able to access your files with OneDrive, or sync Outlook email.
So should I activate Windows on my computer?
Always speaking of private users, to say that for regular home use the limitations imposed by Microsoft by not activating Windows 10 or Windows 11 are not too many. Perhaps the most annoying may be the watermark indicating that Windows is not activated, or that it is forced to keep the wallpaper and the default configuration options.
However, the operating system will function normally at all times. You'll be able to get apps, access the Microsoft Store, and receive all feature and security updates without any hassle.. For this reason, unless the limitations are a problem for you, it is probably not worth paying for a Windows license, especially considering that the official price of them is 145 euros, as shows the Microsoft website.
Windows 11 Home or Windows 11 Pro? All the differences between both editions
Similarly, in the event that you need to activate Windows on your computer, it may be a better idea acquire an OEM license. You should bear in mind that if you change any component of your computer, the Windows OEM license will no longer work, but can be purchased at stores like amazon, eBay or even aliexpress with much lower prices than those of the licenses Retail marketed by Microsoft.
Related topics: Windows
This article suggests objective and independent products and services that may be of interest to readers. When the user makes a purchase through the specific links that appear in this news, Urban Tecno receives a commission.
Subscribe to Disney+ for only €8.99! to subscribe
3 months of Amazon Audible FREE! Access over 90,000 original audiobooks and podcasts get them here