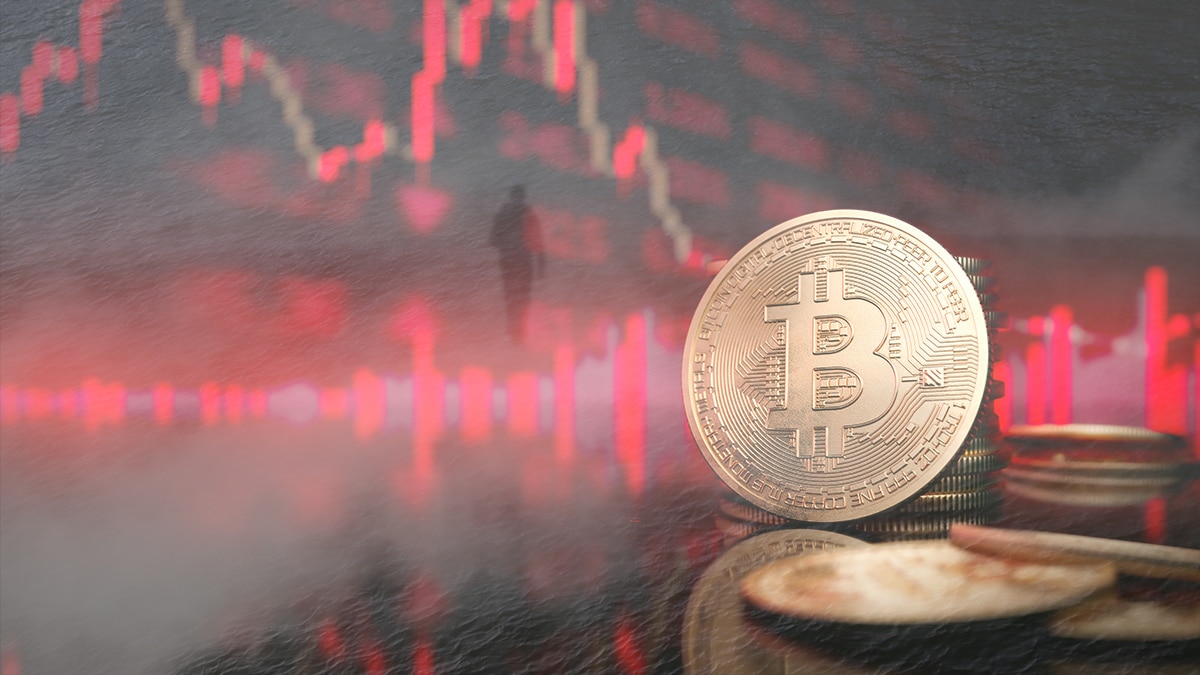 Key facts:
Holders keep their cryptocurrencies in the bear market and see a buying opportunity.

Meanwhile, some traders looking for quick profits are hoping that the bull market will return.
The current bear market in cryptocurrencies such as bitcoin (BTC) is seen as a buying opportunity for some, while others perceive it as a red alert to stay away. It all depends on what your investment strategy is.
This is how it is told by three Mexican bitcoin traders who shared their experiences and forecasts to The CEO. One of them is Oscar Ortega, who, As he seeks to generate quick profits with trading, he preferred to temporarily move away from cryptocurrencies due to the bear market.
His way of acting is identified as a short-term trader because he invests in order to get returns quickly. Ortega likes to buy crypto assets when they are making a bullish move to sell them quickly and make a profit in no time.
«I am not one of those who stay. I am one of those who seek to generate fast. Then I see that it goes up a lot, I sell and generate profits. That's my strategy," she commented.
Ortega is a software engineer and works with blockchain technology. That made him start to get interested in cryptocurrency trading at the beginning of 2021 in its full bullish boom. He went on to invest in bitcoin (BTC), shiba (SHIB), solana (SOL), and terra (LUNA), which recently crashed and caused market concern.
Although he warned that he lost half of what he invested in solana, he maintains that the rest of cryptocurrencies gave him returns of between 700% and 900%. However, he estimated that when he entered this world, prices were already quite high, so he traded for a short time and then walked away.
He added that while he hasn't been following trends, he has considered going back now in light of low prices. But he thinks people could lose confidence or interest in the market and their stocks continue to drop, so he has decided to stay out for now.
Currently only owns stablecoins (cryptocurrencies that seek to maintain parity to the dollar), since he does not want to be tied to a lot of risk. Wait to when the phenomenon known as "crypto winter" (market downturn) ends, he will invest again again in order to get quick profits.
Bitcoin holders see the current market as a buying opportunity
While some traders looking for quick profits, like Ortega, momentarily walk away from the cryptocurrency market, the holders act differently. Precisely holding their investments unsold because they believe it will go up in the long run. This is the case of Daniel Martínez and Mario Buendía.
Unlike short-term traders, holders are those people who keep their crypto assets for a long time because they believe that they will earn a higher return this way. Martínez, for example, said that he bought bitcoin at the end of 2016 and has since become a great defender of the cryptocurrency.
From his experience, he considers it convenient to see some cryptocurrencies as a long-term investment. In 2017, bitcoin went from being worth USD 1,000 to USD 10,000, while the following two years traded for less than that maximum. So, in 2019 he took the opportunity to buy more BTC when it fell in price below USD 3,000.
«I took that opportunity and from there it has gone up. I know that the investment I made initially has never been in loss, maybe the first few months, but thinking about it in the long term, I am still in profit », he assured.
Precisely in 2021, bitcoin started another rally (rapid upward movement) trading at USD 67,800 in November, its highest historical peak. Since then, the cryptocurrency has depreciated. As of this writing, BTC is trading at $29,075, according to the CriptoNoticias calculator.
However, Martinez believes that this bearish bump is not the time to sell, since he considers that it will go up again, just as it happened in the past. Although it is worth clarifying that he does not think the same about other cryptoactives. The holder revealed that he has held at least eight other cryptocurrencies in addition to bitcoin. And, although some have given him returns of up to four digits, the falls of others have forced him to sell facing losses.
"My plan is to do a holding for eight years," said the bitcoin trader Buendía
In tune with Martínez's thoughts, trader Mario Buendía said that he plans to hold for a long time. His idea is to sell his bitcoins only when his son turns 18, within eight years to face his university studies. Although he confessed that, if there is a 40% increase before, he will analyze if it is convenient for him to leave.
His investment in bitcoin began at the end of 2019 and although this cryptocurrency occupies the largest part of his portfolio, he also owns SHIB, DOGE, ADA, XRP, ARPA, POLY and GMT. Currently his portfolio is losing, so patience and emotional calm is key for him.
«Everything has been learning, although also with bad experiences. I do have losses, but I haven't gotten out. I stay to wait for when they recover, "she said. His outlook is bullish in the long term for the cryptocurrency market. So, his investment strategy is to hold for several years and he even considers this moment as a good opportunity to buy.
Although the predictions are bullish for bitcoin in the long term, it is important to consider this type of investment is high risk. There is no guarantee that it will actually go up exponentially in price like it has in the past. Therefore, it is advisable not to buy more than one is willing to lose and to be cautious.