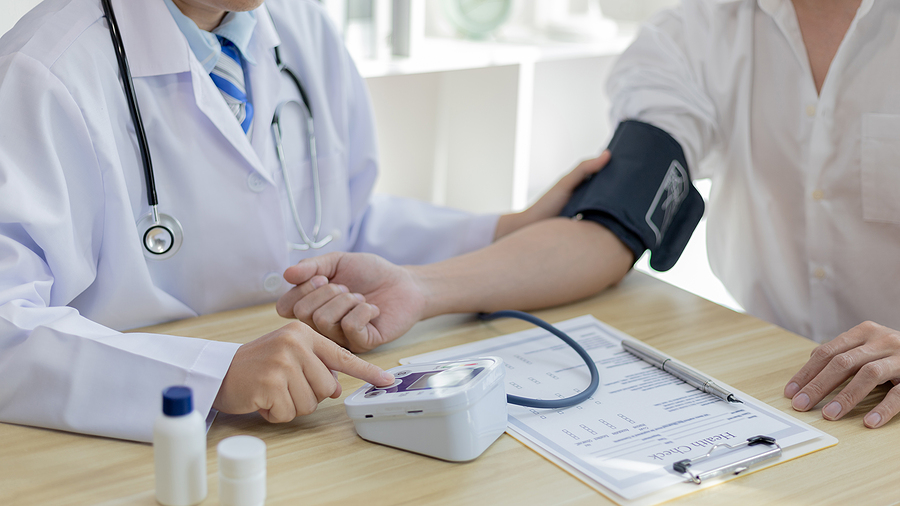 In Mexico alone, it is estimated that one in four adults has hypertension.
Because it causes no initial symptoms or discomfort, there are people who have it for years and never know it.
Lack of adherence to treatment is another problem that patients face.
There are diseases with such a high incidence that they have normalized. They affect more and more people but it does not mean that they are minor health problems. The clearest example can be seen with the hypertensiona silent disease which continues to increase both in Mexico and in the rest of the world.
To understand its impact, the World Health Organization (WHO) points out that hypertension affects 30% of the planet's adult population. While at the national level there are at least 25% of adults who suffer from this condition. Although the real figure could be even higher, it is unknown due to the lack of regular medical check-ups.
A late diagnosed disease
With the above in mind, the Saludiario editorial team was able to interview Dr. Héctor Montiel, who is a specialist in Internal Medicine at the ABC Medical Center. The first thing he points out is that hypertension is known as a silent disease because it does not cause symptoms in its early stages. For the same reason, some people can have it for years without knowing it.
Due to this situation, it is considered that up to half of the true patients never know that they have it. While another aspect of relevance is the relevance it has with other diseases and conditions. People with hypertension are at increased risk for heart failure, acute myocardial infarction and cerebral vascular diseases.
Given this scenario, one of the main aspects is to go frequently to medical consultations. It is not necessary that there are health problems or ailments but simply review the general condition of the patient. The sooner problems are identified, the proper treatments can be started immediately.
As support, you can review the results of the National Study of the Health and Nutrition of Mexicans (ENSANUT, 2020). What they showed was that of 9,844 adults, the prevalence of high blood pressure was 49.4%. Although what is most striking is that 70% were unaware of their condition.
And while before it was associated with older adults, now it is also a disease that attacks the youngest. To date, it is estimated that one in four Mexicans over the age of 20 has high blood pressure. Although at least half of them are unaware of their condition.
On the other hand, it is necessary to remember that there is no cure for this condition. People who develop it will have it for life. But what do exist are treatments to prevent a decrease in people's quality of life.
However, according to the National Association of Cardiologists of Mexico (ANCAM), another adversity that must be faced is the lack of adherence to treatment in patients. To date, it is estimated that the majority abandon the medical indications after six months. The reason is because they feel good and think that it is no longer necessary to continue with the recommendations of the doctors, which in the end generates relapses or new problems.
Indications to prevent hypertension
Due to the lack of initial symptoms, Dr. Montiel offers some advice that everyone should follow. Although hypertension is a silent disease, the ideal is a frequent measurement of pressure. Any alteration should be cause for alert.
In addition to the above, the lifestyle of each person also influences. Aerobic exercise and a balanced diet should be encouraged from an early age. Recent campaigns to reduce salt intake are aimed at reducing risk.