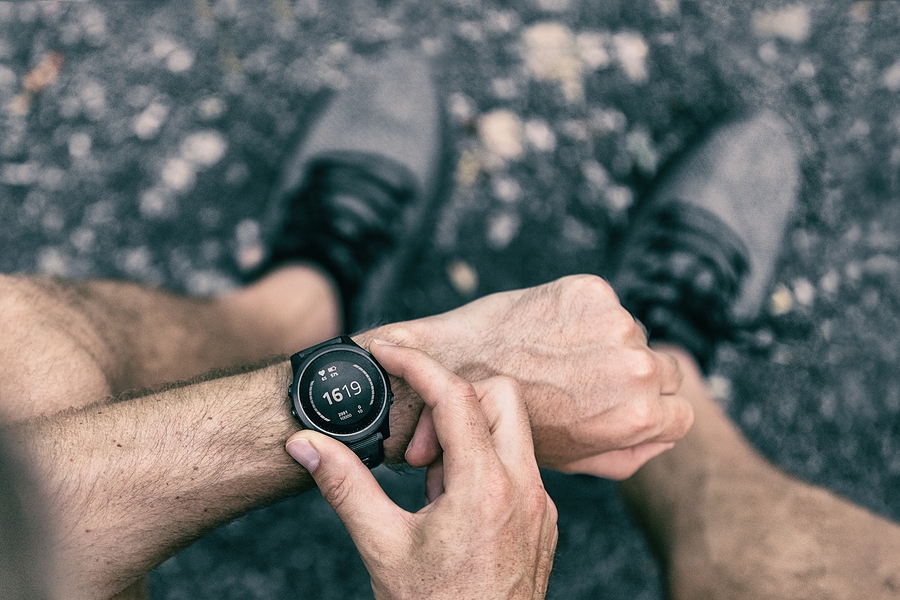 Wearables are portable electronic devices that have sensors and technical capabilities to collect data related to people's well-being.
Within this classification are smart watches, sports accessories and shoes with integrated GPS, among others.
A study showed that 90% of Mexicans are interested in using wearables to maintain a healthy lifestyle.
The use of technological tools is becoming more and more common. Although it is not only about the way of consuming the information but also in other fundamental aspects. Among the most recent innovations are the wearables and although they offer multiple functions, one of the most important is promote a healthy lifestyle among users.
What does it consist on?
First of all it is necessary to know the definition of this term. The wearables They are portable electronic devices that have sensors and technical capabilities to collect data related to people's well-being.
This category groups together a large number of devices such as Smart Watches, sports accessories, shoes with integrated GPS, among others. Together, it allows users to stay connected all the time to record important data related to their heart rate, blood pressure, oxygen saturation, to name a few. In the end, all this data is valuable for those who want to have a healthier lifestyle.
Faced with this phenomenon, Cisco AppDynamics, the number one company in application performance monitoring, conducted a study of more than 12,000 consumers around the world. The objective is to know the habits of people, what are the most popular uses and the speed with which they are adopting this technology. Also the level of confidence when delivering your data and your expectations regarding digital experiences. In the end, four conclusions were obtained on how the wearables promote a healthy lifestyle.
1. The interest of users in their health is growing
The study has revealed that Mexican consumers are increasingly willing to use wearables and applications in a whole series of areas related to your well-being. Among the most common trends when using this technology are: identify early warning signs of diseases (91%), improve fitness goals (90%), manage chronic diseases (90%), support healthy eating ( 87%) and identify the spread of infectious diseases (90%).
In fact, trust in these devices is so great that 91% of users agree that this technology has the potential to positively transform not only their personal health but also public health services in the country.
2. Promising growth
According to the study, in Mexico the use of technologies wearables still has low penetration. Just 36% of respondents currently use at least one device. However, the market is expected to experience significant growth in the coming years. 88% of those interviewed stated that they intend to use one or more devices within the next year.
"The global wearables market has a significant growth margin. Our study identified that Mexico is no stranger to this reality, since 91% of consumers say they are enthusiastic about the benefits that this technology brings to monitoring their health. The fact that people adopt a more proactive approach and greater responsibility for their own well-being is something positive", commented Joao Fabio de Valentín, director of Latin America at AppDynamics.
3. Trust: the key to deciding the preferred brand
As users become more dependent on these devices, brands are forced to deliver a great digital experience. In fact, the study carried out by AppDynamics identified two fundamental factors that manufacturers must take into account to guarantee a good service.
The first is secure and reliable access to information related to health, in real time, second, trust, whose factor is critical for 92% of the Mexicans surveyed, when choosing the brand of these devices or even when downloading applications related to well-being.
The second is focused on issues of trust, as it is one of the most critical factors for 92% of users in Mexico when choosing a brand of wearables or downloading applications related to them. Especially if we take into account that this data can be sensitive, from a personal point of view, then it is when we understand the need of customers to maintain high levels of trust in the companies that are behind these applications handle their data securely. is essential.
4. What Brand IT Teams Should Focus On
As the interest and demand for these types of technologies increases, so does the pressure on developers. They need to ensure that they deliver a flawless and excellent digital experience. This means that they have to use the necessary tools that allow them to generate real-time visibility of their entire technology stack, in order to identify potential problems and solve them before they affect the end user experience.
By connecting observability—called full-stack observability—with real-time business metrics, technologists can ensure they are able to meet rising consumer expectations. In this way, owners of digital health applications can build trust with customers and prepare to take full advantage of the enormous opportunities that now exist in the wearable technology market.