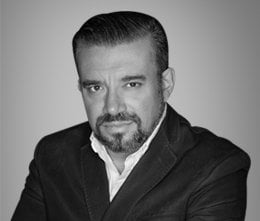 In a timely manner in Mexico, six governors and mayors will be elected in June and although at first glance it seems that they will be campaigns as usual, some candidates will be able to take advantage of the advantages and legal loopholes that the metaverse has.
As I have said in other previous articles, for some people the metaverse is something of a game, science fiction or something completely removed from reality. But we cannot deny that currently millions of people are entering the different platforms currently available every day. Between Horizon, Decentraland and The Sandbox they add more than 20 million active users each month.
A metaverse is a virtual space where a reality parallel to the physical and digital ones develops; for the novelty (although it is not new). Governments and regulatory bodies still don't look there to try to control it, and if we add to this a very important factor which is decentralization in which several more of the platforms are built, this can turn virtual worlds into the ideal scenario to do what cannot be done in other media.
Political campaigns in the metaverse
These are some ideas of what can be done for political campaigns and government within the metaverse.
virtual tent house
With the possibility of being able to personalize a space within a metaverse, both the party and the candidate can create a virtual campaign house, where people can come to consult information, talk about the candidate's proposals and there may even be a mailbox. proposals.
A virtual campaign house can have galleries of images, documents and videos that help position the party and the candidate.
Metaverses like Spatial, Decentraland, Second Life and Hubs lend themselves very well to this.
Meet and greet in the metaverse
This can be very popular and in the end generate a strong impact on the participants. The idea is to create meetings that people can attend and the candidate is present (virtual) to listen to proposals, resolve doubts, and in general talk with the people who come.
Metaverses like The Sanbox, Horizon, Hubs, Spatial, and Decentraland can serve this very well.
Virtual Branding
The metaverse is full of spaces where to place a brand for branding and in the case of political campaigns it can be done by searching for or creating places that are referenced to a place in the physical world.
In metaverses like Second Life and The Sanbox there are places that group people by language or country, thus facilitating coexistence and the topics they may have in common.
Metaverses like Decentraland, Horizon, Gepetto, and The Sanbox can be a great place for this.
Cryptocurrencies to finance the campaign
This point has been used for at least three years and is being used to finance campaigns without going under the radar of the authorities.
I do not mean that it is something illegal, it is simply another way of moving budgets from one place to another.
Decentraland and The Sanbox are the best for this.
NFT's of the campaign
There are people who are passionate about the parties and the candidates, for this you can create a collection of NFTs that they can collect and treasure. The advantage of this is not only to give people something to keep, but also to give them something to talk about and share in other digital media, thus achieving greater diffusion.
Virtually any platform can work very well for this, I recommend Decentraland and The Sandbox.
Knowledge that is not shared completely loses its value