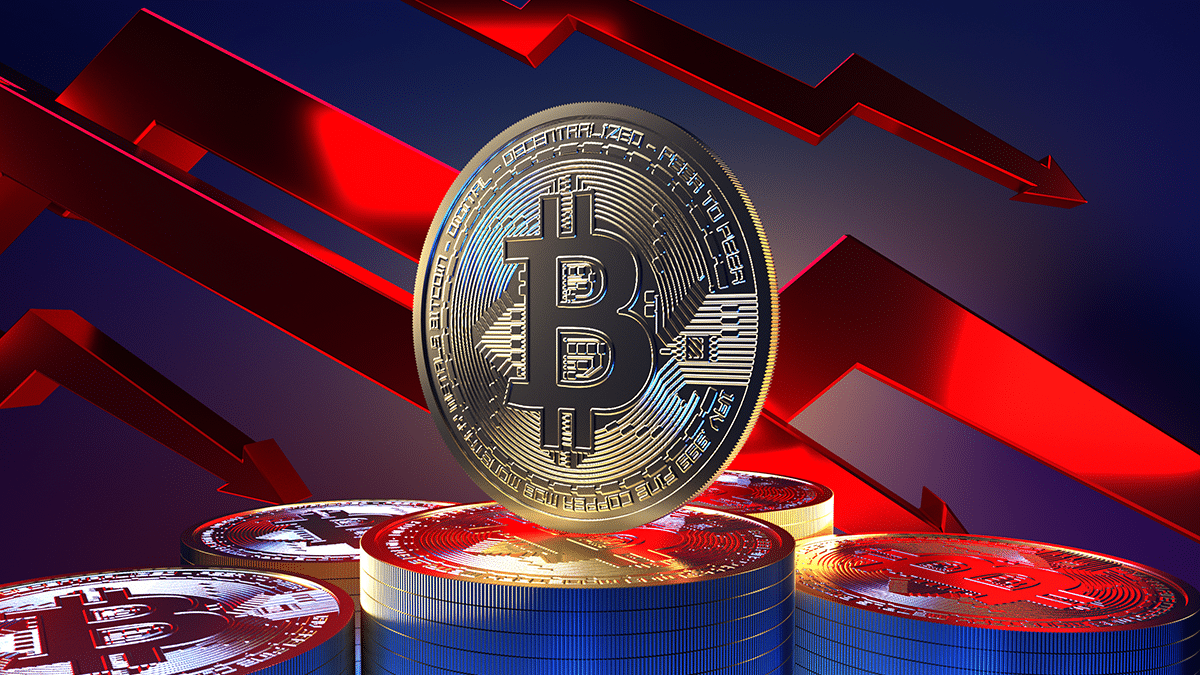 I think there is no longer any way to deny it -at least, not if the behavior of bitcoin (BTC) has been rationalized in the medium term and so far this year 2022-, but perhaps it is time to say it with all its letters to scare away denialism : bear market is here.
Dozens of analysts say so. Not only because of the more than 50% drop in cryptocurrency compared to its all-time high last November, but also because, beyond the poor performance so far in 2022, in recent weeks the situation has worsened. Bitcoin fails to strongly overcome the slope of 30,000 dollars and optimism has gradually died down among investors.
But, contrary to what many may think, this situation does not have to radically change the lives of those of us who live in the bitcoiner or cryptocurrency world. Memes of "work at McDonald's" or stop eating, while funny, do not necessarily reflect reality.
In my particular case, where I collect my fees directly in bitcoin, the market does not determine my rate of consumption, the organization of my expenses, or the quality of life for me or my family. If the market determines your daily life, you are doing it wrong.
I will not talk about the rest of the cryptocurrencies because I do not invest or trade them. At least not since I freaked out for a short period of time that I previously discussed in an article we published on CriptoNoticias.
To me, bitcoin is many things. But for the purposes of this note, I will comment mainly on two: it is my access route to transactions without borders, with a simple and fast transfer to fiat money; and it is a long-term investment bet. I have a bullish bias on bitcoin; I have never denied it. And those of us who have that bias should calmly hibernate in the winter moments of the market, because they are inevitable.
The market money is not touched
As I have already said, I receive my payments in BTC. However, the unit of account for these payments remains the dollar. That is my budget is clear in fiat currency (such as the costs of goods and services), regardless of the price of cryptocurrency in the market.
Therefore, I can anticipate my recurring expenses (rent, market, services and even entertainment) in advance and act accordingly. Although at first I let myself be carried away (thanks to inexperience) by the ups and downs of the market, which in some cases favored me and in others harmed me.
When you depend on the behavior of the market for your day to day, there will be times when a sudden increase inflated my income after receiving; but in other cases, a day would pass and my salary had dropped 10% before my eyes. Until I said "no more". Since then, I transfer the amount allocated to fixed expenses directly to a stablecoin, knowing that this money will go away in the short term paying for the things of daily life.
The rest stays in bitcoin with a self-imposed mental condition: that I don't care what happens in the short term because, after all, my BTCs are waiting for a version of me that is several years in the future. They are not for me now. It is what we can define very simply as an investment, and that is not done in the short term.
Will it be especially long this winter? Will it last a short time? It does not matter to me. I wait here sitting, warmly dressed, while others prefer to spend the winter cold outdoors and uncovered: depending on how bitcoin rises to avoid a fateful fate.
---
Disclaimer: The views and opinions expressed in this article belong to its author and do not necessarily reflect those of CriptoNoticias.