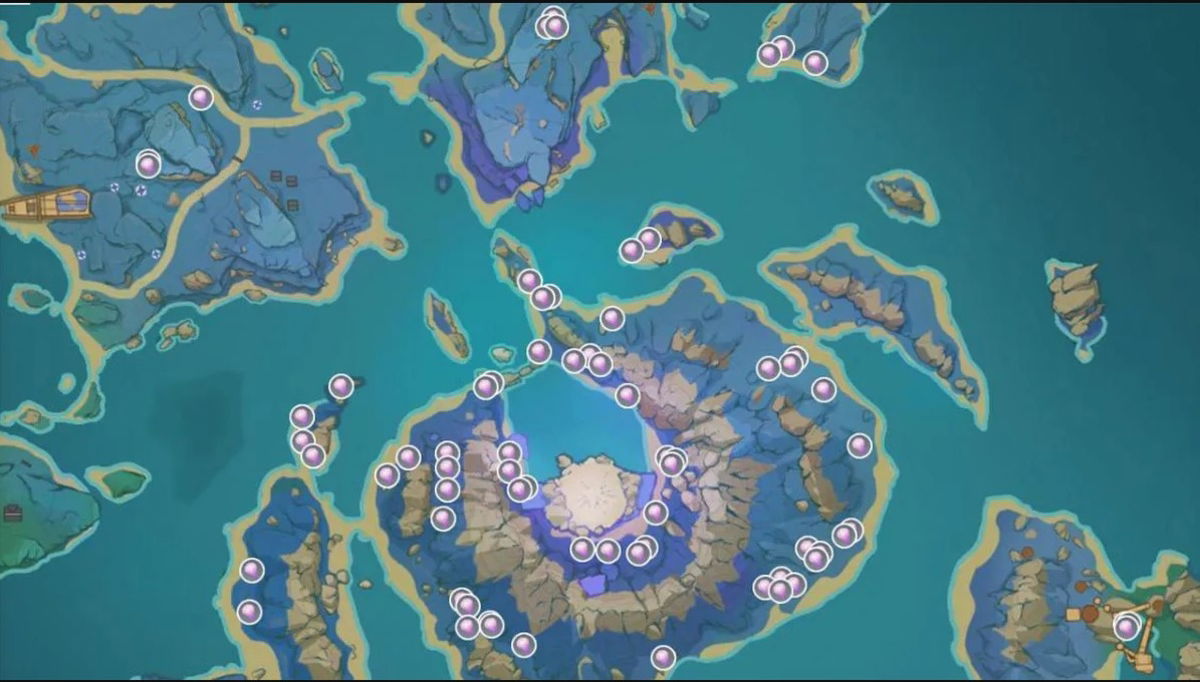 Between the new items that were integrated in version 2.1 of Genshin Impact, there is the Amakumo Fruit which is an item that can only be obtained on Serai Island and that used as ascension material for one of the characters; a very important function. Therefore, in this section of our complete Genshin Impact guide, we will tell you how it works and the best ways to achieve it.
What is the Amakumo Fruit for?
The Amakumo Fruit they are pink and purple plants They are easily found on Serai Island, their respawning time is 48 hours and there are a total of 87 spread across the map. Therefore, the player can get a good amount of this item with a little dedication.
It should be noted that this material cannot be purchased in the Store, since only found in the wildHence the importance of knowing the places where they appear. The Amakuno Fruit is only found on the Inazuma Islands, specifically on Serai Island south of Narukami Island.
For this reason, the Ritou Escape Plan mission must be completed because in this way, the ship with which you can reach the islands is enabled. They are usually found in groups of 2 to 6 plants and each of these is marked on the map when you are close.
This item used to promote Baal to Shogun RaidenAlthough to reach level 90, at least 168 Amakumo are needed which means that the player must clear the map at least twice. This task would cover only 4 days, enough time to get the amount necessary for the ascent.