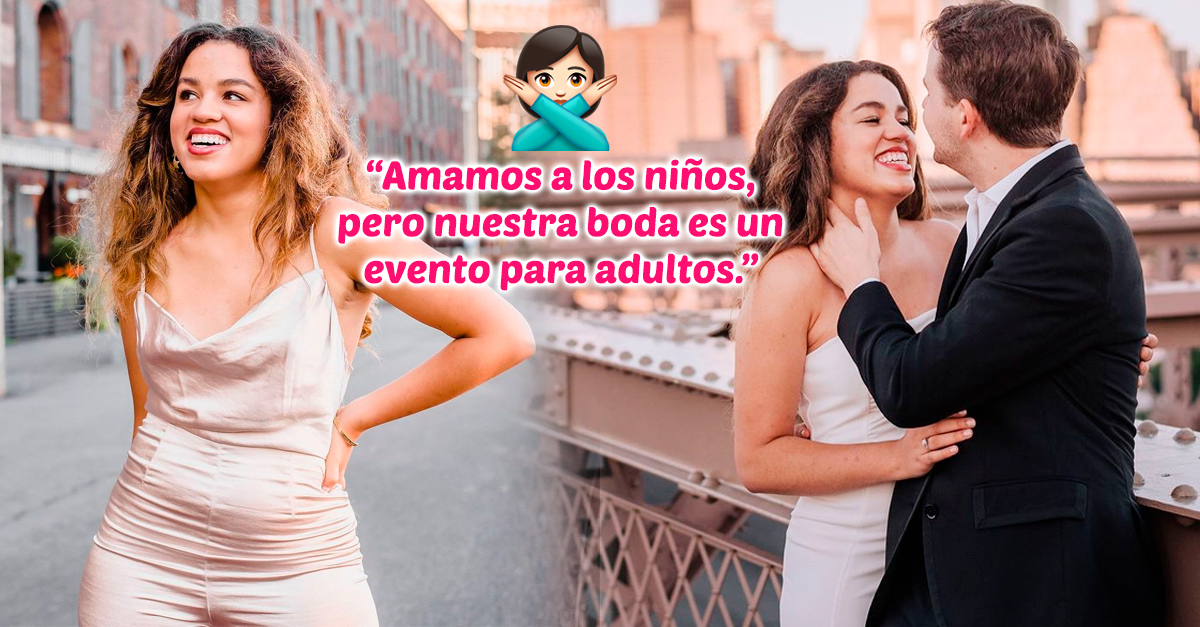 It is becoming more and more common for couples to prefer that there be no small children at their weddings. The reasons are varied and there are from financial, because that way they save the place of the little ones, to personal, there are those who think that married couples can have more fun if they do not bring their children. But no matter the reason, this is always a thorny issue that people just can't agree on.
Lauren Ladouceur, known as Laur, is a blogger and a New York planning expert who caused controversy due to a TikTok that she uploaded, in which she gave tips to let your guests know that there will be no children at your wedding.
Laur is currently planning her wedding and both she and her partner decided that there would be no children at the ceremony or party. Laur often shares advice of all kinds on the internet, so she decided to talk about how she and her partner approached the topic, in case anyone needed that kind of guidance.
We address the issue on our wedding website. We have an FAQ section, which is a great option because there we can clearly state our limits and expectations. We decided to communicate this decision clearly and concisely: 'We love children, but our wedding is an event for adults'.
The controversy was immediate
However, the comments section of this video became a whole discussion table. Many people said that a wedding without children must be very boring, while others argued that if you will not allow children at your wedding, it is your responsibility to pay for the babysitters that the guests will have to hire. Laur did not expect such controversy, but she did not for a moment consider changing the dynamic of her big day, since it was a decision that was made as a couple.
My fiancé and I talked a lot about what our vision of our wedding day looked like and neither of us included children in this vision.
As if that wasn't enough, having a child-free wedding could make things easier for your guests, since most of them are from other cities and will have to travel for the event.
Most of our guests come from out of state, and New York is a very difficult city to travel to. That, coupled with the fact that we want a black-tie, elegant wedding, meant that we just didn't see how to incorporate young children into our plans.
"We will not sacrifice our needs"
The most important thing for Laur is that everything goes well on her special day. Fortunately, all of her guests were very understanding, and if anyone disagrees, Laur says she won't sacrifice her own vision to please others.
Our guests understand that this is our day. Your support is the greatest gift you can give us and we want everyone to have an amazing time. It's hard to please everyone, but one thing we won't sacrifice is our needs on our wedding day.