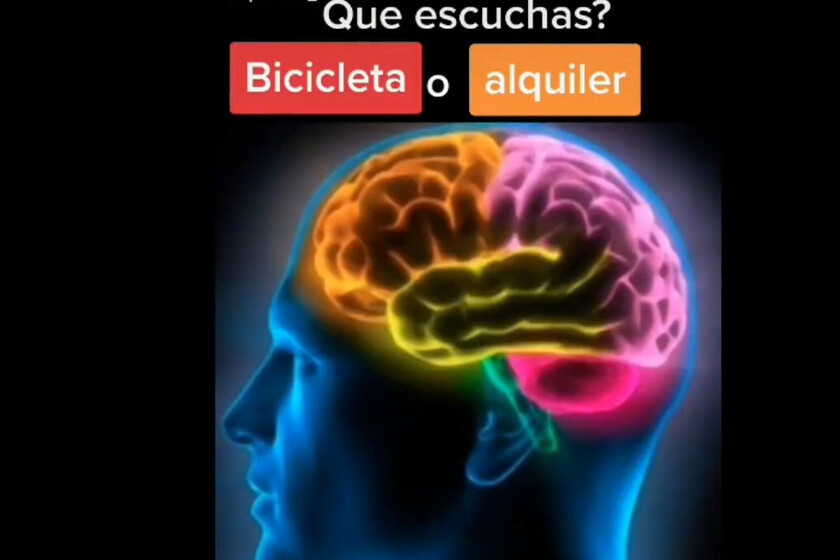 Pay attention to the first seconds of the following video. Depending on what you are thinking, depending on what your brain is focused on, you will be able to hear one phrase or another. The phrase will always be the same, but every time you listen to the video you will hear a different phrase if you change your mind.
It's not a Matrix bug. It is not magic or witchcraft. It is just one more example of how botched our brain is sometimes, and that evolution is blind and random. Welcome to mcgurk effect: what researchers call a 'perceptual phenomenon' and that arises from a mismatch between sound and visual signals.
Bike or Rental?
Before watching the next video, think about the word "bike" or "rental". Every time you put it on, you will hear one word or another, just changing your mind:
The McGurk effect suggests that, in a multisensory talk (that is, in which information comes to us from different senses), the brain is governed by a principle of 'causal inference'. From a pair of syllables, one visual and one auditory, the brain calculates the probability that they come from the same speaker, and based on that, one sound and another are perceived. That is why in the video you can hear "bicycle" or "rental" depending on whether you are thinking of one word or another.
Michael Beauchamp, professor in the Department of Neuroscience at Baylor College of Medicine, explains the McGurk effect in a study: if we visually see lips pronounce the syllable 'ga' and simultaneously hear the sound 'ba', our brain will 'hear' the 'da '. That is, what the eyes see can change what the ear perceives.
If you want to feel the magic again, here you have the video again (sometimes the effect is not as powerful if you use headphones, by the way):