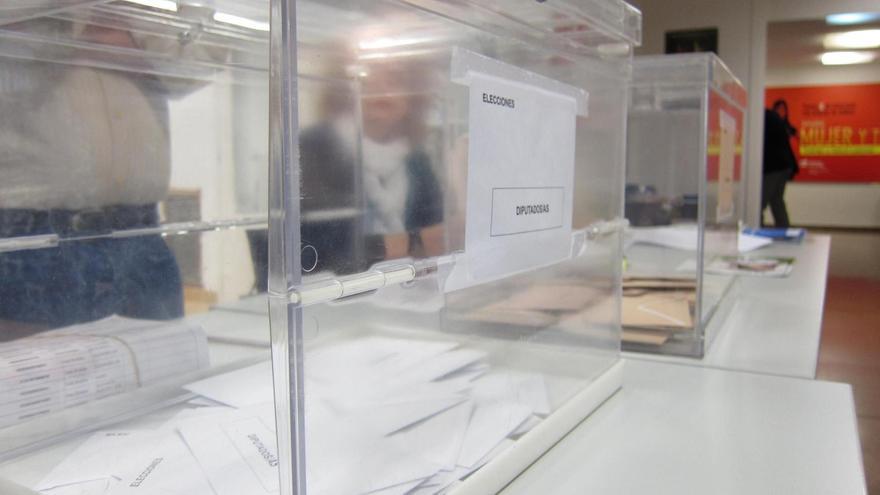 A device formed by 33,000 peoplebetween personnel from the Administration, the State Security Corps and Forces, city council secretaries, polling station members and justices of the peace, will be in charge of the proper conduct of the elections in Castilla y León.
A total of 2.09 million Castilian and Leonese are called to vote this Sunday in regional elections that for the first time they are celebrated alone, unmarked from the municipal onesafter the president of the Junta, Alfonso Fernández Mañueco, dissolved the Cortes of Castilla y León on December 20.
To exercise their vote, 4,531 polling stations have been set up, which They open at 9 a.m. and close at 8 p.m.and 2.09 million citizens will be able to vote, of which 1,934,411 reside in the Community and 160,079 outside Castilla y León, while 51,755 Castilian-Leonese will be able to exercise their right to vote for the first time.
The election day and the results, live
The political parties that attend the regional elections the distribution of a total of 81 attorneys will be played with the "ceiling" of 53 seats that the 'popular' won in the 2011 elections and the 41 that represented the PSOE in the first elections of 1983, although in those two legislatures the regional Parliament was made up of 84 deputies.
For its part, the "floor" for the Popular Party is in the 29 seats of the last elections, those of May 2019, while for the Socialist Party it is in the 25 of the ninth legislature, that of the 2015 elections.
A national campaign
The electoral campaign closed last Friday after weeks of intense political activity, with meat, depopulation, labor reform and even terrorism as argumentsand with the national focus on since December 20 the president of the Board, Alfonso Fernández Mañueco, decided to advance the elections for the first time in the history of this autonomy.
The national leaders of the main parties have coincided in Valladolid in the closing rallies of the campaign, marked by a generalized call for participation and by last-minute messages to mobilize the vote and deactivate the rest of the options.
The general secretary of the PSOE and president of the Government, Pedro Sánchez, has supported the socialist candidate, Luis Tudanca; the national leader of the PP, Pablo Casado, has done the same with the president of the Board and popular candidate for re-election, Alfonso Fernández Mañueco; the minister Ione Belarra has accompanied Pablo Fernández (United We Can); the national president of Vox, Santiago Abascal, has supported Juan García-Gallardo; and the national president of Cs, Inés Arrimadas, has applauded Francisco Igea; while the rest of the parties with options to obtain representation –UPL, Soria YA and Por Ávila– have completed their acts in their provinces of reference.