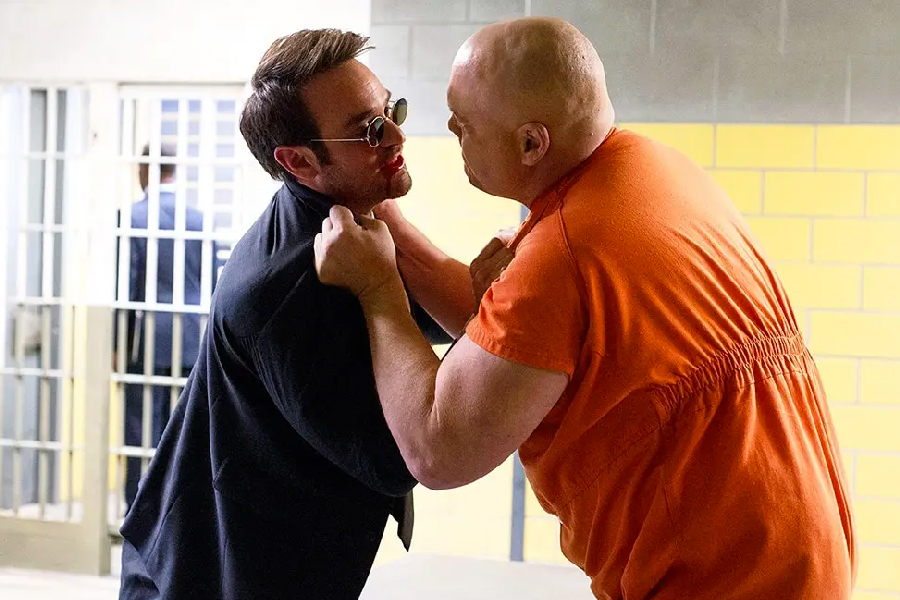 It looks like Daredevil and the Kingpin will be returning to the MCU in Echo's solo series, according to revelations from the show's costume designer.
We all eagerly awaited the return of the hero and the antihero to the Marvel Cinematic Universe, after Charlie Cox's cameo in Spider-Man: No Wya Home and Vincent D'Onofrio's participation in Hawkeye. Today we know that Daredevil and the Kingpin may very well be back with the Echo series.
Marvel Studios has not yet confirmed where and when they will return. From Daredevil we know that there has been official talk that his solo series is canon in the Marvel Universe and that there are plans for the character. From Kingpin the last thing we saw was that he was shot by Maya López / Echo (Alaqua Cox), at the end of the Hawkeye series. It has been speculated that both will be in the next Spider-Man trilogy with Tom Holland, including that Daredevil will appear in She-Hulk.
There has also been speculation that we would possibly see them in Echo, due to Daredevil and Kingpin's connections to Maya Lopez in the comics. And the latter seems to be confirmed by costume designer Stacy Caballero, whose updated resume reveals that she is developing the Alaqua Cox, Charlie Cox and Vincent D'Onofrio costumes for Echo.
The above, you can check here.
While it's not an official confirmation, it's the best lead internet sleuths have found so far.
Source: ScreenRant
Hell's Kitchen watchmen have an appointment with you in our online store with:
Marvel Major Events – Daredevil: Shadowland
After taking control of The Hand, Daredevil attempts to turn the group of ruthless ninja assassins into his own private army and dish out darker justice, all while transforming Hell's Kitchen into the Land of Shadows! With his army controlling the streets, not even the police are welcome. Can a group of heroes led by Spider-Man, Wolverine, Luke Cage and Iron Fist stand up to the Devil of Hell's Kitchen and rescue both his city and his former ally and friend?
Collect Shadowland #1-5.
Also being read:
Robert Downey Jr. congratulates Bridger the hero boy
Kris Jenner and Captain Marvel star in the crossover that everyone is talking about!
Marvel confirms the arrival of its first transgender superheroine
Elsa Pataky reveals what she admires most about Chris Hemsworth
Children get stung by a black widow for wanting to be Spider-Man