Hey, somehow, he had more children than Krillin, Goku and Vegeta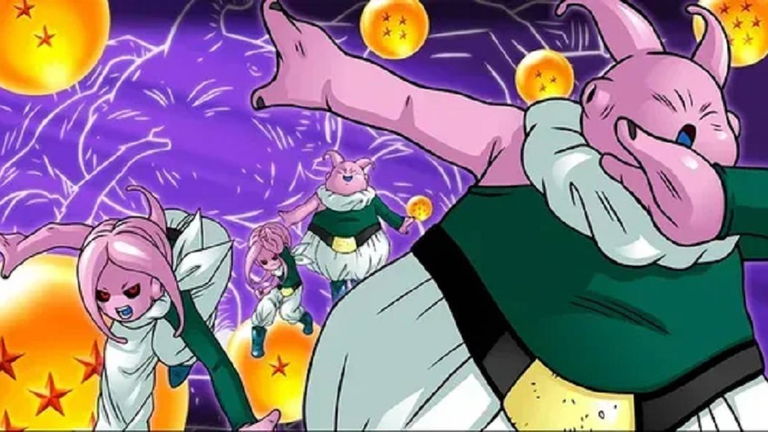 Majin Buu is one of the main villains of Dragon Ball and, if you still don't know his story, we invite you to review his appearances in the classic saga of Akira Toriyama in Manga Plus. Despite his popularity as the last villain of the classic period of the franchise, there are secrets that his fandom keeps discovering. as the existence of his family and children.
This idea came from Akira Toriyama himself and, although it never materialized in his best-known work, it did find a place in some video games such as Dragon Ball Online, from the year 2009. This title gave a little more freedom to its users who could show off their creativity and enjoy the unique stories they represented, such as Majin Buu's family.
But how does Majin Buu come to want to have a family? Wasn't he only interested in toys? All this is resolved in a couple of scenes in which this well-known character discovers Bob and Margaret's Forbidden Games, within the Mr. Satan Adult Book Collection. It goes without saying what kind of content you find between its pages. However, the important thing is the idea that he ends up having when he finishes "his reading": Having a Family.
Our peculiar character decides that he also wants to recreate those scenes. Unfortunately, there is no other character like him in Dragon Ball Super… or so we thought, when he discovers that can create another being whom he calls "Miss Buu", whom he marries. This raises many questions such as: "Buu married his own daughter or HIMSELF?" However, it matters little for the plot that continues to give something to talk about.
Majin Buu's Family in Dragon Ball Super
Next up for this pair was "fulfilling Majin Buu's wishes," so to speak. With the help of the "ray of love", an ancient technique of Majin Buu himself, they manage to create a new race in Dragon Ball Super. Their firstborn was called Baby Buu and his arrival in the world was enough for the couple to decide to have more. As we said recently, this story is a bit murky to say the least.
Either way, a new inhabitant race was born on Earth: the Majin, beings similar in appearance to the original Majin Buu. Although its place in the official canon of the saga is still in limbo, it is still an amusing curiosity.
For you