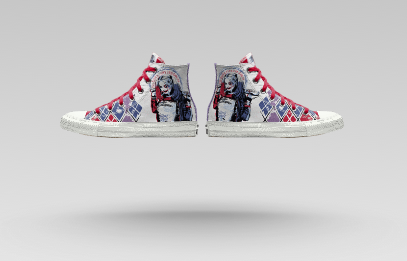 Sport Station is present in Latin America through efficient distribution of the Converse brand.

They generate impact on the consumer and create a strategic plan for physical and digital expansion.

The e-commerce site is getting ready for July, mainly in Colombia and Panama.
In order to create a good expansion strategy and a successful relaunch in Latin America, Converse already prepares its eCommerce system in Colombia and Panama, two of the most important markets for the brand, leaving omnichannel as the central axis of operations.
This, with the support of Sport Station, official distributor of Converse for the region of Central America, the Caribbean, Ecuador, Colombia and Venezuela, a company that since 2020 has focused on making the consumer visible and showing beyond the iconic and highly commercial products of the brand.
According to statements by Alessandro Jannuzzi, Sport Station's commercial director, this year 23 own stores have been reactivated throughout the region, only 16 in Bogotá and Medellín; Likewise, Colombia has a special long-term project, since by 2024 the brand will expand to reach 19 stores.
"We want to grow in the country using Bogotá as the main platform, we also have other cities like Cali among our plans", Exposed the manager.
Outlook 2022: Converse eCommerce
According to Sport Station's commercial director, the region's website has two projects on the horizon: supporting customers, small and large, such as Falabella and establish landing pages.
"We want to grow in the country using Bogotá as the main platform, we also have other cities such as Cali among our plans. And on the other hand, by July 2022, we will launch our own e-commerce for Colombia and Panama"Revealed Alessandro Jannuzzi for a local media outlet.
The potential for the brand to revitalize itself in these parts of Latin America is quite high, so this year it will be key to measure consumer acceptance and find a way to focus the brand on operations that raise consumer awareness with the support of the campaign "The Converse All Star" in which different influencers and artists will participate.
"It is a community where we focus on people who make a difference with the brand and see how we can work together for a better, more inclusive world that takes care of the environment. We want to convey that the brand is committed to future generations and that we have a responsibility towards the environment"Said the commercial director.
Colombia is a potential growth zone
It is not uncommon for Colombia to be the expansive and creative center of many brands, even becoming a trend market for almost all sectors of the industry.
For example, companies that are in the same sector as Converse find in this country a greater importance in diffusion and production. The popular footwear brand seeks that this area represents 50 percent of its total business by 2024.
"Last year we opened our office in Colombia, we started this point to serve customers in season, The idea is that by February 2022 we will have a complete team armed in Colombia to dedicate itself to that market with all the support of Panama, which is like our parent company ", Jannuzzi concludes.
Now read:
Influencer asks his followers for money and manages to pay his rent in less than 24 hours
This is Kueski's first campaign of 2022: the bet is financial inclusion
They reveal the disadvantages of hiring robot servers: "I would not change humans"