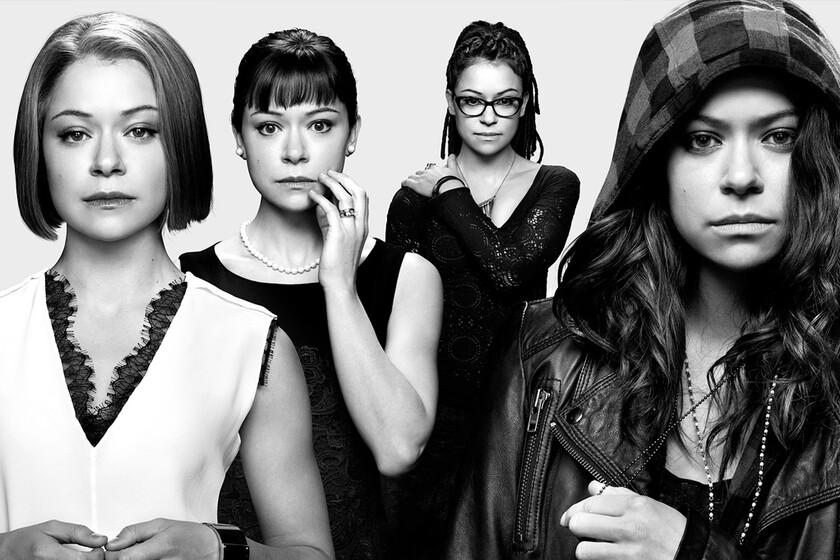 Although we will soon see her in the Marvel Universe as She-Hulk, Tatiana Maslany rose to stardom thanks to his wonderful work in 'Orphan Black'. The sci-fi series kept us on our toes for five seasons, and it looks like there will be more clones and more exploration of this universe coming soon. a new sequel series.
A sequel featuring the original creative team
The news had been ringing for some time that there would be more series to expand the story that was presented to us in 'Orphan Black', although the project has been slow to move forward. AMC Networks has just confirmed that finally 'Orphan Black: Echos' It is already underway and will arrive on AMC + in 2023.
The sequel will initially have a 10-episode season and will also be produced and distributed by boat rockerwho already took care of the original series. David Fortier and Ivan Schneeberg They also return to the series as executive producers.
Anna Fishk (screenwriter on 'Fear the Walking Dead'), will serve as creator, writer, showrunner and executive producer. John Fawcettwho was the co-creator of 'Orphan Black' and directed 17 episodes of the original series, is also helming the sequel as director and executive producer.
"I am very excited to begin this new chapter in the world of 'Orphan Black.' Creating a story that embraces the legacy of the original series has been very rewarding, and I look forward to the audience embarking on this new journey that explores the big questions about what makes us who we are," Fishko said of the sequel series.
It looks like much of the creative team behind the original series will be involved in the production of 'Orphan Black: Echoes'. For now it seems that the sequel will not feature Tatiana Maslany or the original members of the "Clone Club", although some occasional appearance should not be ruled out either.
According to the official synopsis that AMC has revealed for now: "Set in the near future, the new 'Orphan Black' series dives deep into the exploration of the scientific manipulation of human existence. It follows a group of women as they become involved in each other's lives and embark on a thrilling journey, uncovering the mystery of their identities and a harrowing story of love and betrayal."