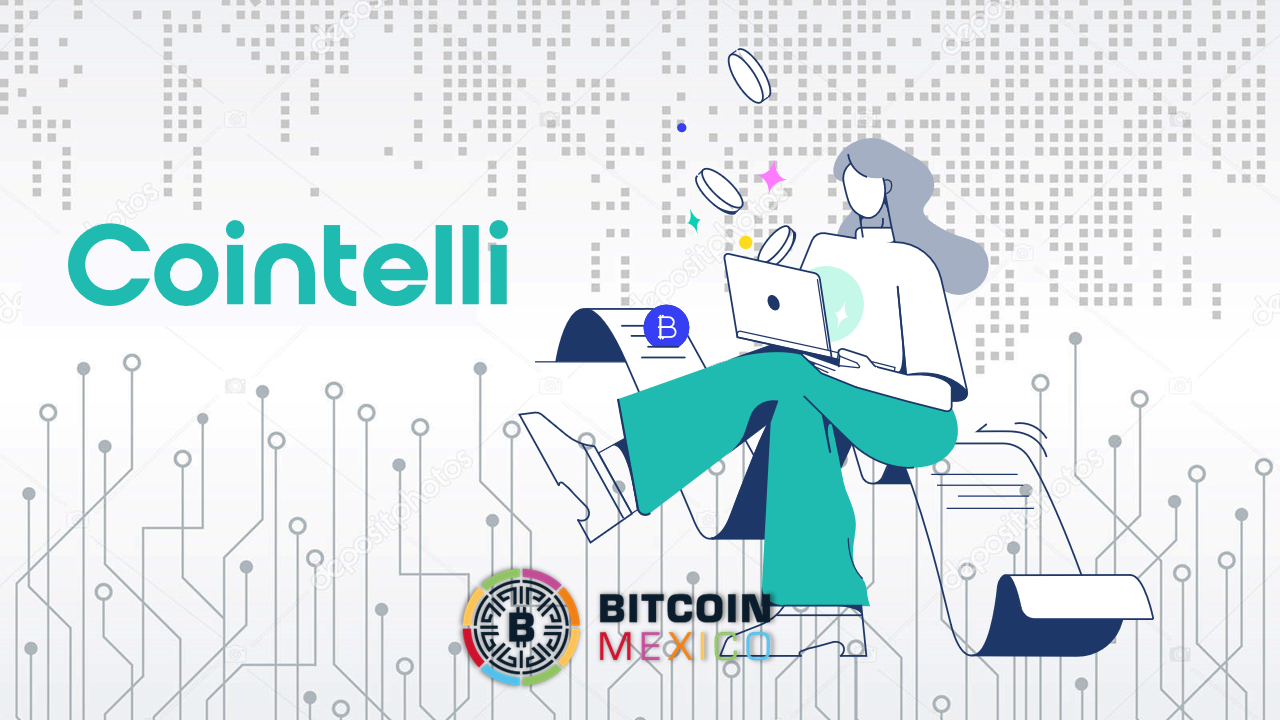 Due to the mistrust that various governments have of cryptocurrencies for being decentralized entities and with high volatility, and the lack of clarity in the legislation, they have become a real headache when paying taxes.
Cointelli is a cloud-based crypto tax preparation program that aims to help taxpayers, trusts and CPAs save more on crypto taxes.
Digital assets are, as their name indicates, digital, in that sense, their space in which they move, work, buy, sell and invest, among other things, is the Internet, a common digital space that allows economic transactions with this kind of virtual money.
Given its virtual condition and to a certain extent intangible, Many people in the United States have considered cryptocurrencies exempt from paying taxes, however, this is a serious mistake as evidenced by all American cryptocurrency traders and investors.
This group of people require a great deal of help each time they have to deal with the US tax system, above all because digital assets, Although they have been a blessing in several aspects, due to the distrust that several governments have for being entities decentralized and with high volatility, they have also become a real headache when paying taxes, due to the few and confusing legislations that exist on them.
Crypto taxes in the US
The Internal Revenue Service The IRS has classified these types of assets as "property" for tax purposes.so it is more than evident that there are taxes on cryptocurrencies.
Therefore, North American investors should pay close attention to their tax return, especially in the area where digital currencies are mentioned.
Despite the fact that there is no clear regulation about these virtual currencies, the United States government does not want to miss out on its part of the cake, so taxes must be paid on crypto assets, especially due to the fact that the Biden government You should be aware of the bullish growth in crypto investment today as well as the expectation of massive market growth.
IRS and cryptocurrencies
It should be remembered that the current legislation regarding cryptocurrencies is practically new, since the IRS first drafted the tax rules on digital assets in 2014, in addition the White House recently gave the agency another $80 billion to track down tax evaders.
Given then that there is a large gap in various points related to taxes and cryptocurrencies, Filing their tax return is an odyssey in the United States, since filing effectively and correctly often requires accurately reporting a series of complicated transactions on many crypto platforms.
This is where technology can be of great help, especially if there is some type of program that generates and accommodates this information automatically and correctly.
Tax return to the IRS
One of the options available on the market today is Cointelli, that according to BitcoinNews, Cloud-based crypto tax preparation program that aims to help taxpayers, trusts and CPAs save more on crypto taxes.
One of Cointelli's strengths is allowing citizens to get as many crypto tax benefits as possible, while filing promptly and expeditiously.
To file a crypto tax return with the IRS, you must have a diverse information base, which is why various virtual asset exchange houses such as Binance, Kraken or Coinbase send a series of tax forms to the IRS .
However, these exchanges only have at their disposal the information of what happens in their respective systems. Likewise, for such purposes, each exchange house has its own list of recognized digital assets, which will not necessarily coincide with those admitted by the other exchanges.
Given this diversity of data, it becomes relevant to have a crypto tax tool that allows information to be centralized quickly and accurately in a single space, and that is also processed by the taxpayer in question.
Cointelli, In addition to providing these types of services, it also does so in a way that is affordable for any taxpayer, since provides full access for $49 per year and at no extra cost.
It also has a free trial version, which allows people to know how much they will pay in crypto taxes, in addition to not being charged an extra dollar, until they download Form 8949.
In addition to being a fairly intuitive tool that makes filling in information and downloading reports and forms quite easy, Cointelli provides 24/7 customer service.
You might be interested in: