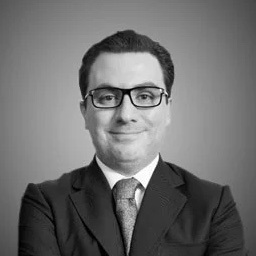 One of the main challenges that every company or business faces, regardless of its size or sector, is to maintain motivated work teams. The talent of a company will not be able to reach its performance and productivity potentials if it is demotivated, but in the face of so many challenges and a challenging panorama, the question is: How can leaders raise team spirit?
Maintaining efficient work rhythms has always been a challenge, but the Covid-19 pandemic has presented new obstacles in this area, to the extent that teleworking has forced teams to be dispersed, operating from their homes. However, the development of cutting-edge technologies such as Artificial Intelligence (AI) and the machine learning (ML) offer leaders tools that can support your care strategies.
These technologies have already shown their scope, for example in the application of chatbots that can collect and process information to analyze customer satisfaction levels or Artificial Intelligence algorithms that allow us to identify usage patterns and habits to offer individual experiences with high precision. These same applications can be transferred to the human resources department.
In fact, a research paper from the Erzurum University of Technology in Turkeypointed out that the subjective measurement of happiness can find specific patterns when carried out through Artificial Intelligence, thanks to its ability to process various factors and matrices to reach much more precise conclusions than those given by the interpretation made by persons.
Attention, prevention and continuous care
The use of Artificial Intelligence tools, such as chatbots, to measure satisfaction levels of a company's employees has the potential to open an open channel of attention so that the talent of an organization is listened to and taken into account. That in itself is an achievement. On the other hand, this information helps leaders to map what are the main challenges that their team perceives and what actions they propose to solve them. In addition, based on the general knowledge of the satisfaction of their employees, they can articulate highly effective action strategies.
The use of Artificial Intelligence to know the feeling of the work teams of a company, also, the possibility of being able to attend and care for their talent continuously. With this, problems derived from poor task management, unclear goals and other activities that impact productivity and team spirit can also be prevented.
Optimization of processes
The incorporation of Artificial Intelligence tools in employee motivation strategies can help leaders make important planning decisions based on scientific information, instead of based on intuitions.
Talent service chatbots have the ability to find problems in the daily operation of a company, and generate information that helps HR teams to make better decisions.
Given the series of vertiginous changes that the world has seen as a result of Covid-19, organizations need to replicate their external strategies internally, turn to see their collaborators, get to know them, know what they need and provide them with a more friendly and inspiring work experience.
Artificial Intelligence can do it to the extent that it provides answers and solutions for each problem. Team spirit is something that must be worked on day by day and before returning to the offices, it is important that organizations remind their collaborators that they are there to support them.
The benefits of a team with a high spirit are many, not only in terms of productivity, but also in creativity, ease in resolving daily conflicts, they become purposeful and inspire the rest, they are capable of taking the organization to the top.
In times of pandemic, the motivation that teams need is found in Artificial Intelligence.