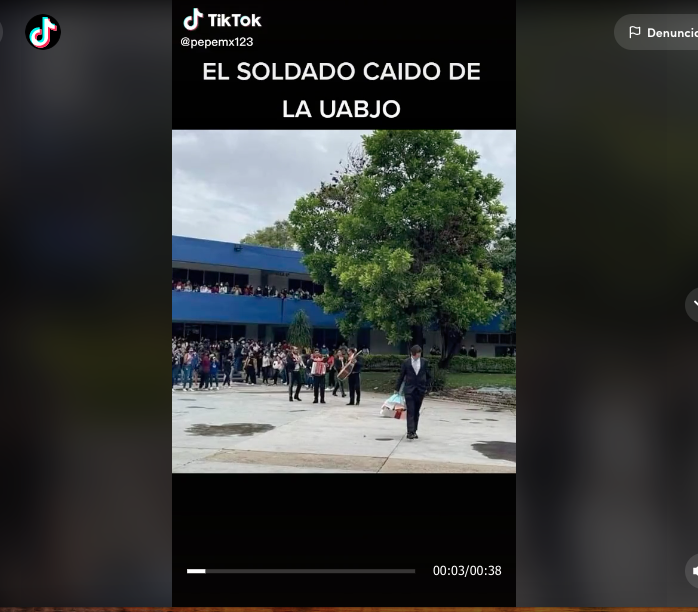 It is estimated that just over 24 million students returned to face-to-face class last Monday.

In Mexico alone, it is estimated that there is a digital community of just over 102.5 million Internet users.
Last Monday, millions of students of all levels returned to classrooms in person, which has caused certain unusual viral cases to occur, such is the case of what has happened in the last few hours where a young man became a trend as the "fallen soldier" of Oaxaca, after serenading a woman in front of all his university classmates and being rejected on the first day of classes before the entire internet. Now, various brands have sought him out to encourage him.
Within the current context, social networks have become the great window to discover everything that would go unnoticed by many people, an aspect that has led to a growth in the number of Internet users worldwide, counting today more than 102.5 million in Mexico.
The digital community has taken digital platforms as an effective communication tool, since it is through these that stories can take an unexpected turn, thanks to the little more than 700 million users of platforms such as Instagram or the more than one thousand 398 million registered TikTok.
"Fallen Soldier" on the first day of school
According to the Secretary of Public Education of Mexico, Delfina Gómez, Last Monday, just over 24 million students returned to the classroom, as well as just over 259 thousand 722 workers, which opens the possibility of millions of stories being generated, such as what happened at the Benito Juárez Autonomous University of Oaxaca (UABJO), where a young man has gone viral for the scene he starred in when he was rejected in front of everyone.

Within the digital conversation, various reactions and comments have been generated, both positive and negative, in addition to various reactions among Internet users and entrepreneurs who have tried to contact the young man to help him and give him things, thus trying to reduce the impact that the embarrassing moment had on him, who, according to what was shown in the short videos, ended up drunk and apparently injured.

However, given what happened, various businesses have joined the viral moment and have begun to look not only for the young man, but for the two involved to give courtesies and products, generating publicity joining the trend in the network.
❤️ LOOKING FOR THE FALLEN SOLDIER OF THE #UABJO!, Oaxacan companies want to reward their courage.#CentralQNews #Oaxaca #News pic.twitter.com/3Fat0vgh00

– Central Q News (@CentralQNoticia) August 30, 2022

Viral moments within the networks are an opportunity for brands to generate free advertising organically, since it is the same community that is given the task of sharing the content with those involved, reaching hundreds of people in a non-direct way. of potential consumers.
Now read:
Bad Bunny, Molotov and… artists recreate album covers with Chavo del 8
Tiktoker shows how Bad Bunny's "Me porto bonito" would sound in classical music
Bad Bunny recalls the Mexican telenovela industry on his new album; netizens react