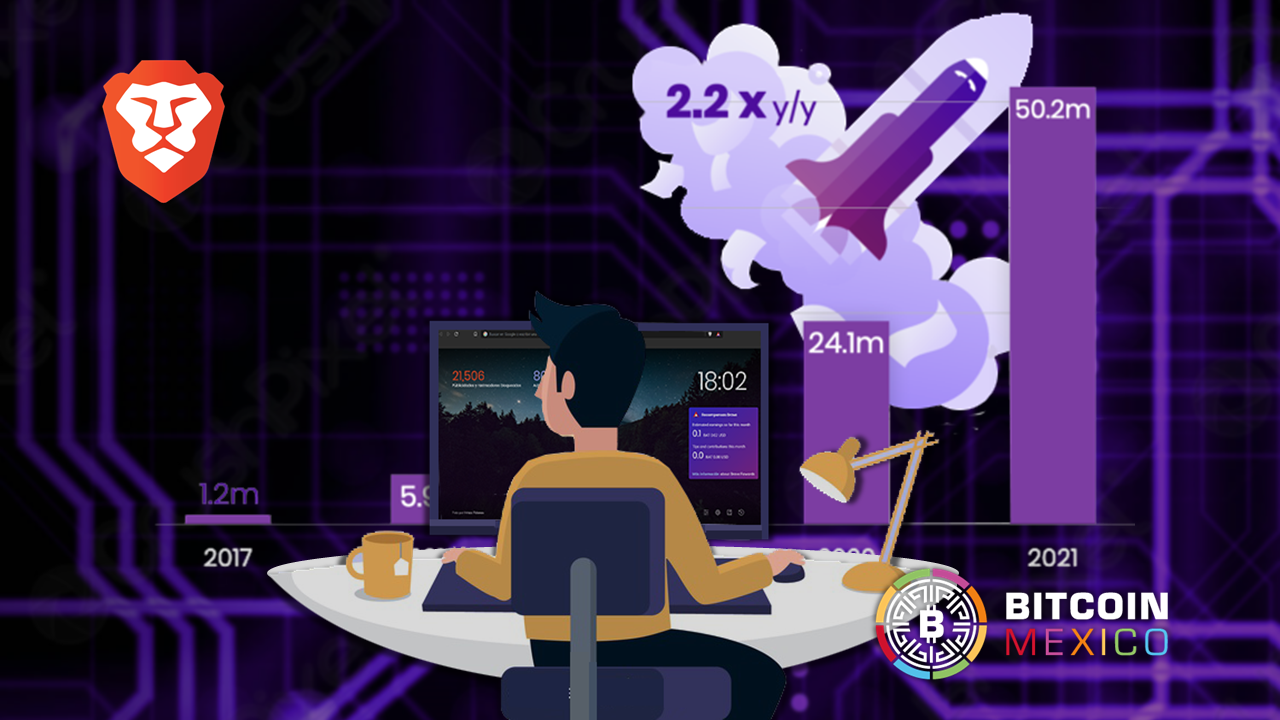 Brave announced that it exceeded 50 million monthly active users.
Daily active users averaged 15.5 million in December.
The Internet is a key piece for the functioning of the world of digital assets and a very important tool are browsers. There are many options, but one that grew, as did cryptocurrencies, is Brave The one chosen by the crypto world had a great performance during 2021.
Brave, fast browser that blocks ads and rewards with BAT (Basic Attention Token), announced that it exceeded 50 million monthly active users. This record doubles year-over-year growth for the fifth consecutive season. Daily active users averaged 15.5 million in December.
Brave improvements attract new users
The company launched some services during 2021 that made it even more popular: Brave Search, the search engine that preserves privacy, reached 2,300 million consultations in the year. He also established the Brave Wallet and Brave Talk, which are private video calls.
"We spent a successful year expanding our product range and ecosystem, engaging with partners who share our vision of a web free from the shackles of Big Tech."Said the CEO and co-founder of Brave, Brendan Eich in a Press release.
Eich added that the browser's goal is to double this growth by 2022 and engage even more users looking for "a privacy-conscious way of surfing the web that rewards them rather than punishes them with tracking, and helps them directly support creators".
Brave rewards
Brave is the first browser to pay its users. Although they are not significant figures, what better than receiving virtual money for surfing the Internet, right? The system is easy and proven. Depending on the use of the browser, you can earn up to more than 4 BAT per month.
What Eich did was create advertising for the browser and for every time an ad appears (the maximum is 10 per hour), you receive a portion of BAT, the currency chosen for payments. It is currently priced around $ 1.19.
To withdraw your funds, which are charged automatically once a month, you will have to create an account with Uphold or Gemini, either of the two financial platforms. They are exchanges that work with the KYC system, such as Binance, Bitso or Coinbase.
While the 50 million monthly users means a considerable number for Brave, it is still a long way from the elite. Firefox, for example, has 211 million per month, while Google Chrome is on another level.
Having seen the growth of Brave during 2021, the creators of the browser have already set more ambitious goals for what will be next year. How many users will it reach?
It might interest you: