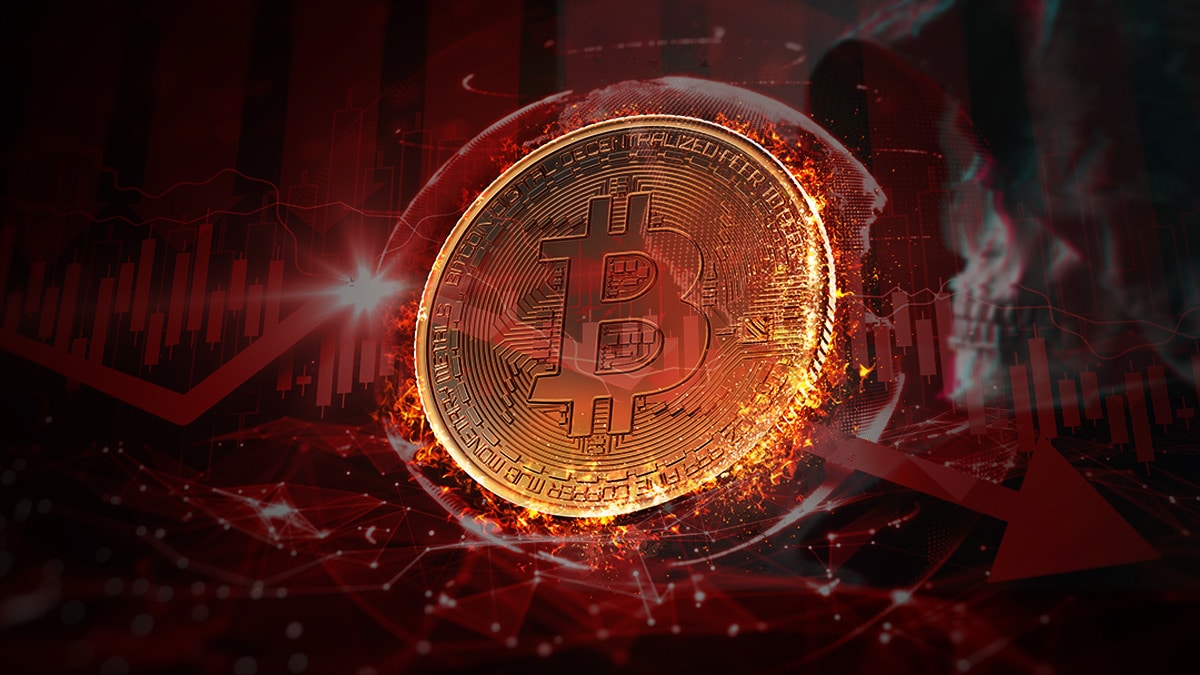 Despite the fact that bitcoin (BTC) is at USD 19,000, the market panic and the projections of the most pessimistic have slightly decreased. At least that's what Google shows, according to certain searches that people have been doing globally.
During the last thirteen days, they have reduced Google searches: bitcoin is dead and goes to zero. These phrases, which said in Spanish mean "BTC is dead and going to zero", reached its maximum in 5 years the week that the cryptocurrency stepped on the USD 18,000. Its lowest price in more than a year, fueled by a wave of massive sales.
The only time in history that the search level for those phrases was higher than that week was in December 2017 in the midst of a cryptocurrency bull run. Precisely when it reached an all-time high at that time, which reflects that these negative messages do not always go viral when the market is bearish.
In fact, messages announcing the end of bitcoin tend to increase just when it is hitting records, whether bullish or bearish. As can be seen from the Google Trends chart, global searches for the cryptocurrency associated with his death or zero have spiked multiple times.
In the last 5 years, these searches have increased amid upward trends, such as in December 2017 and January-February 2021. As well as it has mainly happened in bearish cycles during December 2018, February 2019, May-July 2021 and July 2022. A constant that we can also see in the comments on social networks.
Bitcoin critics push for its demise as bear or bull market deepens
Influential critics have long pushed the idea that BTC will come to an end, such as mathematical philosopher Nassim Taleb and billionaire investor Warren Buffet. In fact, the latter has been listed as the worst enemy of cryptocurrency by the co-founder of PayPal.
Advertising
After its drop to $18,000, so has the Chinese government newspaper, Economic Daily, warning investors that the price of bitcoin was "heading for zero."
"In the future, once investor confidence collapses or sovereign countries declare bitcoin illegal, it will return to its original value, which is completely useless," China's newspaper said.
Likewise, the geopolitical strategist peter zehan estimated that the Chinese government is wrong because it considers that the true value of bitcoin is less than zero. Something similar has been said by other actors, such as programmer Stephen Diehl, joking that the volatility of bitcoin will end once it reaches zero.
From this perspective, he alleges that cryptocurrency is nothing more than a ponzi or a scam, which is why he attributes its growth to the formation of a bubble that will be punctured. However, the growing institutional adoption and government interest in several countries to establish its regulation make other analysts think otherwise.
Bitcoin remains a long way from trading zero
The Plan B Analyst indicates there are two perspectives: On the one hand, bitcoin is a bubble, a ponzi that will go to zero. And on the other, the cryptocurrency is increasing in price with great volatility. In this way, he sees the current drop as a typical bump in his cycle.
He maintains that the bitcoin graph is seen differently according to the eyes of each person. "Perspective matters," she summarizes in order to reassure investors. As an example, it is worth remembering that when BTC fell in 2018 from USD 20,000 to almost USD 10,000, there were not a few critics who said that the cryptocurrency was dead. However, bitcoin managed to rise above that level and even surpass its previous all-time high and become a more valuable asset.
How can something that continues to increase in value be dead? Some ask on social networks. The reality is that Bitcoin has never gone to zero, as critics have warned for years. It has had corrections as it happens with all stock markets, with more or less volatility.
Although from time to time panic ignites in the market with catastrophic messages of the death of bitcoin, it has achieved an increase in demand that drives up its price. At least, it has done so until November 2021 when it hit its all-time high of nearly $69,000. Also, with the current slump, it's still worth thousands of dollars.
It will be necessary to see if it manages to overcome the downward trend that has taken it to a minimum for now of USD 18,000. Some optimists, such as the CEO of Binance, have claimed that this has been the bottom of the cryptocurrency. Though it could be reaching lower prices if its demand does not consolidate, but "zero" seems to be quite far from the current reality.
That is why it is convenient for investors to take with tweezers these apocalyptic messages that alert the death of bitcoin heading to zero. The same goes for your bullish projections. Otherwise, some may end up buying out of fear of missing out (FOMO) or selling out of fear of a crash.