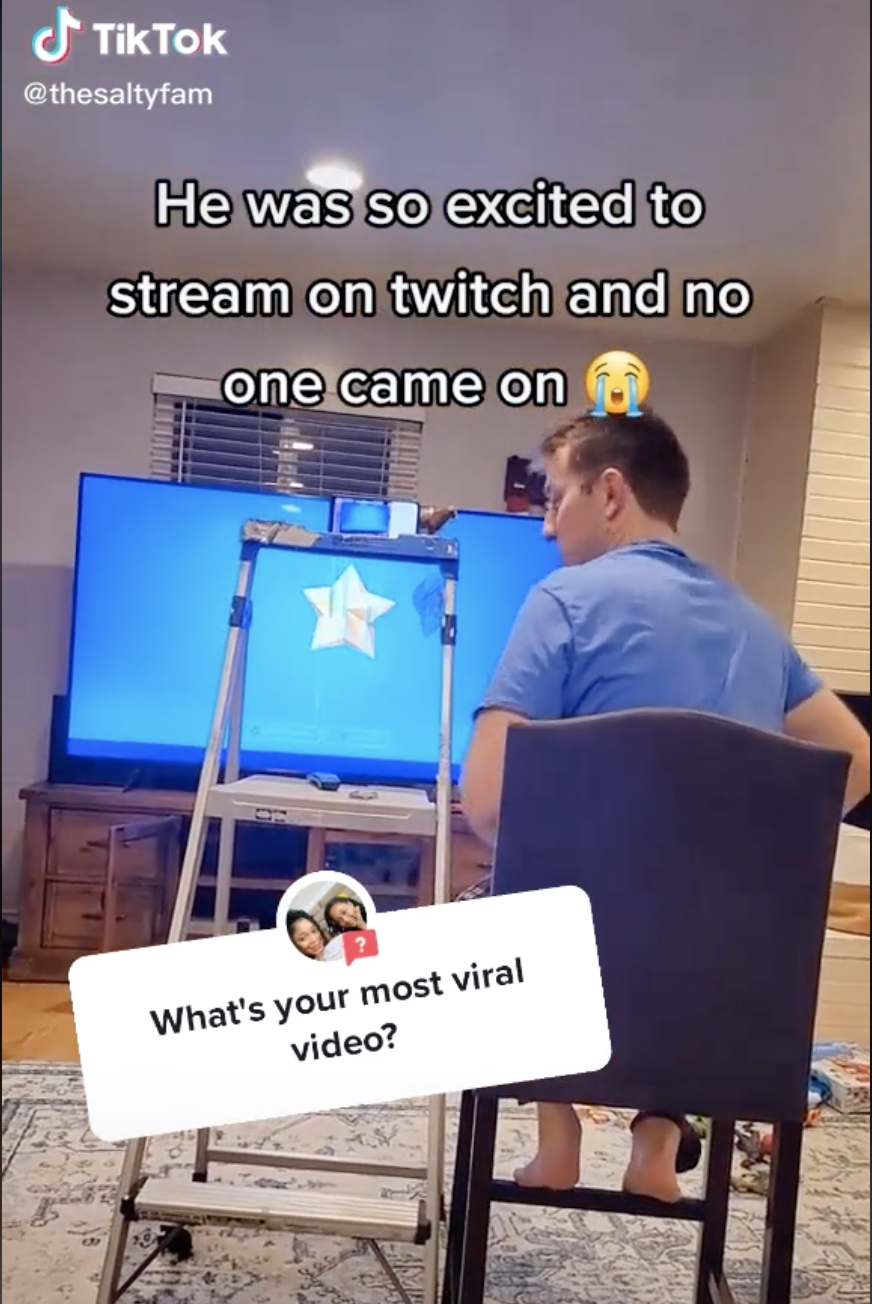 Couple of influencers manages to combine followers on two platforms.

They migrate from TikTok to Twitch to watch content and grow the gamer's account.

Streamer reaches 50 thousand followers, thanks to the early spread of his wife.
Content creators must know the movement of the platforms and how they work when it comes to getting an audience, either through trends or specialization niches; however, for those starting this new profession there is a long way to go before amassing a following on any social network, be it Twitch, TikTok, YouTube or Instagram.
Although for many becoming an influencer requires a lot of effort, perseverance and sacrifice, for others this is achieved by sheer luck and, on some occasions, with a little help.
This week a video went viral showing how With the help of a TikTok video, a woman helped her husband become a streamer.
The man is passionate about video games and, with the illusion of generating content for the great masses, created an account on Twitch under the name of 'Guzhut'; he prepared a whole homemade set, using a small ladder as a tripod to record with his cell phone; however, in his first broadcast no one came to his living room live.
The scene broke his wife's heart, who, seeing his sadness, shared the story on her TikTok account.
"I was very excited to stream on Twitch, and no one came," exposed @thesaltyfam.
The clip quickly went viral on the social network, accumulating more than 16.6 million views; Internet users did not hesitate to switch to Twitch and give moral support to the gamer, who In less than 48 hours, it went from zero to almost 30,000 followers, today there are 50,000.
Now, @thesaltyfam shares her husband's progress as a streamer on Twitch and thanks the tiktokers who made his dream possible, as Guzhut's subscribers have stayed because they believe that it actually generates good content.
The success even united the couple even more, as it even encouraged her to play a game of Fornite in full Twitch transmission, adding both her husband's followers and hers on TikTok.
Now read:
The Premier League says goodbye to Sky and changes its exclusive to Paramount + in Mexico
Partying in Jalisco cost them more than 300 thousand pesos; they did not know La Santa, exclusive club "of the stars"
Influencer asks his followers for money and manages to pay his rent in less than 24 hours