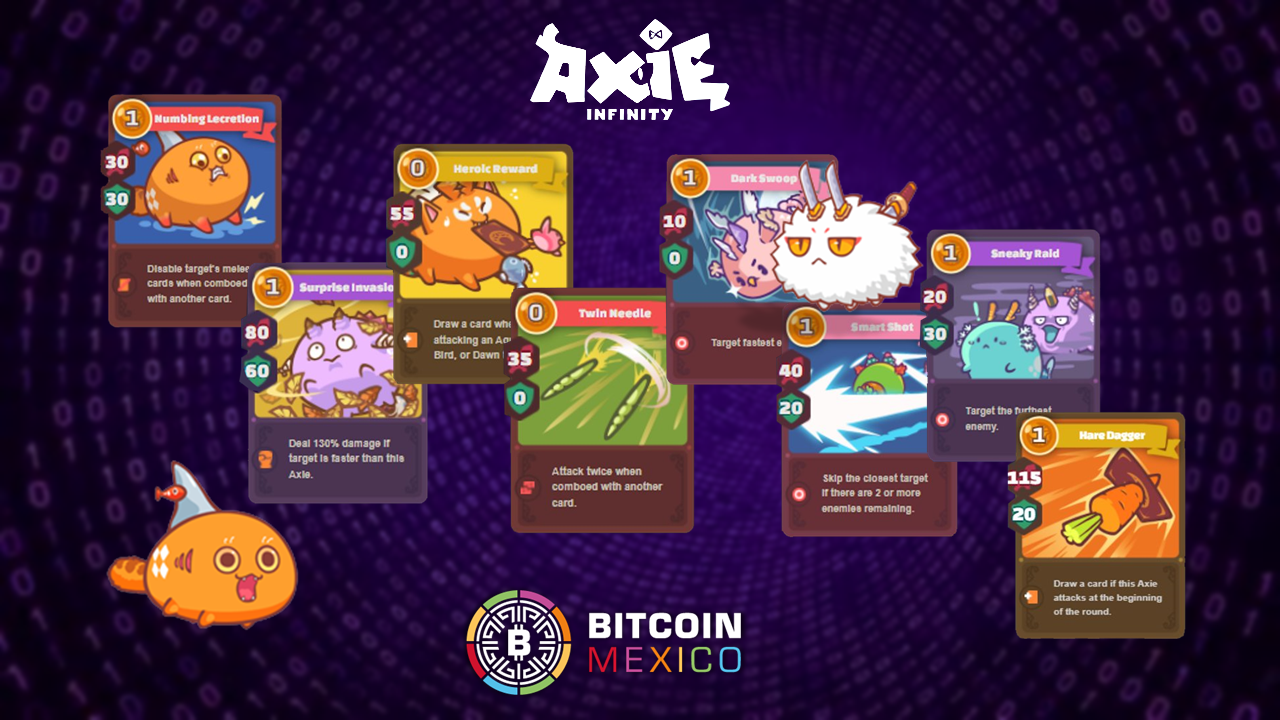 With just 2 weeks to go until the start of the new season, the developers of Axie Infinity have released a card balancing update.
In this Axie update, they focused on reducing the damage and shield points of many of the cards.
On Monday we woke up to the news that the developers of the most famous and largest NFT game in the world, as it is Axie Infinity they had made the long-awaited card balancing of the preseason, more specifically 2 weeks before the release of Season 20. What's new in this patch? Have your Axies been buffed or nerfed?
In this Axie update, they focused on reducing the damage and shield points of many of the cards from some teams that were dominated high MMR, and some that were not. Furthermore, on the other hand increased the damage and shield of other cards, fixed bugs, and made changes to the way some cards' special abilities activate You want to know more?
buffed cards
Let's start with the good news, the cards and compositions whose attack strength and/or defense have increased, or have been recovered from the depths of lunacian.
As we can see, the most benefited were:
Both the classes of the birds (without backdoor we will talk about these).
Pure fish (double anemones are the exception).
most of the beasts
The Dusk or reptiles, better known as Terminators.
If you are a manager or scholarship holder, and your axies have any of these parts, in good time, you have the possibility of having a good 2 weeks, and even a good season 20.
nerfed cards
Now, it's not all happiness, as while some are celebrating their card buffs this swing, others haven't benefited as much.
On the side of the cards and mechanics that have been changed, we have to:
All backdoor cards have been nerfed.
The double anemones were, perhaps, the most affected by the second consecutive swing.
Backdoor birdies were the second most affected.
Gravel Ant will now need to be combo cast to work
The Scarab will now count as a debuff.
Here we leave you the list of all the changes so that you study the changes in depth before starting the new season 20.
How were your axies after this swing? Affected benefited? Do you think it will make axie infinity season 20 more competitive?
You might be interested in: