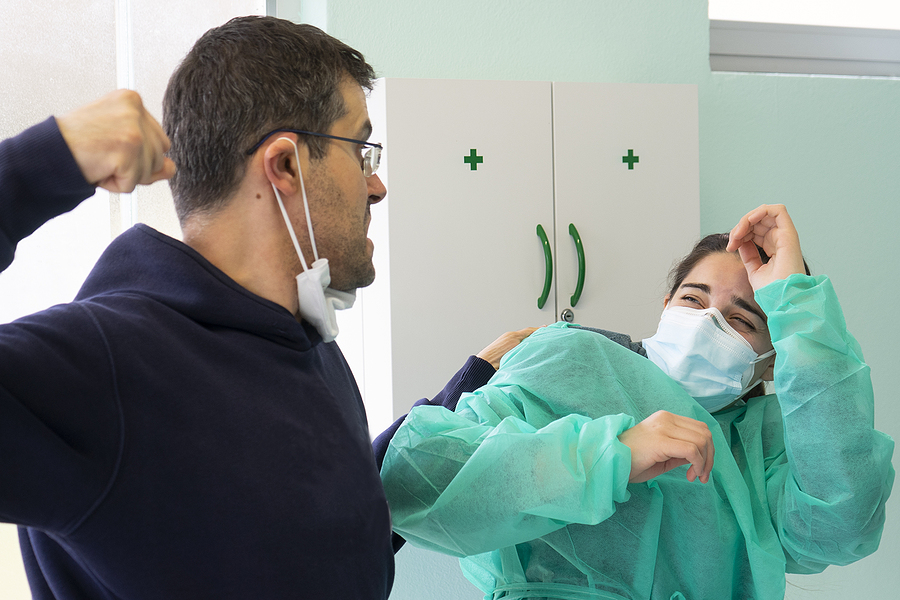 Until 2018, the murder of 633 medical interns in the country had been documented and another 78 were violated.
The insecurity that persists in rural areas is one of the barriers that prevents doctors from wanting to work in such places.
In addition, other factors such as low wages and the lack of supplies in the clinics also influence.
The discussion about the precarious situation faced by doctors in our country continues. Especially when performing social service or working in rural areas due to the issue of violence. In fact, it has become common to hear stories of medical interns murdered and it is a subject that seems to have no end.
The origin of the discussion
Everything was generated from the statements of President Andrés Manuel López Obrador. Recently, not only on one but on several occasions, he pointed out that there are places available to work but the doctors do not want to fill them.
Similarly, the head of the Ministry of Health, Jorge Alcocer, indicated that the Institute of Health for Well-being (Insabi) publishes constant calls to go to work in spaces far from large cities. The drawback is that there are very few professionals willing to move to these types of places.
As a result of the foregoing, the decision was made to hire 500 Cuban doctors to work in Mexico. In addition, both agreed that our country suffers from a personnel deficit caused by the lack of investment by neoliberal governments.
The responses from the doctors have not been long in coming. Most agree that the problem is not the number of doctors but the distribution. While there is also an even more serious and profound problem that no government has been able to solve and it's about violence.
The main reason why doctors do not want to work in rural areas
As part of a Milenio Televisión report, doctors who have worked in rural areas were interviewed and they all affirm that a harsh reality is lived in those places. They agree that the authorities are in collusion with organized crime. Therefore, despite the complaints, no changes or improvements are observed.
The journalistic work also mentions that at least two UNAM medical interns are murdered every year. With respect to the IPN, 24 homicides of medical personnel have been registered between 2010 and 2017.
#AzucenaALas10 | Faced with criticism for the hiring of Cuban doctors, health professionals assure that their refusal to work in rural areas is due to the low pay but mainly to the risk they are exposed to

Here several testimonials pic.twitter.com/tESfhSmCvS

– Azucena Uresti (@azucenau) May 20, 2022
For its part, the Mexican Association of Physicians in Training points out that until 2018 the murder of 633 medical interns in the country had been documented. While another 78 were violated.
With the above in mind, health professionals reaffirm that the real problem that must be addressed immediately is that of violence in rural areas. For this reason, many doctors are not willing to work in these types of places.
Likewise, they agree that they are willing to provide services to low-income people. Although first they must take care of their own integrity because they must be well to be able to serve others.
On the other hand, there are also other aspects that cannot be overlooked. In particular, it is about the low wages that prevail within the union and the insufficient supplies that exist in many clinics and hospitals. This is not a whim but basic minimum requirements.