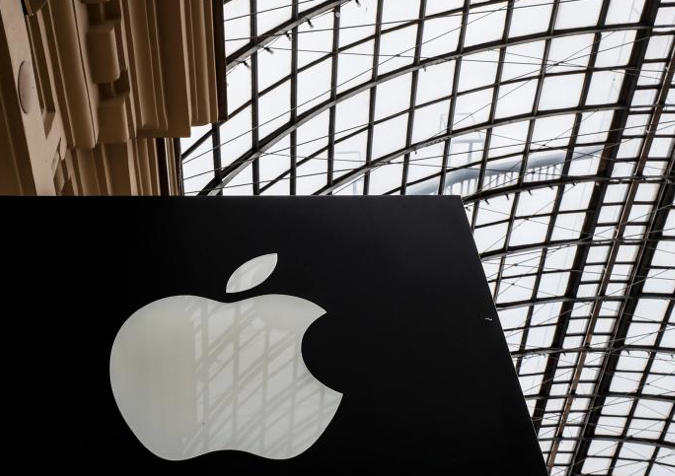 The firm said the starting hourly pay could be higher in select regions.

I also know expects starting wages for corporate workers to rise.

The national unemployment rate in the United States is hovering around 3.6 percent.
Large companies in the world are under the eye of the hurricane, such as Apple, which currently reported that is increasing the wages of its workers as inflation in the United States rises.
Apple is one of the most important technology companies in the world, and according to data from Statista, in the last decade, it has quadrupled its number of employees.
According to the data provided in your tax report, In 2021, its workforce was made up of 154,000 full-time workers.
Apple increases the salary of its workers
The tech brand that is facing a growing unionization push at its retail stores announced the pay hike.
The tech giant said it would raise its starting hourly minimum wage for workers to $22, a 10 percent increase from last year.
The company said the starting hourly pay could be higher in select regions.
According to reports, it is also expects starting wages for corporate workers at Apple to rise.
"Supporting and retaining the best team members in the world allows us to offer the best and most innovative products and services to our customers," an Apple spokesperson said in a statement.
Also through the text obtained by the Wall Street Journal, the brand explains that "this year, as part of our annual performance review process, we are increasing our general compensation budget."
Apple revealed its plans to raise wages as retail workers in stores in states like Georgia and New York are advancing their efforts to unionize.
Recall that last month, organizers at the Apple store in New York City's Grand Central Terminal said they had voted to join the labor group Workers United and were collecting signatures to form a union. The group said they were seeking a $30 hourly minimum wage for all workers.
Inflation rising
With the nationwide unemployment rate in the United States currently hovering around 3.6 percent, companies in various industries are scrambling to keep their workers happy through pay raises and other benefits.
Job openings hit a record of 11.55 million in March and the number of Americans who quit their jobs also reached an all-time high.
Given that, Apple and other companies also aim to keep workers' compensation in line with inflation, which hit 8.3 percent in April and has remained high even as the Federal Reserve enacted interest rate hikes to reduce prices.
This announcement by Apple followed a similar move by tech company Microsoft, which recently said it would almost double its compensation budget this year.
Now read:
Anne Hathaway and Zendaya bring new Bvlgari campaign to life
TELECOMM: impacts of the financial strengthening of the public body
Terrifying adaptation of Winnie the Pooh complicates Disney and this is what users think