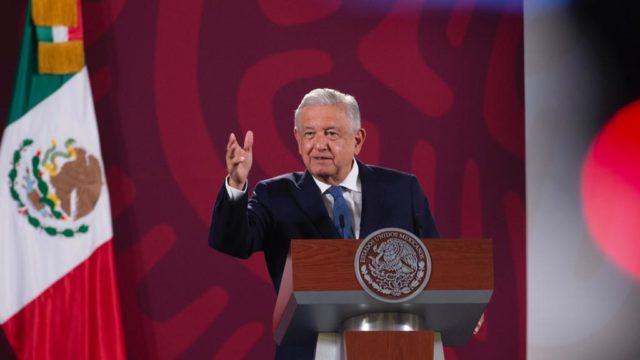 To date, it is estimated that there are 305,418 doctors in our country.
A recent study showed that the average monthly payment received by a Mexican doctor is 16,146 pesos.
The arrival of 500 Cuban doctors in Mexico has been criticized for being a form of unfair competition.
The recent decision of President Andrés Manuel López Obrador to request help abroad to attend to Mexican health has caused a strong controversy. Although there are several deficiencies in the country, what is questioned is that the underlying problem will not be solved. While today was unveiled thesalary to be paid to Cuban doctors and the anger has become even more evident.
It all started during the president's visit to Cuba. During his trip he was in talks with his counterpart and signed a document of mutual support. As a result, it became official hiring of 500 Cuban doctors to work in our country.
The argument used is that in Mexico there is a shortage of doctors. In addition, neoliberal governments are held responsible because their lack of investment in health caused the current problem.
According to the National Survey of Occupation and Employment (ENOE), corresponding to the second quarter of 2021, Mexico has 305,418 doctors. Of them, 54% are men and 46% women. The predominant age range is 25 to 44 years in both sexes.
Despite the above, Different voices have spoken out against bringing health professionals from other countries. What they point out is that doctors are not needed, but to guarantee optimal working conditions for Mexicans.
In addition, it is criticized that while it is planned to bring Cuban doctors to Mexico there are thousands without jobs. During the pandemic, there was a massive hiring of personnel, but as hospital occupation decreased, many of them did not receive an extension in their employment contract. Therefore, in a matter of months they went from heroes to unemployed.
In the midst of this panorama, the salary that Cuban doctors will receive in Mexico has now been announced. All part of a video published by presidential candidate Ricardo Anaya on his social networks. What he assures is that each one will receive a monthly payment of 140 thousand pesos per month.
Do you agree that AMLO pays $140,000 a month for each Cuban doctor, when ours earn $20,000 and there are 50,000 without work?
Do you agree to put Mexico in a conflict with the United States to support three dictators: Maduro, Díaz-Canel and Ortega?

Neither do I! pic.twitter.com/idW2Y2f0ys

– RicardoAnayaC (@RicardoAnayaC) May 16, 2022
What is the salary of Mexican doctors?
Just to make a comparison, in 2020 the Belisario Domínguez Institute of the Senate of the Republic carried out a study. What was obtained is that doctors in Mexico earn an average of $16,146 per month.
The figure represents almost a third of the average salary for this profession in countries such as Brazil and Spain. While the nursing staff, meanwhile, earn an average of $9,909 per month. This is less than half of what their colleagues in Chile or Italy earn.
With the above in mind, the salary of Cuban doctors will be seven times higher than that of a Mexican. In addition, the video indicates that the payment is not exactly for the doctors but for the government of Miguel Díaz-Canel.
Although regardless of the final figure, the salary of Cuban doctors is financed through the payment of taxes by Mexicans. For the same reason, it is accused that this investment could be used to improve the conditions of health professionals in our country. Not only increase your payment but invest in better equipment for public hospitals.