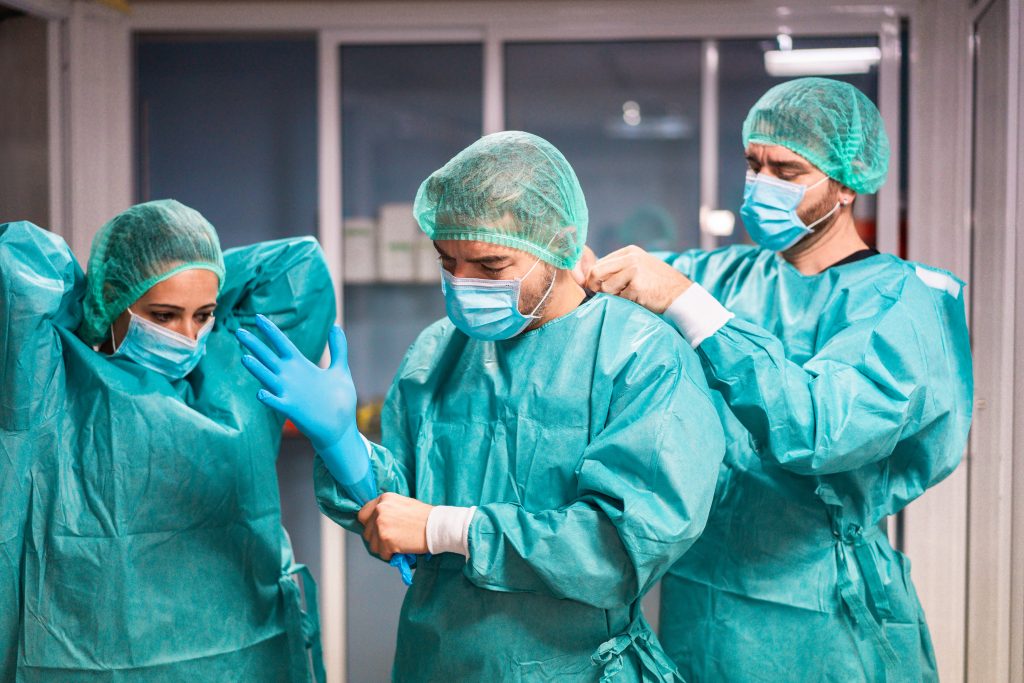 If you were a nurse in your country of origin, or know of someone who practiced this profession in the Foreign and has not been able to get a job in this job, New York has a program to help them revalidate their title. These jobs are paying up to $100,000.
Due to the pandemic, a shortage of medical personnel has skyrocketed.
Until recently, the nurses graduates in their countries of origin found it very difficult to practice their profession in this country. But due to the pandemic, a shortage of medical staffleading some nurses to work twice as hard, something that endangers the health system.
To contain that crisis, the Center for Immigrant Education and Training at LaGuardia Community College and the New York City Department of Small Business Services. They are training nurses who have already worked in this profession in their countries of origin, free of charge and at various times. This, so that they do the exam that allows them to be a nurse (The National Council for Registered Nurses Licensing Examination (NCLEX-RN®).
classes and even the books are freeand will be offered at La Guardia Community College in Queens and Lehman College in the Bronx.
Students can enroll full or part time.
Requirements for training for foreign nurses:
Being over 18 years
Have an upper-intermediate level of spoken English
Being an English Language Learner
Be a resident of the City of New York and legally authorized to work in the United States
Have a nursing degree from a country other than the United States
Be available to study a minimum of 16 hours a week in the evenings for 8 months
Submit the nurse license verification application to CGFNS (The Commission on Graduates of Foreign Schools of Nursing and NYSED (New York Department of Education).
Have reliable internet and a working computer to use during the training program
Fill out the application that appears for the program of training for foreign nurses. You can download it by visiting this website: https://www.laguardia.edu
Among the benefits of the program are:
Improve your English language skills
Practice your nursing skills
Prepare for the NCLEX-RN exam to obtain a new license in New York State
Prepare for a nursing career that Indeed says is paying salaries that can be as high as $100.00 or more in New York
Related Notes:
HISTORICAL! WHO establishes World Center for Traditional Medicine
One of Cristiano Ronaldo's babies died, but what is the risk of…
humanity lesson [VÍDEO]: Doctor stands next to a wounded woman in the middle…