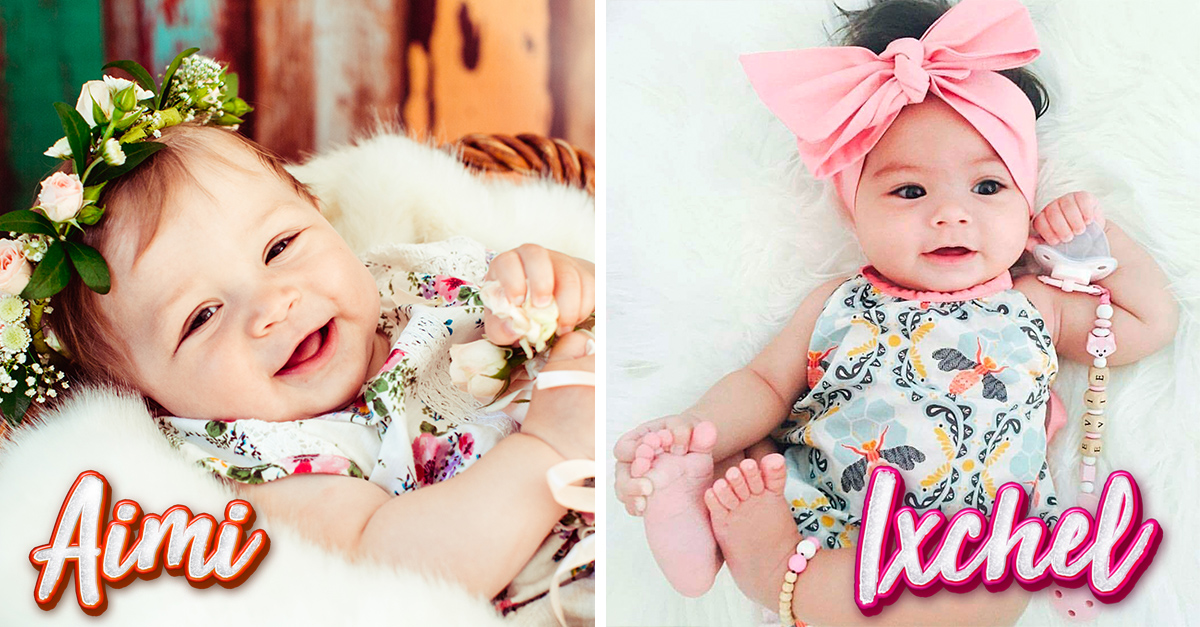 They say that there is no greater love than that of a mother towards her little ones, since it is the purest and most unconditional love that exists and what better than expressing this affection from the moment the children are named? The name of a baby should not be taken lightly and it is possible to give them a very beautiful name that also has a sweet meaning.
If you are looking for original and beautiful names for girls that evoke all the love you feel for your baby, you are in the right place. Here we show you 10 names with different origins but with the same meaning: love.
1. Agape
Agape arises from the word Agape, from ancient Greek, used to describe thoughtful, unconditional love.
2.Aimi
It is a Japanese name whose most accurate translation is "beautiful love". In kanji It is written like this: 愛美.
3.Amanda
Amanda comes from the Latin amandus, which means "loved by others" or "to be loved by God".
4. Carysse
Carysse is a name of Welsh origin that arises from the word cor, What does love mean".
5.Freya
It is a name of Viking origin that can also be written as "Freyja". Freya was the Norse goddess of love, beauty, fertility, and gold.
6. Ixchel
Ixchel is a Mayan name that was used in the mythology of this culture to name the goddess of love, pregnancy, water, the moon and medicine.
7. Milena
Milena is a name that is believed to come from the union between Mary, originally from the Hebrew, and Helena, originally from the Greek, and means "the woman loved by God".
8. Nayeli
This name of indigenous origin comes from the Zapotec word nallenle and it means "I love you".
9. Neha
This name comes from Sanskrit, from the word sneha, and it means "love".
10.Suki
Also of Japanese origin, Suki means "beloved". In kanji is written as follows: すき.