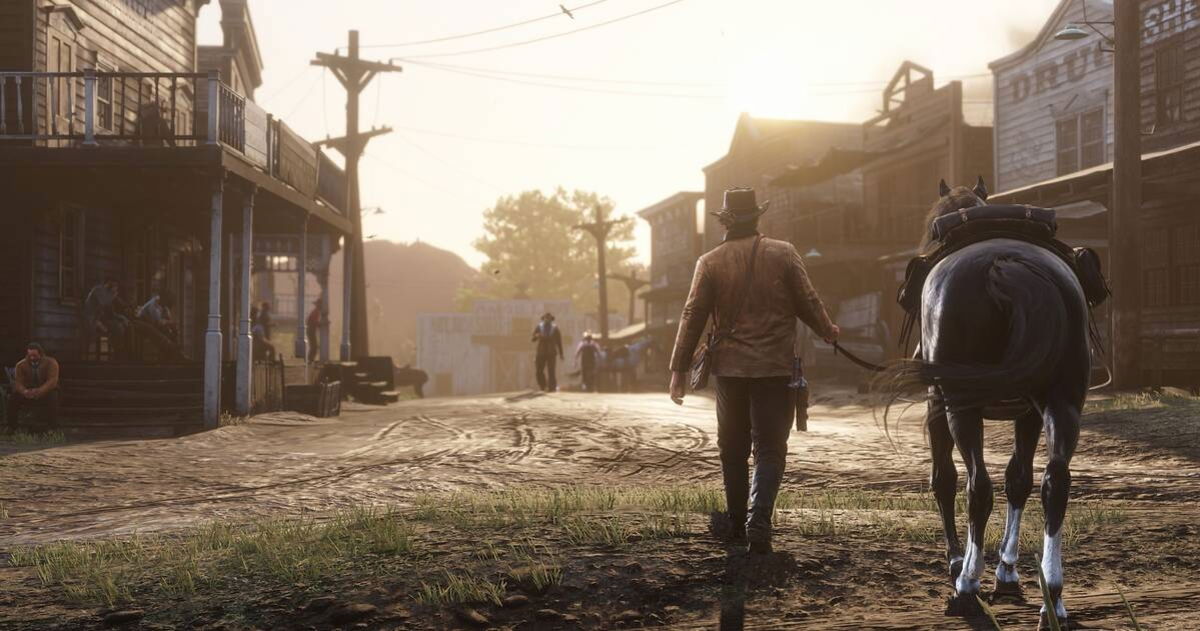 Share
Red Dead Redemption 2 has also looked at prescription drugs from the early 20th century.
Since its launch, Red Dead Redemption 2 has had a positive impact on the gaming community. Thanks to cutscenes, an open world and a lot of action, this multiplayer has become an audience favorite. This prequel to Red Dead Redemption presents the history of the Dutch Van Der Linde Gang and the years that followed their decline.
The great investment that Rockstar Games has made with this game is no secret, because it can be seen in each of its scenarios. For its part, Red Dead Redemption 2 is set in the midwestern and southern United States in the late 19th and early 20th centuries., in an open world, so it is not surprising that the franchise has taken care of even the smallest details that could make the adventure in the hands of Arthur Morgan, the protagonist, more interesting while completing numerous missions. Among them, we could mention that the combat has been refined compared to its predecessor. For example, despite the fact that the scope of action is not so wide, it has had new mechanics with firearms, explosive objects and even melee attacks. Another important aspect is that the player will also be able to witness some eye-catching events while exploring the world, such as executions, ambushes, or gunfights.
But, so far, one of its main attractions has a lot to do with its open world. The extensive multiplayer land map has included ranches, stunning landscapes (especially deserts, mountains, and forests), bandits, cities, wildlife, and a few items that have yet to be fully discovered, just like its predecessor. . However, precisely the latter is what has caused some of its players to find objects somewhat… peculiar.
Red Dead Redemption 2 and open world items
As we mentioned, the player could be involved in random events, and even have the possibility to participate in parallel activities to the story. Some of them include bounty hunting, dueling, treasure hunting, playing poker, and of course animal hunting, where the game provides several options to do so, including weapons and choice of shooting location.
But the reality is that the historical accuracy of Red Dead Redemption is impressive and, therefore, some of its players have taken on the task of exploring each of the Wild West settings. It should be said that many of them have come across funny details. As a Reddit user, under the name of GameBro07, who made a very particular discovery. Through her personal account, she shared an image showing that, during his visit to Valentine's pharmacy, he found a tiny bottle with a label that says "heroin". Some of the comments emphasized that the reason could be that in the last century drugs, which are illegal today, were quite common in pharmacological treatments. And, thanks to the care that went into the environment of Red Dead Redemption 2, it makes perfect sense that they included a detail like this. Although, of course, there could also be other reasons.
It is possible that there are more bottles like the one you just saw in the rest of the pharmacies in the game, but Valentine has its own charm. First of all, because players can enter through the back door and steal the income from doctor's offices. And second, because there are rewards for it.
Of course, the exact historical details shown in this great Rockstar Games title were not the only focus of attention among Internet users. Some of the players were referencing Red Dead Redemption characters who were on drugs. Among them, and probably the best known, is Reverend Swanson who carries morphine in a hollow bible. In fact, the latter could confirm that the player's discovery corresponds to his time, since both heroin and morphine could be easily obtained -and without a prescription- at any pharmacy.
Of course, there could be many more objects yet to be discovered and have a variety of explanations, but Red Dead Redemption 2's fidelity to the Wild West is undeniable. Perhaps we'll continue to be amazed at the details of the open world as we battle some notable outlaws.
Related topics: rock star
Share
Sign up for Disney + for 8.99 euros and without permanence Subscribe to Disney+!