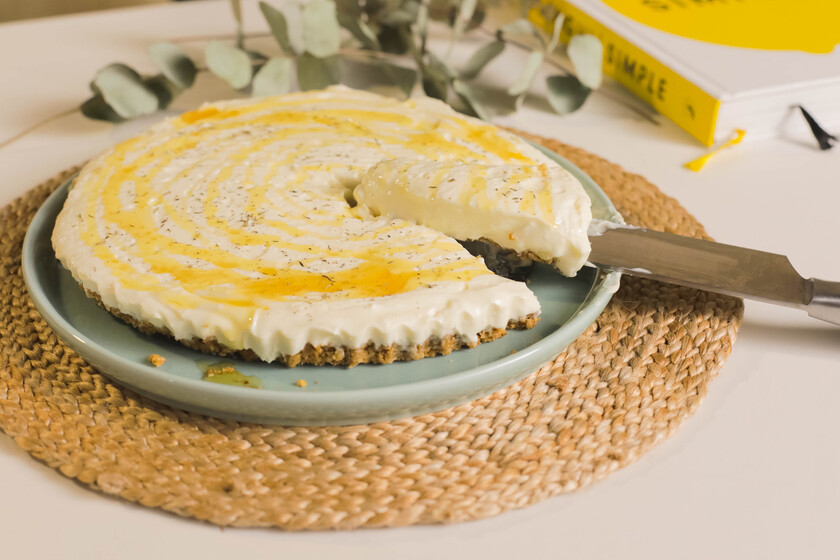 First, we put 200 g of oatmeal cookies in a transparent plastic bag, or covered in plastic wrap, and with the help of a roller we crush them until a homogeneous putty is left. We mix it well with 60 g of melted butter and a tablespoon of fresh thyme – if you don't have it, you can add a little less dried thyme.
We place baking paper in the base of a cake mold and, on it, the biscuit. We reserve it in the fridge.
Now, in a large bowl, with the help of a hand mixer, or in a food processor, mix 340 g of very thick Greek yogurt (we discard all the whey that may be), 400 g of cream cheese, 40 g of sugar icing, and and b teaspoon lemon zest until you get a smooth and homogeneous cream.
Now we melt the 150 g of white chocolate in a bain-marie. We stir frequently, for 2 or 3 minutes, until it is well melted, and we add it to the rest of the mixture. We stir well, spread everything on the biscuit base and we refrigerate for at least two hours.
After this time, we unmold and crown the cake with a little honey to taste and some fresh thyme leaves.