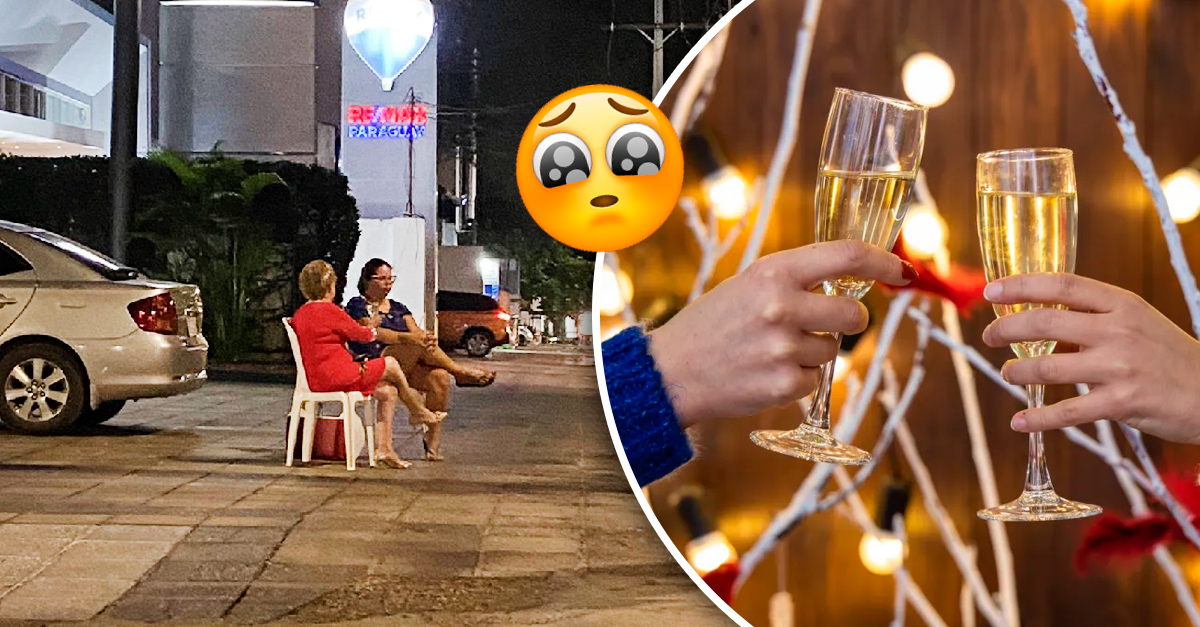 The holidays are a time to enjoy with our families and friends, because let's be honest, there is nothing like receiving a new year surrounded by the people we love the most, toasting for a prosperous and happy year.
However, it is also a time to remember those who are no longer with us, which can make these holidays a very melancholy time. But it is possible to honor the memory of our loved ones by devising new traditions that will make us feel closer to them.
A very moving story
On New Year's, a photo of two women sitting on simple plastic chairs on a street corner went viral. In the image it is possible to appreciate that the women are toasting, so it caught the attention of the people. Although it may seem strange that someone would choose to receive January 1 in this way, there is a very moving story behind this tradition.
22 years ago, Cecilia Centurión lost her son, Laureano José, in an unfortunate traffic accident when he was just 19 years old. The pain of losing a child is something that cannot be described and is never fully overcome. Cecilia, 79, remembers her son fondly and since his death, she honors him every year by spending the holidays sitting in front of the corner where the accident occurred. As if that were not enough, it also decorates the tree that his son crashed into.
The love of a mother
Every year, Cecilia goes to the accident site and toasts her son. Also, light a candle and pray. Afterwards, he returns home to dinner with the rest of the family. It is a tradition that, he says, he will carry on throughout his life.
On the 24th and 31st of each year I will spend it there. Laureano loved Christmas and the New Year very much. When he lived, he brought everything to decorate the house.
Regarding the mocking reactions that she gets, since there are those who take these photos as a joke, the only thing she has to say is that no one who has not lost a child understands her pain and, therefore, they cannot measure what this tradition means to her.
Your mother, your father, your brother, your husband may die… but the death of a child is never recovered.