Although the production of wines in Mexico is modest, over the years Mexican wines, such as those produced in Querétaro, have gained worldwide recognition and, above all, appreciation for their quality.
First, both the climate and the Queretaro terroir favor wine production. For this reason, we have chosen three vineyards to visit, for their fantastic facilities, the activities they offer and the quality of their labels.
Sala Vivé Estate by Freixenet
Location
San Juan del Río – Cadereyta Highway, Km 40.5, Ezequiel Montes, Querétaro.
Freixenet was founded in 1889 in Barcelona, ​​Spain, and a century later it opened its estate on Mexican soil. It is one of the main producers of sparkling wine in the country and offers several options to practice wine tourism:
The classic visit. Tour one of their cellars at a depth of 25 meters while a guide explains everything about the process of making their wines. At the end, there is a tasting.
Uva Bus. To admire the landscapes of the vineyard by tram and take the selfie with the Peña de Bernal in the background. It also includes a visit to the cellar and tasting.
Wine tasting. It is a tour of cava with a tasting of three of its best wines, led by a sommelier or wine expert.
Horseback riding in vineyards. Stroll through its extensive vineyards on horseback and then enjoy a bottle of sparkling wine.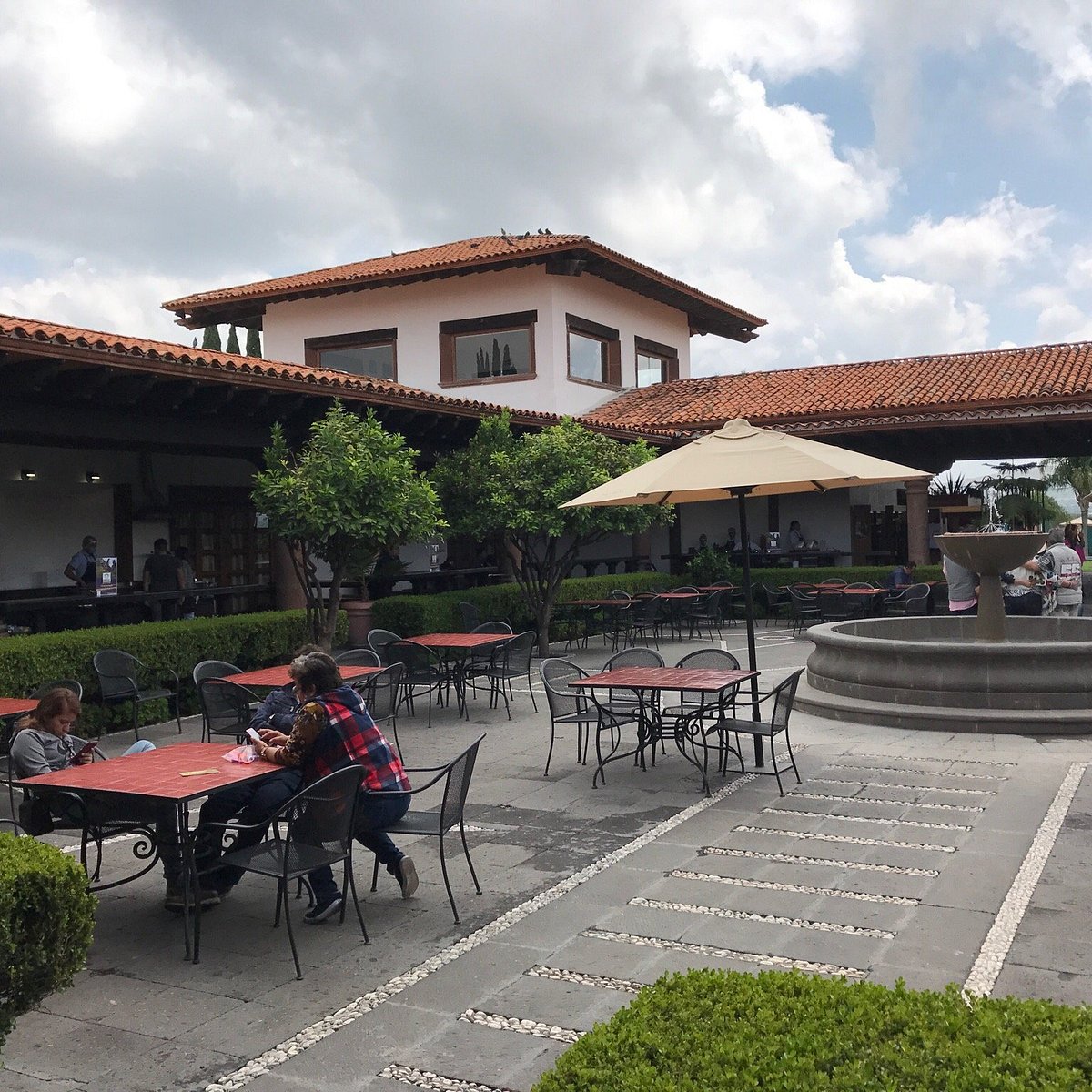 La Redonda Vineyardstradition in Queretaro
Location
Carretera San Juan del Río- Ezequiel Montes km 33.5, Ezequiel Montes, Querétaro.
Founded in 1975, this house was a pioneer in adapting strains of French origin such as Cabernet Sauvignon, Merlot and Chenin Blanc to the climate of Querétaro. On site, in addition to a store with interesting wines for all tastes, they offer oenological experiences such as:
Wine Glamping. Of glamorous camping, combines the outdoor camping experience with luxury. Includes breakfast for two, overnight stay, vineyard tour, and a bottle of wine.
Parties with different themes. In September they organize a country party with gastronomy, music and wine tastings.
De Cote, Wine House
Location
Northwest Bypass Km 5+900, Tunas Blancas, Querétaro.
In 2008 the Calderón brothers founded this house in Peña de Bernal that is distinguished by its high quality wines, from 100% own grapes. They have attractive activities such as:
Tour of the vineyards by walk, bike or train. Either includes a wine tasting at the end.
Wine Testing Time. White, red or reserve wine labels are enjoyed.
Grape tread. Travel back in time by reliving the ancient process of turning grapes into wine.
Sensory workshop. Awaken your senses: sight, smell and taste with a selection of good wines.
So pack your sunscreen and mosquito repellent. Remember that these companies will make your life easier with CoDi®: Sanborns, Liverpool, Farmacias del Ahorro, Tiendas 3B, Soriana, Chedraui and Comercial Mexicana.
CoDi® is a platform created by the Bank of Mexico to facilitate payment transactions through electronic transfers, in a 24/7 scheme and at no cost.
Do you want to start paying for purchases and experiences with CoDi®?
To pay with CoDi® you need a mobile device with internet and an account at a financial institution. Next, we tell you the steps you must follow to pay with CoDi®:
Enter the mobile banking application of your financial institution, look for the CoDi® section, sign up and you'll be ready to pay!
Scan a CoDi®. Ask the merchant to generate a CoDi® for you to pay.
Make your payment. Look in the app of your financial institution for the option to pay with CoDi® and scan the QR of the business that is going to charge you.
Verify the data of the operation: the name of the recipient of the payment, the amount and the concept of it.
Authorize the payment. Your financial institution will ask you for an authentication factor to authorize the payment, which can be your PIN, your fingerprint, your face or a token.
The merchant and you will receive a notification on your mobile devices with the confirmation of the transaction.
On your next weekend getaway to the Queretaro vineyards, take advantage of all the benefits of paying with CoDi®.