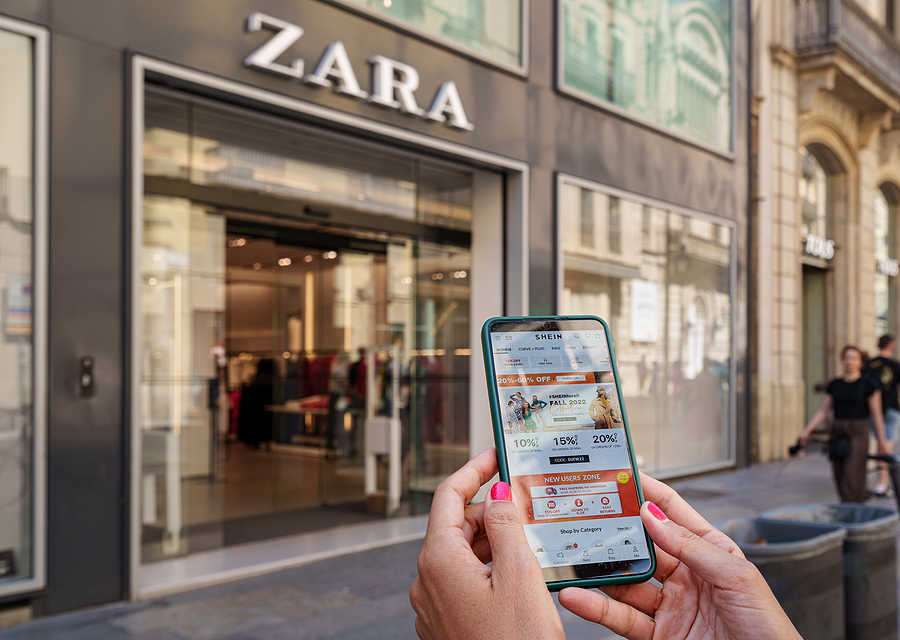 ZARA is one of the leading brands in apparelwhere studies as Apparel 50 2022 they place it as the seventh most valuable.

The group entered last year approximately 27 thousand 700 million euros thanks to its sales; 19,600 came from its flagship brand.
Zara is an example of how e-commerce practices change day by day and the trends of apparel are transformed into their simplest processes, from purchases and deliveries, to returns.
And it is that on its way to generate charges for the shipment and re-entry of a product, the leading brand of the Inditex Group explores profitability in one of the "Achilles heels" of eCommerce: failed deliveries; now, Zara will begin to charge for those returns that are requested with home collection.
This is one of the largest companies in the apparelwhere studies as Apparel 50 2022 they place it as the seventh most valuable in the world, with 12 thousand 9997 million dollars of value; within this same list, in the Nike heads the leadership with 33 billion dollars, are luxury brands such as Louis Vuittonwith 23 billion dollars; gucci, with 18 billion dollars; Y Chanelwith 15 billion dollars.
Likewise, this commercial action, which for the moment will only be implemented in Spain, gives a good reference to the entire textile and clothing industry. fast fashion by showing a brand as big and important as Zara joining an increasingly common practice that consumers have to be part of and start getting used to.
Zara changes the game: it will start charging for returns online
Inditex started this 2023 with an important movement in the industry. These are modifications in the return policy of its emblematic brand and the changes of products at home that are normally generated in Zara.
Starting this Wednesday, February 1, Customers who want to return a Zara garment or accessory through the online channel must pay 1.95 euros (about 40 Mexican pesos).
This measure will only start with the group's main brand and in Spain, since other companies belonging to the category, such as Pull&Bear or Stradivarius, will maintain the free return policy for now.
However, it is expected that, if this modification is successful and helps profitability, it will be extended to the rest of the textile brands and even in many other countries. This, since this payment model works in other European markets and little by little it begins to grow in Latin America with good results.
One more example is Shein, leader in cheap clothing sales online and who only increases the cost of returns if they are made at a collection point through the Post Office or Parcel Shop (also in Spain), so if the customer You do not want to leave your home, the shipping payment is made directly to a parcel company.
This watershed tells us that, for many brands, the only way for the return of products to continue being free is if the customer does it in physical stores, through specific delivery points and in the same country or region of purchase, even, this responds to a sustainability perspective.
Now read:
Brand expert reveals why Zara Home sells its products so expensive
Zara Pre-Owned: Inditex enters the used clothing business
Mexican in Madrid finds the largest ZARA store and thus shows sales