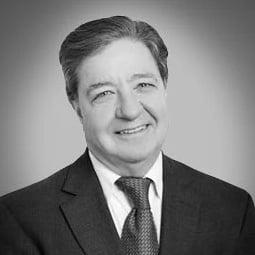 It was precisely in the face of the challenge of Covid-19, that he raised his face and stuck out his chest to deal with the new working conditions. After all, companies should never forget that their most important public of interest is their employees.
And one thing became clear: With millions of employees leaving their jobs in the second half of 2021, the lesson was that health and wellness were their priorities, even before keeping their jobs.
This has motivated many companies to reassess the situation and show their corporate culture and promote benefit programs as a competitive advantage in the fight for talent. However, they are missing half the battle: where are their retention efforts? Companies have a lot of work ahead of them to keep the talent they already have. Employees stay when they are committed to your company culture, involved in the community, and have autonomy and flexibility.
And what better way to attract and retain talent than by giving employees the power to showcase their expertise? There is a lot of knowledge and talent in an organization, each with a unique vision. Whether a specialist on a product, service, industry, or customer, every employee has valuable information to share that must be nurtured.
Employees have a perspective that can provide thought leadership and brand awareness to the company, and should be tapped into again and again. Studies show that consumers trust people much more than a "faceless" brand. Employee-generated content gives a trusted face to a brand.
Increasingly, building authenticity has been a focal point for marketing. Customer expectations are constantly growing and they want to interact with people rather than a brand. Marketers are recognizing this, which is why they are favoring user-generated content (UGC) as a key part of their marketing strategy.
However, "users" are not the only group of influential content creators. Employees also have the potential to be the best advocates (or promoters) of a brand. Derived from this, the EGC is essential; Any content created by employees in the form of videos, photos or social media posts – entirely created by employees and not by brands – generates much more engagement than content created by the company itself. According to a State of User-Generated Content report, EGC gets about eight times more engagement than brand-created content.
The EGC impacts in several ways: it is key to attracting new employees, establishing company loyalty and retaining employees. It's up to your leaders and HR team to lead by example, create the channels and/or come up with a hashtag that employees can associate with the content. Employees are likely already creating content about your brand or would be happy to. You only need one system to get the most out of it.
Guiding and encouraging employees is a recommended initiative to prevent them from going on a rampage or, worse yet, having to shut down EGC entirely. The recommended thing to activate an EGC initiative is to create policies, which reflect that the organization shows interest and seriousness in the subject. Conducting additional training sessions helps guide employees and remove ambiguity that can be scary (both for employers and employees).
When launching an EGC strategy, start with a small group of employees. Identify people who are already brand advocates, those who are very active on social media, or who have experience in the field. It will reduce the risks, they will be the most interested and they will be able to set the tone to spread it to others.
The concept of EGC may sound like a trend, but it is becoming increasingly apparent how it can positively affect an organization internally and externally. It is true that many organizations are not implementing EGC and should consider the benefits or risk being left behind in the digital wake.