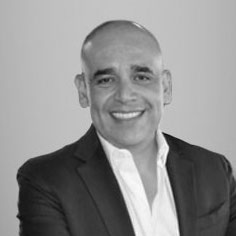 When we are not able to clearly explain the methodology used to obtain quality information, we will be condemned to the disbelief of our colleagues. Usually in agriculture, the information coming from the field is compared with the great experience that those who are in front of the farmers have and it seems that if the results of a survey do not look similar to what they think, then they lack validity, however , you know that the nuances are really what give texture to the image that we want to study of the market.
But then who is right? The one that applies a survey or focus group and has the ability and methodological discipline to collect data or those who, due to their experience, know how to faithfully represent the thinking of the clients?
3 WAYS TO MISS A STUDY
1 – Include only our clients: 9 and 10 were the results of our NPS (Net Promoter Score) and I cannot deny the satisfaction that those numbers gave, but when reviewing the profile of the participants in the exercise, we observed that not only current clients were there, but only the most prominent, the top of the range, the customers who had privileged us with their purchase for at least the last 5 years.
The error was located in the fact that the most solid base of clients that was available was that of strategic farmers, which is why the results were overwhelming and there were few calls that we made to go deeper, because by not there was body of the crime (complaint), there was no crime.
The panorama "improved" at the time of exerting an effort to expand the base of clients to contact, because although the final rating decreased, we had more realistic information that allowed us to act accordingly and thus adjust our service proposal.
2 – The wrong time: Carrying out a survey at the end of an event is a good practice, but confirming these trends a few days later is ideal. Turns out the courtesy bias It is that very Mexican custom (also well rooted in the countryside) of saying that "everything is fine" Well, we do not feel committed and unable to complain about something that has just happened, because they also ask us in person and even worse when our presence is the result of a direct invitation, in other words, how to judge negatively something that was free and full of details by a company.
The master move recommended by specialists is to allow about a week to pass to evaluate the event itself, but also the efficiency we had in transmitting the main messages and following up to establish subsequent contact.
3 – Look only at our direct competitors: In the beverage industry, I came across a study called "share of stomach" or "stomach participation", where it was stated that although we had to keep an eye on the competitors in our same category (juices vs juices, soft drinks vs soft drinks , etc) the reality is that consumers had a limited number of liters of intake per day and perhaps without knowing it, we competed with coffee, drinkable yogurt and even alcoholic beverages, all at the same time.
When we carry out a Journey Map, for example, we could include only those companies that offer a product or service similar to ours and that would not allow us to see the "complete forest" because when a farmer requests a bank loan, his priorities may not be in acquire something from our portfolio or on the contrary, we could support you to resolve a situation with our allies in parallel. I remember that more than once suppliers of agricultural inputs approached small farmers to banks to guide them and thus make them subject to credit, in which case, it would bring a benefit to all members of the chain.
Sowing Reflection
The speed with which technology is changing is also having an impact on market research processes, since the role of polling agencies must adapt to reading and interpreting an amount of Insights never seen before, thanks to the ability to obtain information through of the use of applications.
If you don't believe me, just take a look at any of our social networks where we surely leave a much deeper digital trail than we want. And while we're at it, I'll wait for you on my networks to continue commenting on this interesting topic, so don't hesitate to go to @soyjuanbecerril
See you soon!