Honey, Pueblais home to some of the most beautiful waterfalls in all of Mexico. That is why this destination attracts thousands of travelers every year. But where exactly is it and why does it have such a curious name?
we tell you all about Honey, Pueblaso you can plan your next getaway to this little paradise.
Where is Honey?
Honey is located in the northwest of the state of Puebla, right on the border with Hidalgo. This area is part of the Sierra Norte and, in addition, it is crossed by three mountainous groups.
Several streams also originate in the Honey Mountains, most becoming part of the powerful Tuxpan River when descending. In addition, it is these currents that create spectacular waterfalls, visited by many travelers in search of adventure.
Why is it called Honey?
Honey is perhaps the only municipality in Mexico whose name is a word of Anglo-Saxon origin. The town and municipality were named in honor of Richard Honeya British businessman who built a dye factory in the area in the mid-19th century.
Originally, Honey came to the city of Pachuca at just 23 years old. Soon after, she bought an iron mine, which helped her make a small fortune. Likewise, with that capital, the Englishman expanded his operation and built more factories.
One of them was the one he established in the town that today bears his name. It was about one pigment factory made with resins found in the region. This factory generated many jobs and also became the main engine of the economy and development of the town.
Richard Honey would become president of several banks and director of the Mexican National Railroad in the heyday of this means of transport in the country. He built the first iron bridge in all of Mexico and became an important elite figure during the Porfiriato.
The story didn't end well for Honey. In the years that preceded the Revolution, the businessman he lost almost all his fortune and died in 1913, in the midst of chaos and war.
Six years later, in 1919, the municipality that bears his name became "independent" of Huauchinango. It was originally called Chila Honey, but in 1993 it was renamed Honey. The most common pronunciation among locals is "jonei".
attractions
Palafoxiana Library
City of Puebla
attractions
Chapel of the Virgin of the Rosary
City of Puebla
attractions
Puebla Cathedral
City of Puebla
Hotels
house san antonio
City of Puebla
Hotels
Casona Maria
City of Puebla
What to do in Honey, Puebla
Honey's main attraction is her impressive waterfalls and natural landscapes. He Cascadas Paraíso Ecotourism Center It houses ten waterfalls, each with its own setting and personality.
The rainbow waterfallfor example, gets its name because during a certain time of day a beautiful rainbow always appears. The kissFor its part, it protects the entrance to a cave and serves as a curtain for lovers. The Flight of the Angel it is in the upper part of the route and is known for its impressive stone wall, "sliced" diagonally by nature with a precision that seems surgical.
In total, the tour of the ten waterfalls lasts for three to four hours, depending on the rhythm. The path is built with suspension bridges, railings and viewpoints that allow you to appreciate the beauty of the jungle in all its splendor. Some of the bridges are located right in front of the waterfalls, which is ideal for taking good pictures of these natural wonders.
Do you want to escape to Puebla? Plan your getaway here.
The viewpoints are the perfect opportunity to capture the landscapes of this region. They will take your breath away!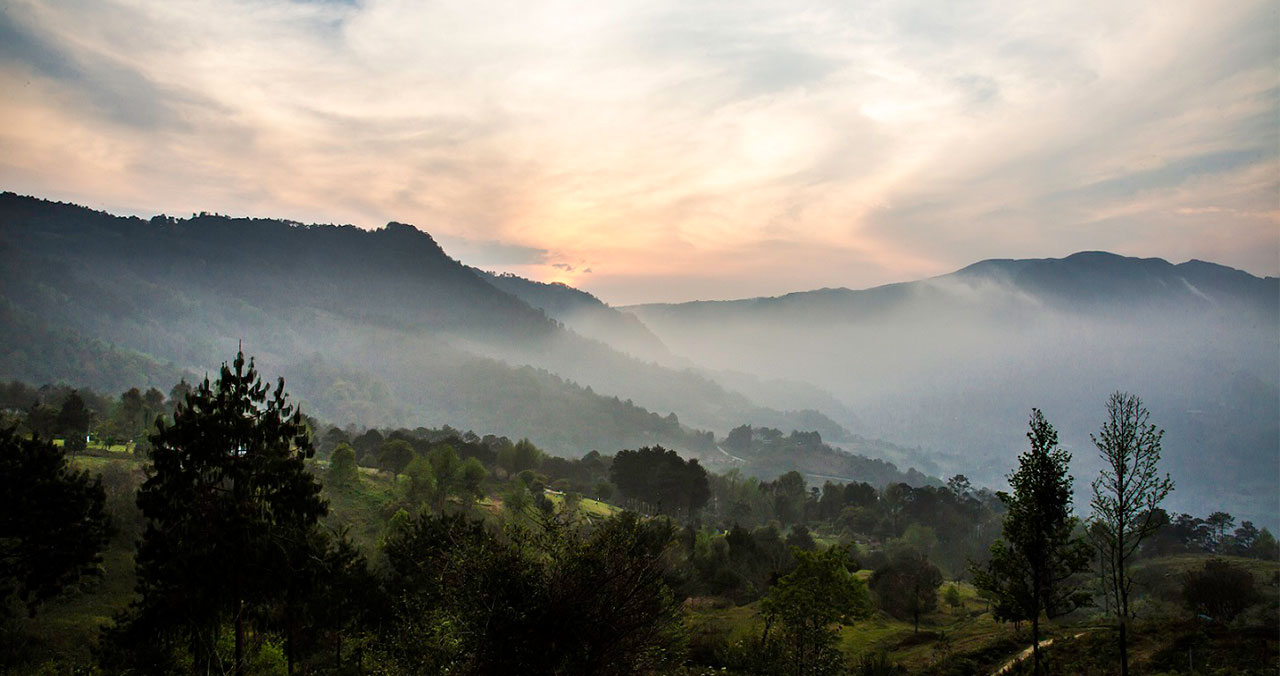 It is important to mention that swimming is not allowed in the waterfalls, since they fall with a lot of power and the terrain is irregular, they are mainly rocky slopes. In addition, in this area the climate is temperate and the water is too cold.
On weekends, snack stalls are set up at different points along the route, so if at any time you feel like you are fainting, you can always take a break to eat and recharge your batteries.
If you like thrills, you can zip line through the Honey Mountains. The route is 300 meters and it costs $100 MXN to do it.
And if you dare, you can stay in the same ecotourism center. The prices of the cabins range between $700 and $1000 MXN per night, but it is also possible to camp in a designated area for $150 MXN. If you do not bring a tent, you have the option of renting one there.
Can you imagine sleeping surrounded by so much beauty?
Tours
Carlos Rivero Tours
City of Puebla
Tours
Eat Mexico Culinary Tours
City of Puebla
Tours
the wind tours
City of Puebla
Tours
VALQUIRICO AND PUEBLA TUNNELS
City of Puebla
How to get to Honey, Puebla?
By car from Puebla or Mexico City, take the Mexico-Puebla highway to the Arco Norte. There, take the deviation to federal highway 132. Continue until the deviation to Pahuatlán. Take it and you will start to see signs with directions to get to Honey.
By bus, take a bus to Tulancingo from CDMX or Puebla. In Tulancingo, you will have to take another to Pahuatlán and ask for the drop off at Honey. Once in Honey, take a bus to Rincón de Chila and once there you can access Cascadas Paraíso.