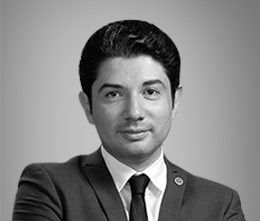 They first appeared in 2010 as supporting characters in Despicable Me. Round or oval androgynous figures, with one or two eyes, goggles and overalls, the little creatures quickly turned heads and made a place for themselves in pop culture. From there they have appeared in the three sequels of the film, becoming after their own film, which narrates their origins, and now a sequel.
Their humor is simple, mischievous and they help as much as they get into trouble. His success and significance have been so great that in 2015 his film made 1.59 billion dollars from a budget of 74, adding to the "My favorite villain" franchise that accumulates (and counting) 3.7 billion. Furthermore, Universal studios officially adopted them in 2015 as their mascot. They have also become essential protagonists of memes.
Atypically and unlike many other iconic characters, the Minions do not have a distinctive personality as such and, beyond teamwork or a sense of community, they do not pursue other educational purposes. They are, "simply", the helpers of villains and antiheroes.
The first great advantage of the Minions is precisely their design. They are simple. This makes them easy to identify and replicate, without losing the possibility of being versatile in the combination of elements. There are Minions like Kevin, Stuart and Bob who have taken on more of a presence than others, but there are many more and their elements blend very well with each other. This is how we have seen them from pilots, in the style of the 70's and in many other variants. The fact that her figure is based on curves also facilitates closeness. Suffice it to note how the same resource is used by other emblematic characters (Hello Kitty, Puss in Boots) and, even more so, by their children's versions. And of course, they are yellow, the ideal color to reflect happiness and fun, like the Joy of "Intensa Mente".
Beyond their design, the nonjudgmental, carefree, child-like attitude has made the Minions become cultural mediators, playfully addressing differences and similarities. They are an ideal global product, easy to like, to become relevant and with a certain degree of mystery… you never know what they are going to do.
So, generally speaking, Minions are approachable because they don't have an agenda, they're out to amuse and please, they're relatable, they always have a positive attitude, they're sensitive, friendly, and mischievous enough to captivate, but not fall for it. risks. And, as if that weren't enough, as a result, they are deeply marketable and the perfect product, narratively, medially and commercially.