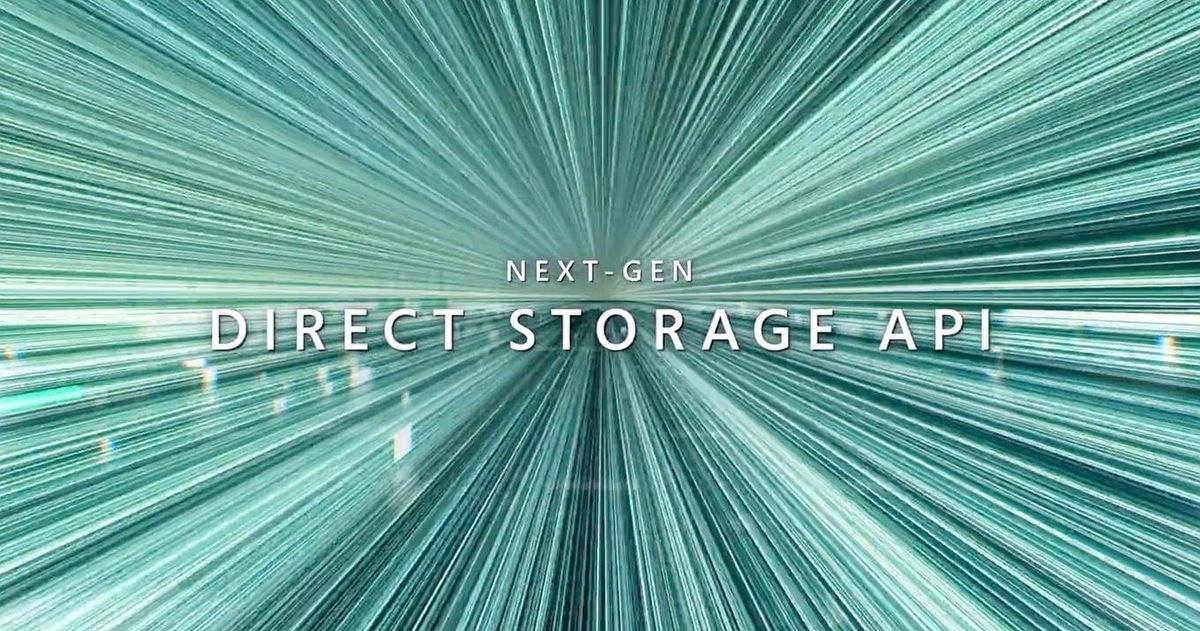 Share
This API is capable of reducing CPU usage by 20-40%.
Although SSDs came to computers much earlier, we had to wait for the launch of Xbox Series X|S and PlayStation 5 for games to start rolling out. harness the full potential of solid-state storage drives (SSDs). However, this became a thing of the past thanks to the DirectStorage API.
Microsoft has been betting on PC gaming for a few years, and more specifically since the launch of Windows 10. You just have to take a look at the Xbox app, at Game mode which disables things in the background to free up resources and also upon the arrival of the PC Game Pass service. Then there are the improvements that are not seen with the naked eyethose that arrive in the form of an update and that make internal changes to Windows.
How to improve gaming performance on Windows
DirectStorage assumes a huge leap in performance and this never hurts. Now, what is its function and how does it benefit games? It's time to learn more about this low-level storage API.
What is DirectStorage and how does it benefit games
DirectStore is an API that reduce loading time in games, getting the full potential of our SSD. Games are taking up more and more and the amount of data that is moved is greater. A conventional hard drive is much slower, causing what is called a bottleneck. However, an SSD is much faster when it comes to reading and writing, but until the arrival of Xbox Velocity Architecture alongside Xbox Series X|S consoles and later DirectStorage on PC, games weren't optimized to take advantage of 100% % of this fast storage drive.
This API also takes work off the processor by relieving it of some loads that are heavy (between 20 and 40%). What it does is more efficiently load game data, moving it much faster between the SSD, RAM and VRAM (GPU).
There is something very important to keep in mind and that is worth mentioning. It is the developers who have to implement DirectStorage in their games. It is useless that our computer has Windows 10 / 11 and an M.2 SSD if later the game that we are going to install does not use this API. In titles that have implemented the DirectStorage API we do not have to do anything to activate this improvement.
What operating systems is it available for?
DirectStorage is a Microsoft proprietary API that is only available for Windows 10 and 11. Said API It was released for PC in mid-March 2022, although it was previously released on Xbox Series X | S under the name of Xbox Velocity Architecture. By the way, according to Redmond, it is recommended to install Windows 11 if we want to get the most out of it.
In addition to the operating system, be it Windows 10 / 11, the computer also has to have a NVMe PCIe 3.0 or higher SSD and a graphics card that supports DirectX 12 Ultimate. Regarding the latter, if our team has an NVIDIA GeForce RTX or AMD Radeon RX 6xxx we will not have any problem. As you can see, the requirements are nothing to write home about and any gaming PC that is more or less current is fully compatible.
Related topics: pc
Share
Follow Alpha Beta Play and find out about all the news in video games and anime Follow us on Google News