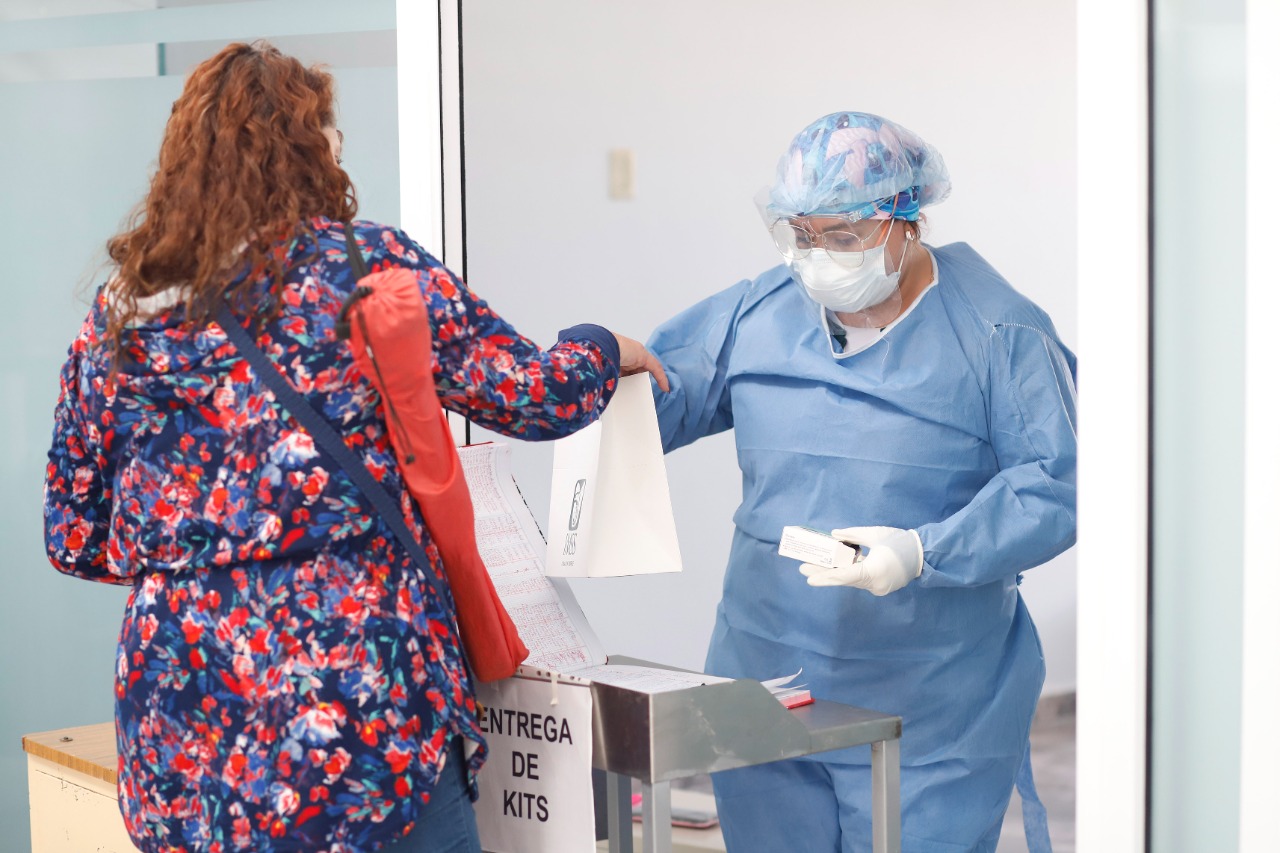 Different strategies have been implemented to deal with the current health emergency. Among them, the placement of Social Security Respiratory Care Modules (MARSS) stands out in most of the first contact units of the Mexican Institute of Social Security (IMSS). The objective is to provide specialized medical care to patients who present respiratory symptoms of suspected COVID-19 and determine if they can continue their condition at home or require hospitalization.
Dr. Alejandro Alarcón López, coordinator of Medical Programs in the IMSS Family Medicine Division, called on the entitled population to go to the MARSS if they need care for suspected symptoms of COVID-19, such as: cough, fever , headache and/or shortness of breath, in order to receive specialized medical services.
He explained that vulnerable groups such as those over 60 years of age who are not vaccinated, people living with diabetes, high blood pressure, cancer or immunocompromised. This class of people is treated as a priority and includes performing the rapid test.
Work done during this 2022
From January 7 to 22, 5,181 MARSS located in all Family Medicine Units (FMU) and 57 MacroMARSS enabled in 30 IMSS Representations in the states, more than 1,100,000 people have been treated.
Alarcón López affirmed that in the MARSS, people who request it are attended to, starting the attention in the filter, where a doctor verifies if it meets the operational definition of suspected coronavirus and requires medical attention.
The IMSS Medical Programs coordinator indicated that patients with suspected symptoms of COVID-19 should go alone, or with a companion if they are a minor, pregnant or have a disability. In addition, they must always use a face mask correctly, maintain a healthy distance, perform hand hygiene and follow the instructions of health personnel.
Dr. Alarcón López asked the beneficiaries that when they arrive at the Family Medicine Units (FMU) or hospitals, "be empathetic and help us to make care more agile, by following all the measures and instructions provided by the staff of Health".
Where are they?
He commented that in the IMSS Digital application the Family Medicine Unit can be located with MARSS closest. He added that it is not necessary for those people who had contact with another who tested positive for COVID-19 and have not shown symptoms to attend. If you have any questions, the Telephone Medical Orientation number 800 2222 668 is available.
He explained that workers who have mild symptoms and who only require disability, have at their disposal the COVID Permit, which has the legal validity of a temporary disability for work and that it was developed with the purpose of cutting chains of contagion and that it does not Medical evaluation is required.
Alejandro Alarcón López highlighted that in order to speed up the services offered in the Modules, at the entrance there is a QR code that allows identifying patients with suspected COVID-19 data, only the CURP is required and answering a series of questions to identify symptoms.
He said that in the case of people who do not have a cell phone to scan said code, it will be a specialist or general doctor who will carry out the respective questionnaire.