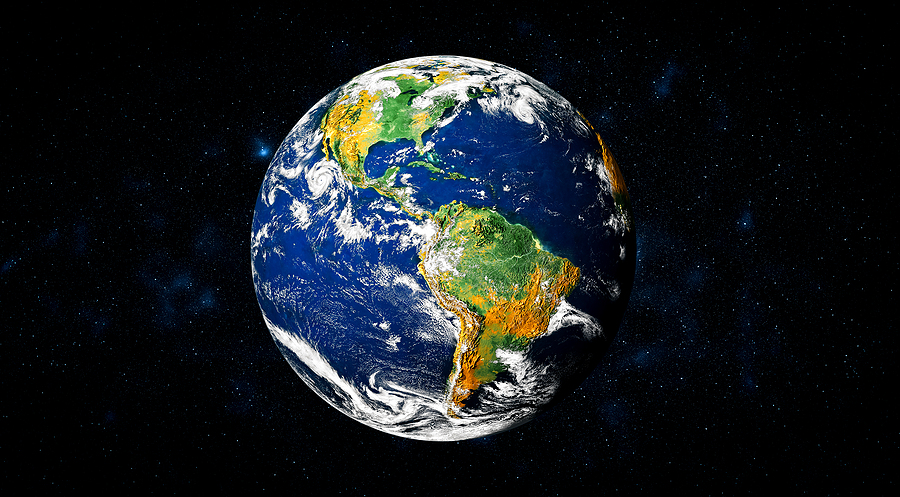 The World Health Organization (WHO) announced this Saturday that from May 13 to date, 92 confirmed cases of the disease have been reported. monkeypox or monkeypox in 12 countries that are not endemic for this disease.
"Epidemiological investigations are ongoing, however, the cases reported so far have no established travel links to endemic areas," the agency said in a statement.
Based on currently available information, cases have been identified primarily, but not exclusively, in men who have sex with other men (MSM) seeking care at primary care and sexual health clinics.
Cases of #Monkeypox reported to WHO by May 21
More information ➡️ https://t.co/1T89PKBl73 pic.twitter.com/8sR3KbDomG

— UN News (@UNNews) May 21, 2022
"The situation is evolving and WHO expects more monkeypox cases to be identified as surveillance expands in non-endemic countries. Immediate actions are focused on providing accurate information to those who may be at higher risk of contracting monkeypox, in order to stop further spread," added the United Nations agency dedicated to global health.
In addition, he stressed that the people most at risk are those who have had close physical contact with someone with monkeypox. "WHO is also working to provide guidance to protect frontline healthcare providers and other healthcare workers who may be at risk, such as cleaners," he said.
COUNTRIES WITH THE HIGHEST CASES
These 92 cases of monkeypox were detected between May 13 and 21, the countries with the greatest impact are Spain, Portugal and the United Kingdom, with confirmation of 21 to 30 cases. Meanwhile, the United States, Canada, Australia, France and the rest of the 12 countries confirmed 1 to 5 cases and maintain some suspects, with Canada having the largest number (between 11 and 20).
IS MEXICO ONE OF THE COUNTRIES WITH MONKEYPOX? SO FAR THERE ARE NO CASES IN MEXICO.
The monkeypox is a virus transmitted to humans by animals with symptoms very similar to those observed in the past in smallpox patients, although clinically it is less serious, the entity points out.
According to the WHO, there are two clades (branches) of the monkeypox virus: the West African clade and the Congo Basin (Central African) clade. The name is due to its discovery in monkeys in a Danish laboratory in 1958.. The sick human was a child in the Democratic Republic of the Congo in 1970.
"All doctors should start preparing," warns epidemiologist
A prominent epidemiologist from Spain came to the local government today to activate alert mechanisms in the face of the spread of the so-called Monkey Virus or Monkey Pox about which a hundred cases have already been verified outside of Africa and did not rule out that there is already at least one case on the island.
Fabiola Cruz, researcher and former director of the State Center for Tracing on COVID-19, said that the virus produced by an Orthopoxvirus pathogen it is endemic in Nigeria, but scientists around the world are concerned that it has spread rapidly in Europe and other countries around the world.
The expert referred to the aftermath of events that occurred after the United Kingdom reported the first case on April 29, after a UK patient returned from a trip to Nigeria. At present there are 125 suspected cases, in addition to the 100 confirmed and 63 people have died.
"This is a virus that we think is not going to reach the level of COVID-19. It does not have such an aggressive transmission capacity, but it can be transmitted by droplets, fluids and personal contact with a patient," Cruz said.
He added that the incubation period is longer than that of COVID-19, which is 14 days. "Here we can see incubation from 5 to 21 days. It starts with fever, tiredness, swollen nodules, and a rash that starts on the face and spreads to the rest of the body and can be seen on the palms of the hands and feet," she said.
Cruz admitted to being alarmed by the large number of cases detected outside of Africa and said that this requires Puerto Rico to prepare. "All doctors should start looking for information and prepare. We don't have to wait for the CDC to prepare." said.
Cruz insisted that it cannot be ruled out that there is a case that has not yet been detected in the country and stated that "our cases must be duly investigated and included in a video portal."
The specialist reiterated that information on how to manage cases is available through WHO resources where adequate contact and tracing guides are available.
Related Notes:
New cases of virus more deadly than covid-19 found in Qatar
FDA authorizes Pfizer booster dose for children ages 5 to 11
NATIONAL PRIDE! Mexican scientists develop treatment against inflammation by COVID-19