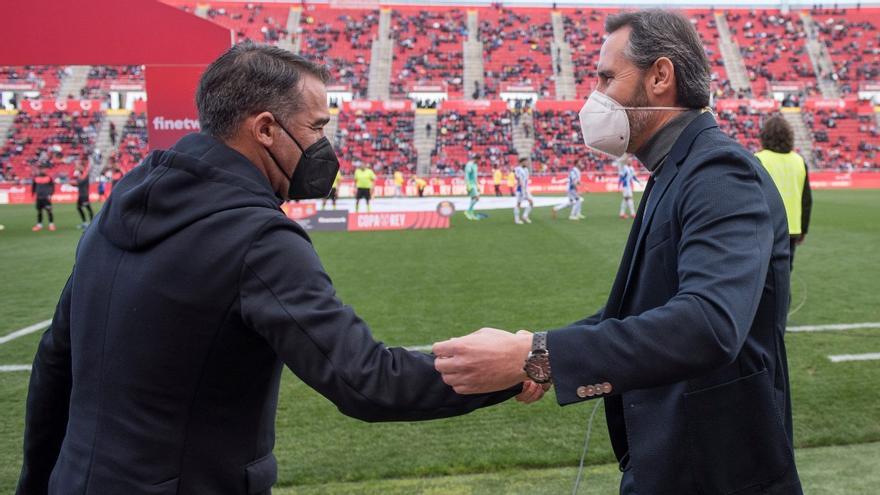 Vicente Moreno, coach of Espanyol, admitted this Saturday that his team was not well and made "mistakes" in the defeat (2-1) against Mallorca in Son Moix that eliminated them from the Copa del Rey.
"Today we have not been good in terms of play. It was difficult for us to generate in the first part, and in the second we were more successful but we made mistakes and Mallorca knew how to take advantage of themMoreno pointed out.
The coach of the Spanish team assured, in this context, that his team had lacked "many things".
"We need to be more vigilant at certain times. Some of our mistakes were under pressure from them, but we also made them without that pressure.. We have to have more personality to be more forceful," he added.
To the question of whether this elimination from the Copa del Rey could affect his players, Moreno replied: "If we enter a roller coaster, we have to try to win quickly so that this roller coaster is positive. Our people must be happy, excited . Now you have to have humility to lower your ears, accept criticism and try to improve, nothing more".
Follow the Copa del Rey on DAZN. Subscribe now, you have a free trial month!
Finally, the Valencian coach assured that "it is always a pleasure" to return to Mallorca after directing the Balearic team in consecutive promotions from Second B to First Division.
"For me it is always a pleasure to return here, I feel that it is my home. What I have experienced cannot be erased and many people receive me well, others not so much and we have to respect them. I leave disappointed by the defeat, there will be few to that a defeat hurts him as much as it hurts me", remarked Vicente Moreno.