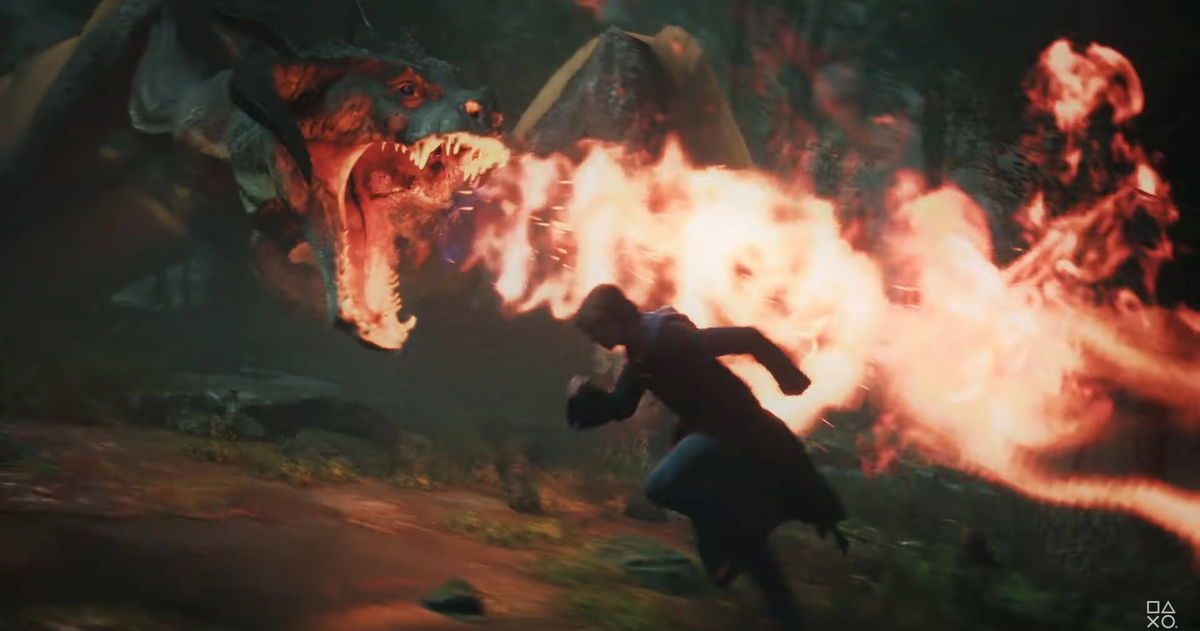 The title has been included in a thread of the company's releases in 2022.
A few days ago a rumor emerged that pointed to a new delay of Hogwarts Legacy, the long-awaited open-world role-playing game based on the Harry Potter franchise from Warner Bros. Games, by an insider who said that the development was going through some problems and that could cause its release if he went to 2023. Well, it seems that the distribution company, Warner Bros. Games, has not taken long to reaffirm, in a way, that the arrival of the title will take place during this 2022.
Really, a new delay of Hogwarts Legacy, a title that already delayed from 2021 to 2022, would not surprise almost anyone, since since was featured at a 2020 PlayStation Showcase Nothing has been heard or seen again. But go, everything may follow the expected course and finally if we can enjoy the game at some point this year. In fact, Warner Play Brazil has named him in a Twitter thread dedicated to the company's releases during this 2022. While this may be the reassurance that many fans are looking for, this being a release from a regional branch of Warner Bros. Games, it may not be a complete confirmation. So anything can still happen.
A Hogwarts of 1800 is with open doors for you #Hogwarts Legacy, um #RPG of action in the open world in the most famous school of magic and witchcraft in the world. What will be or your legacy? pic.twitter.com/YSiJdE66hW

– WarnerPlay (@WarnerPlayBR) January 17, 2022
Hogwarts Legacy would finally arrive in 2022
In the thread above, we can also see how they include among the company's releases this year LEGO Star Wars: The Skywalker Saga, Suicide Squad: Kill the Justice League, Gotham Knights and MultiVersus. It is worth mentioning that, like Hogwarts Legacy, these games They don't have a confirmed release date., for the moment.
But wow, it seems that everything is still pointing to that Hogwarts Legacy will arrive during this 2022. In addition, other industry insiders also point out that the title does not seem to be delayed, and if it were it would only be for the number of releases this year. So, it's time to be a little optimistic.
We will have to be attentive to new information in this regard, both some gameplay like a trailer that shows us something of its history and as, a possible release window for Hogwarts Legacy. What we have known for a long time is that the game will reach PS5, PS4, Xbox Series X|S, Xbox One and PC.
Related topics: Harry Potter
Subscribe to Disney+ for only €8.99! to subscribe
3 months of Amazon Audible FREE! Access over 90,000 original audiobooks and podcasts Free Trial