Walmart corporate employees in the United States will begin their return to corporate offices, leaving behind, in some cases, more than a year and a half of home office work.
The news has not been officially published, but Reuters He had access to an internal company email that was sent to all corporate personnel this Friday, October 22.
Walmart's plan is for the comeback to begin as soon as possible. The idea is that for November 8 the return operation has already started.
In the memorandum, the retailer, which is one of the largest employers in the United States and the world, tells employees that they will start working in their campus offices on a "more regular basis," it warns them that it expects "everyone to be completely vaccinated "and ask them to organize their accommodation for November.
"There is nothing to replace being together in the offices: it helps to shape our culture, collaborate, innovate, build relationships and move faster," says the text signed by the Director of Human Resources, Donna morris.
With the return of corporate personnel, who will join the employees of the points of sale and logistics, who in most cases never left their jobs during the pandemic, they will only be working with the "home office" mode "Walmart's global technology team.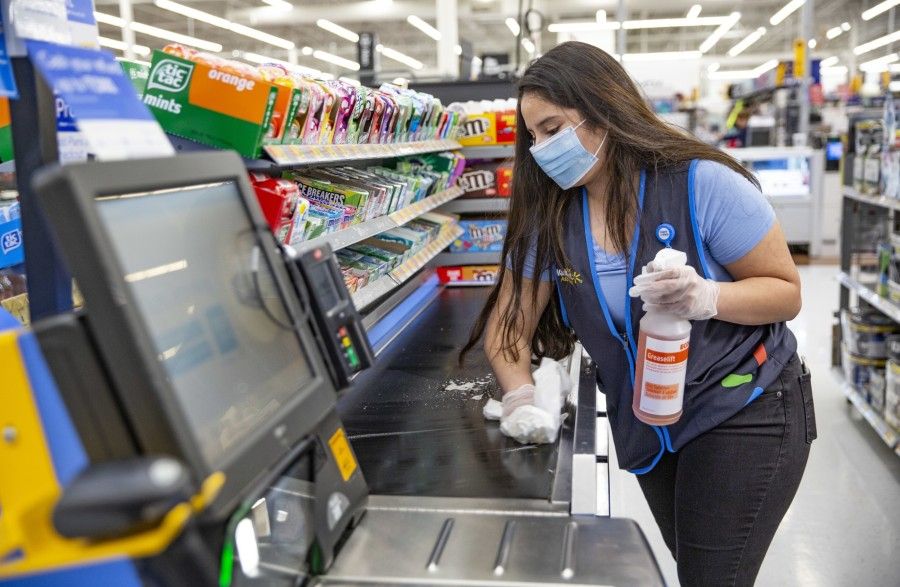 Home Office: Walmart and Amazon's strategy
Walmart's decision differs from the strategy being pursued by its rival Amazon. The e-commerce giant, so far, has resolved to let each individual team decide how many days a week corporate employees will work in person and how many virtually.
This was made known by the company's CEO, Andy Jassy, ​​in a message to employees in early October.
"There will be teams that will continue to work mainly remotely, others that will do so by combining the remote and face-to-face formats, and others that will have to return to the offices because clients are better served if the teams do it that way," he said. Jassy's mail.
How many days per week? Jassy said the number of days Amazon corporate workers go to work from home or in the traditional way will be decided by the directors of each area. They will establish it jointly between workers and leaders.
Amazon has been changing its back-to-work strategy. In August, due to the impact of the delta variant of covid, he decided to delay the return to the offices until January 3, 2022.
A few months earlier, Jassy had suggested that employees should try to be in the offices at least 3 days a week.
Before, there was talk of a complete return at the beginning of September of this year, a plan that was never fulfilled.