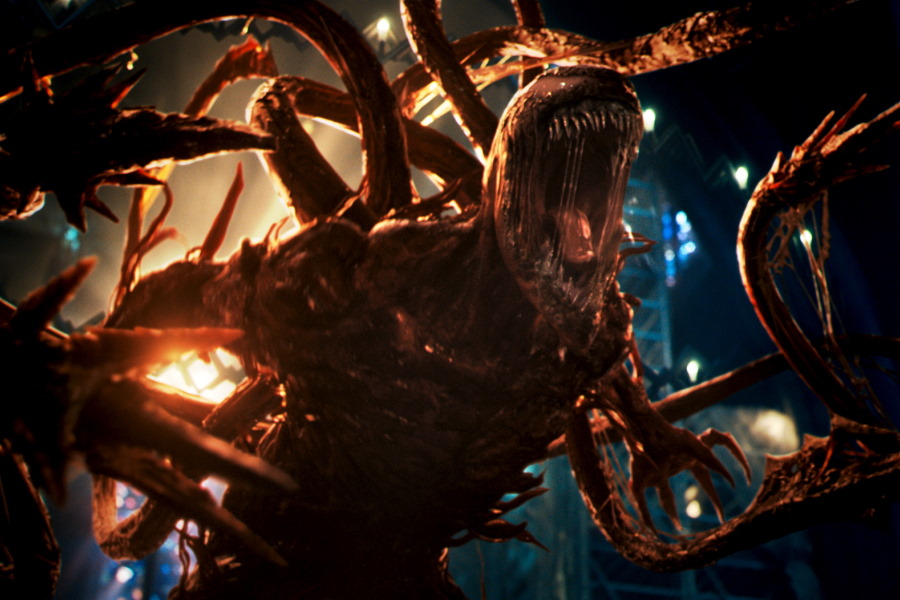 If you thought that in the comics Carnage was a merciless killer, the movie Venom: Let There be Carnage will show the worst version of the crimson symbiote
In less than a month Venom: Let There be Carnage will hit the big screen, and with this production will be the debut of Cletus Kasady, played by Woody Harrelson, who, according to the special effects managers, will be seen in the latest version. dangerous all time of the crimson symbiote.
You can also read: Venom: Let There be Carnage previews its premiere!
The visual effects supervisor of Venom: Let There be Carnage, Sheena Dugal, announced in an interview with the official Sony Pictures site that Carnage will be a moving blade when facing and ending its victims
"His arms and legs have the same priority as his other tentacles… Ultimately, it is like fighting a creature made of barbed wire and like a thorn bush: he is so cruel, armed, powerful and dangerous. Even if it only hits you with a tentacle, it is all covered in razors and spikes, you will just stick to it and be ripped apart. "
Dugal mentioned that the evolution that Carnage will present on the big screen compared to the comics is that the crimson symbiote will take advantage of every part of its body to turn it into a lethal instrument.
"As he grows more and more powerful, he spreads more and more weapons, sharper and more dangerous, and his human form becomes less and less apparent. You can grow a spear out of your spine, then take it out and use it as a javelin, and it just grows back. Can farm other weapons or eject them as projectiles".
After finding a host body in investigative journalist Eddie Brock, the alien symbiote must face a new enemy, Carnage, the alter ego of serial killer Cletus Kasady.
Venom: Let There Be Carnage will be directed by Andy Serkis and will feature performances by Tom Hardy as Eddie Brock / Venom, Woody Harrelson as Cletus Kassady / Carnage, Michelle Williams as Anne Weying and Reid Scott as Dan Lewis.
The premiere of Venom: Carnage Liberado in theaters of the Mexican Republic is scheduled for October 14, 2021.
Don't Miss: The Spider-Man Movie Universe Gets a New Name
Source: Comicbook
Carnage and his thirst for blood comes to SMASH and Marvel Comics Mexico
The sadistic slaughter of the serial killer symbiote starts here!… Venom is already lethal enough, but now imagine what would happen if your other symbiote teamed up with a psycho killer; This is how Cletus Kasady is born when Venom's offspring transforms him into Carnage, Spider-Man's sickest enemy!
Carnage kills on a whim. it is a painful and twisted stone in the shoe of Peter Parker and Venom… Carnage is an unstoppable force that will unleash a violent series of deaths; but as far as he sees it… how beautiful it is to live!
SMASH and Marvel Comics Mexico brings you Classic Carnage. A tome that collects the best stories of the crimson symbiote, such as Venom: Carnage Unleashed, Carnage: Mind Bomb and Carnage: It's a Wonderful Life.
It is also being read
Deadpool and Spider-Man make fun of Batman and Superman!
Spider-Man will have a new love interest in the MCU
Kids get stung by a black widow for wanting to be Spider-Man
Controversy over the new Spider-Man
Benicio del Toro and Zoe Saldana inaugurate the new Disney attraction