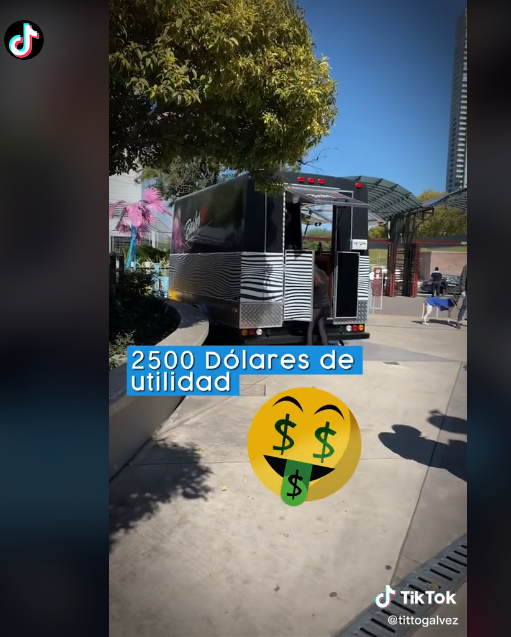 This "new" business model could represent an alternative for beauty salons and barbershops.

The TikTok user has received several criticisms because, according to his followers, he did not consider some key aspects in the construction of businesses.
The business of barbershops, beauty salons and hairdressers is present in practically every corner of the world, so it might seem that it is impossible to innovate it; however, this user shares a "Express barber shop", a supposedly new profitable business model.
In Mexican territory, it is quite common to find an establishment of this type. Markets, shopping malls, squares, streets and even homes host hosts. Therefore, they have represented an important part of the income of both formal and informal businesses.
MarketingDataMéxico explains that five businesses concentrate around 10 percent of the estimated annual income of this industry, highlighting establishments such as Aesthetics, Corporativo Stilisimo SA de CV and Excel Technical services de México SA de CV. In addition, Entities such as the State of Mexico and Mexico City generated a large part of the activity from these revenues, amounting to 4.7 billion pesos and 3.6 billion pesos annually. respectively to the validity of the study
According to the latest data provided by the National Institute of Geography and Statistics (INEGI), in Mexico, more than 227 thousand people worked in this sector, while 19 out of every 100 people were men. In fact, this amount represented 1.1 percent of the workers in the Mexican Republic and, between 2009 and 2014, there were 160,811 establishments of this cut, while now there are more than 190,000.
Based on the data presented above, we have that this user has shared a "new" business model that supposedly ensures profits from $2,500 per month. They call this "express barbershop" and consists of three key points: a strategic positioning, the concept of the establishment and the duration of the cut.
Regarding positioning, he comments that a place with a lot of people traffic helps to make rental costs much more profitable; Regarding the concept, he comments that it is much more attractive to have a "barber truck" than a conventional establishment; finally, he adds that the duration of the cut, approximately 15 minutes, becomes quite profitable, since it squeezes the possibility that at least 30 people get their hair cut in a single day.
This is the video shared by the user about the "new" business model of "Express Barbershop":
Despite this contribution, most users questioned the profitability of this business, claiming that the tiktoker overlooked a large number of topics, or perhaps did not delve into them. To begin with, they criticized the "novelty" of this model, since they assured that many other businesses use it and that it is simply an adaptation of something already seen; secondly, they assured that getting a space, whether in a commercial plaza or a public square, is not something cheap, not to mention that the costs of fuel and electricity have not been considered either; on the other hand, the user also does not clarify whether this business is considered an informal or formal business, because it only takes into account the profits from the positioning; and, finally, they criticized the "speed" with which the cuts are made, since they considered that an express cut, in the long term, should yield several negative results.
But what do you think about this business?
Now read:
Are you lazy to go to the gym? This personal trainer brings the gym to your home
Entrepreneur on TikTok shows how much she really earns selling skiffs and corn
Do you need to go to the bathroom? User creates the "WC route in CDMX" with Google Maps