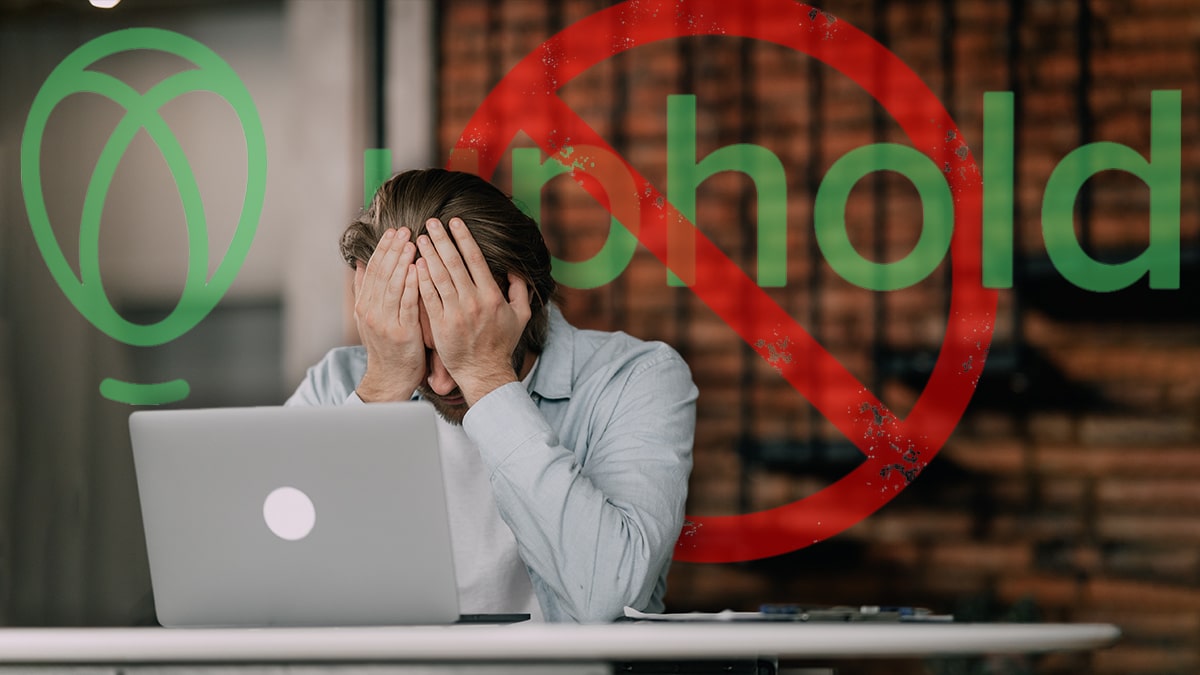 Uphold has announced today, June 23, that it will stop providing services in Venezuela. The cryptocurrency platform urges its users residing in the Caribbean country to withdraw their funds before July 31. However, as CriptoNoticias was able to learn, many months before this farewell announcement, the company would have blocked accounts of several clients, in many cases without providing justification.
A source consulted by CriptoNoticias, gave details of how his business account registered with Uphold from Venezuela received, it says, a restriction from Uphold. To date, no satisfactory response has been received from support.. The account was used for receiving and sending payments in the field of software development.
The source narrates that the blocking of operations occurred in March 2022 and he was notified of the suspension via email. In the message, Uphold He claimed that they had previously tried to communicate with him, to request the sending of certain documentation, a fact that the user denies. As he explains, he did not receive any prior notification.
Since then, this user can only use his account to receive funds. To unlock it, he was asked to send documentation, which this user did, but claims he had not received a response and, therefore, continues with his restricted account.
The support service, as he tells us, never responded to his requests. After sending the documentation, he claimed that he received no response. The support only limited itself to asking him to open a new ticket, which process he did multiple times, without any satisfactory response.
Before restricting full access to the account, the user received an email and out of fear decided to make a full withdrawal of funds, because he could face financial complications if Uphold decided to withhold his funds.
this is not an isolated case
Although CriptoNoticias was able to learn of this story first-hand, it is not an isolated case. In social networks, these last months, it was quite common to find comments from people announcing that Uphold had decided to block their accountpresumably arbitrarily.
Some people They had considerable sums of money blocked. By posting their situation, they hoped to get some kind of response.
In response to these posts, Uphold's Twitter support service, he only limited himself to commenting that for these cases they should open a customer service ticket. Users sometimes criticized that "it was useless", since it did not provide any type of solution.
Blockades have been frequent among Venezuelansespecially in the community of software developers due to the limitations of accessing foreign currency accounts within the country, with Uphold and PayPal being the main options. However, it should be noted that the blockades do not seem to be exclusive to Venezuela, since users from other countries have also reported restrictions on your account.
CriptoNoticias has contacted Uphold to inquire about these events, but, so far, no response has been received. This article will be updated with company statements.
Bitcoin cannot be blocked
This situation demonstrates how centralized platforms can have access to their services whenever they want. In case of certain governmental pressures, for example, they can limit services to people of a certain nationality. In this case, Venezuelans have been quite vulnerable, since Uphold was widely used among freelancers as a platform for receiving international payments for the provision of their services.
In this situation, Bitcoin and cryptocurrencies prove to be a powerful tool. For more existing prohibitions or sanctions, as long as they are deposited in a self-custody wallet, they cannot be blocked or seized by any entity or government.