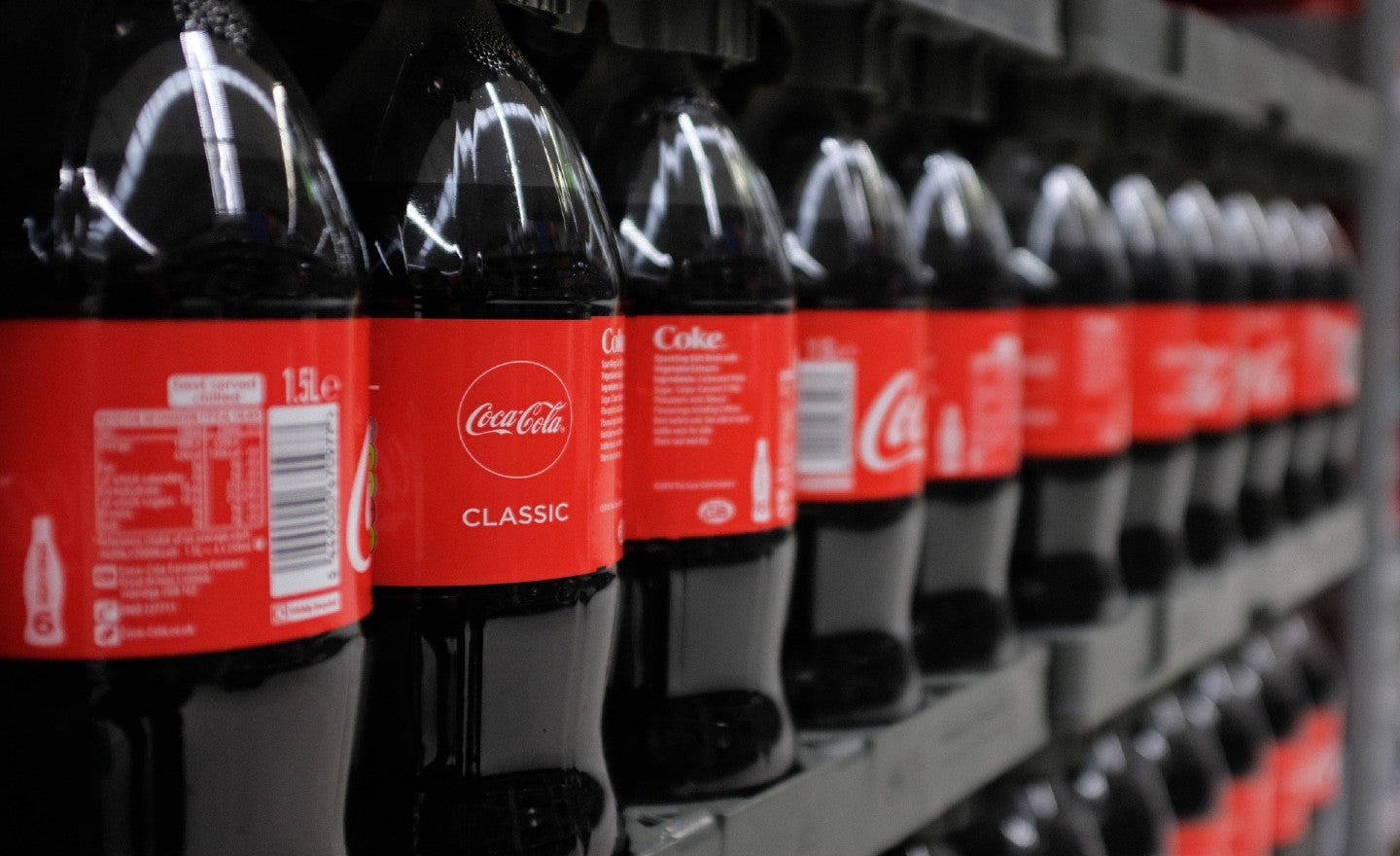 Through Twitter, an Internet user has surprised Coca-Cola thanks to the designs that she herself created to "dress" the brand's bottles.
There are all kinds of content on social networks and for a large number of audiences, which is why those who dedicate themselves to this work should think very carefully about what they want to show in their accounts.
For a few years, social networks have become interesting platforms in terms of content creation; Currently, many tiktokers, instagramers or other influencers have positioned themselves so much that they only base their monetary income on what they upload to their respective profiles.
Weeks ago, on TikTok, the case of a user who is in charge of redesigning the labels of Coca-Cola bottles in such a way that they are a declaration of love was revealed.
In his video, which had more than nine million views, more than a million likes and hundreds of comments, he exhibited the entire process, from the moment he goes to the store to buy his bottle of soda, redesigns the labeling of the brand and turns it into a declaration of love.
Now, through Twitter, a user, who in said social network calls herself @AnaLilia_Cv, shared his own design of the Coca-Cola label for 2022, which, to his surprise, seems to have been well accepted by the company itself.
I invented the new year label design for @Coke @CocaColaMx ??? HAPPY NEW YEAR 2022?? #nitsIllustrations pic.twitter.com/nr6oYRxPbf

– Anali (@AnaLilia_Cv) January 1, 2022
Hello Ana Lilia! Can you send us a DM to continue the conversation? ??

– Coca-Cola Mexico (@CocaColaMx) January 12, 2022
Creativity, key in social networks
Undoubtedly, creativity is what can make the difference between being successful or not in social networks, something that is becoming more and more complicated due to the high demand for influencers or content creators that exist on the network.
And it is that, today, social networks have become a great tool for both brands and content creators, but also for those who are even looking for job opportunities.
Let us remember that, in September of last year, the case of the tiktoker, Emily Zugay, went viral thanks to her very peculiar work as a designer.
His designs are not really highly creative and even seem to be made by children who are just learning to draw; however, they are causing a sensation among users and, mainly, among the brands themselves.
The initiative of the tiktoker, supposedly, started only as a joke content, but that joke got out of control and her videos already have more than 10 million views and she has more than a million followers.
After the success obtained, the tiktoker herself revealed that several brands contacted her to redesign their logos.
In this way, brands and companies such as Nascar, Tampax, The Washington Post or NASA are some of those that have approached Emily Zugay.
Now read: