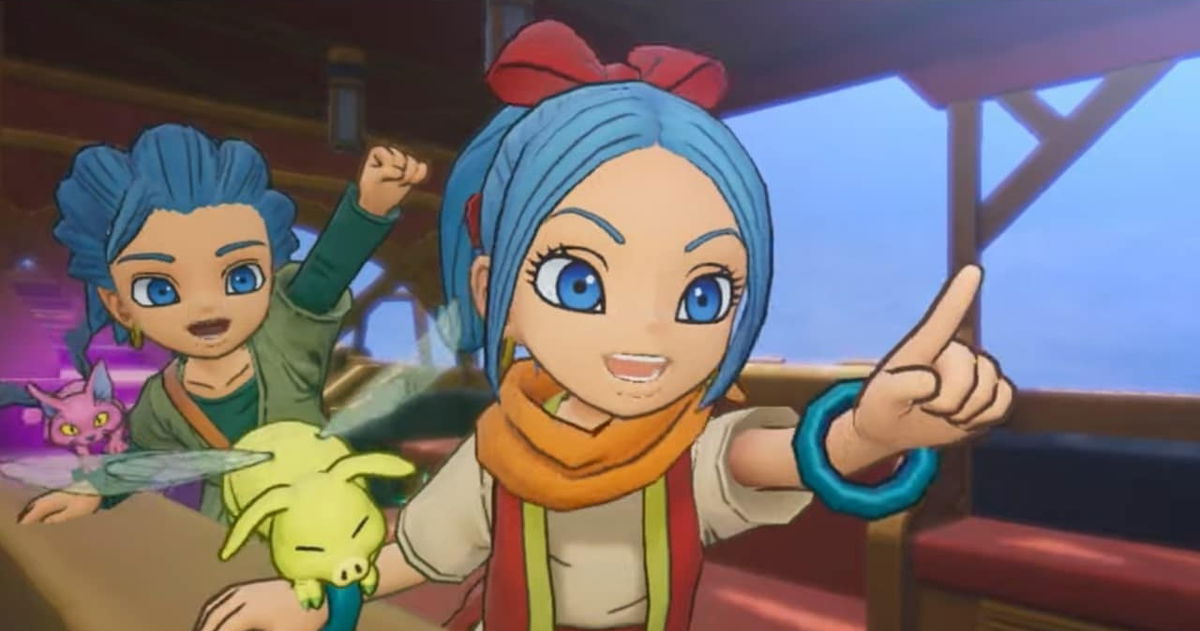 Share
Erik and Mia star in this new adventure within the Dragon Quest universe.
As part of the celebration of 36th anniversary of the Dragon Quest franchise, Square Enix has shared a new preview of Dragon Quest: Treasures, a new and, until now, enigmatic RPG proposal within the series that will feature two characters from Dragon Quest XI: Echoes of a Lost Past. This new installment of the series was announced last year along with Dragon Quest XII, but there are not many details about it.
Erik and Mia seem to be the two protagonists of this treasure hunting RPG nicknamed "Aoki Hitomi to Oozora no Rashinban", which translates as "Blue Eyes and the Compass of the Skies" (via Gematsu). Elements that can be seen in this first teaser trailer in which the protagonists appear traveling through different environments in a kind of flying train.
"An all-new spinoff of the DRAGON QUEST series. DRAGON QUEST TREASURES is finally on the move! Stay tuned for more in June 2022!"
At the moment there are no concrete details about that treasure hunting gameplay, platforms or release date have not been specified either for this Dragon Quest: Treasures. promise news for next june. We will see if more details of the rest of the projects in the series are also shared, such as Dragon Quest XII, the next installment of the main saga.
God of War Ragnarok is targeting a September release, according to this new clue
More Squiare Enix projects
Once it is detached from its Western studios and licenses, we will see if Square Enix focuses more of its attention on two established sagas such as Final Fantasy and Dragon Quest or bets on new proposals of smaller size and risk. For now, it has great promises such as Forspoken and Final Fantasy XVI, which would already have a new trailer prepared and would be close to reaching stores. There has been talk that Square Enix could be the subject of a purchase by Playstation, but at the moment there has been no movement.
Related topics: Square Enix
Share
Sign up for Disney + for 8.99 euros and without permanence Subscribe to Disney+!