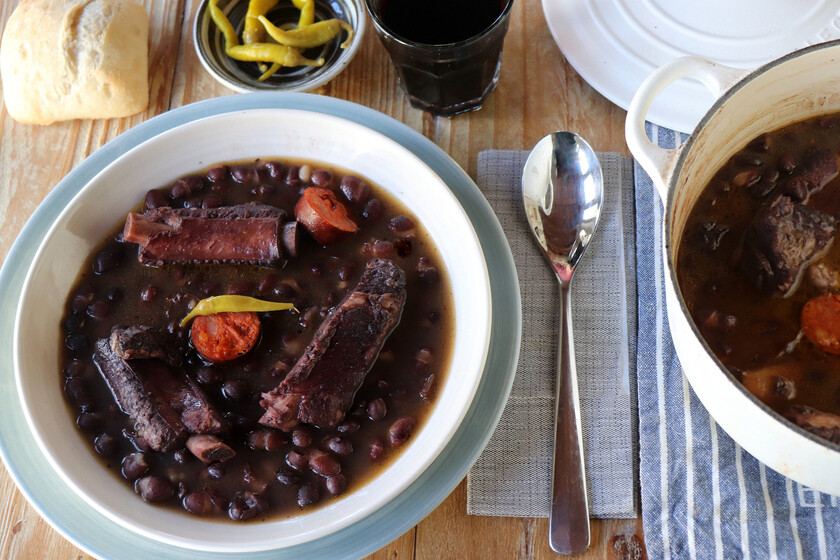 we start browning the pork ribs in the bottom of the saucepan where we will make the beans. A little olive oil and a few grains of salt and we will have them ready in about seven or eight minutes. Then, add the water and the beans to start cooking.
It is not necessary to soak these beans, they will be very tender after cook between two and a half to three hours, depending on the hardness of the water in your area. At this time it is not necessary to remove them, rather than give the pan a shake by holding its handles. We cook them in abundant water with a bay leaf, a piece of onion and a pinch of salt.
The chorizo ​​we cook it separately so that it does not release the fat in our beans. After an hour cooking in water, we can remove the chorizo ​​and then add it to the beans. Without stirring, let the cooking time pass quietly until the beans are tender.
We serve the beans with the pork rib and put a plate with pieces of onion and some pickled peppers next to the diners, for those who want to degrease by taking a bite between spoonful and spoonful