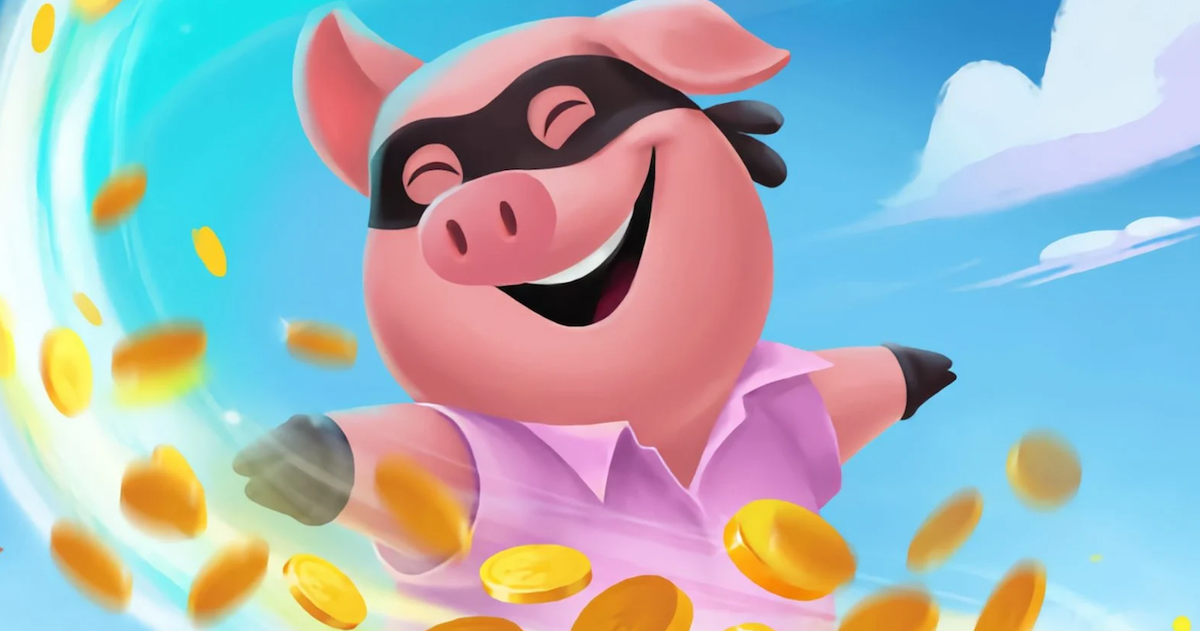 We are going to put all the experience we have acquired playing Coin Master at your disposal in order to increase your chances of reaching the top position in the rankings and win the tournaments of this addictive mobile game.
Because winning a Coin Master tournament is not easy, especially if the game puts you in groups with players who have more coins than you, more spins than you and have been playing for much longer. Which makes it practically impossible for you to get a higher score than them.
But don't worry, there are plenty of tricks you can use to maximize your chances of becoming champion. We insist, it will not be easy, but if you follow our advice you will have a unique opportunity to sweep the tournament and be in the first position to get great rewards in Coin Master.
All Coin Master card collections and their reward
What are Coin Master tournaments?
In Coin Master there are two competitions that can be easily confused, events and tournaments. They are two competitions that have their own rewards but also their differences.
The events last for several days, while the Coin Master tournaments usually last between 3 and 8 hours. Tournaments are ranked competitions where the top 10 players receive rewards for spins, coins, experience and chests.
For its part, the events provide players with a series of rewards based on the individual progress of each player.
In this article we will tell you all the tips that you must follow if you want to win a Coin Master tournament. But before doing so, you need to know that you will have to invest much more than the reward you will receive. That is, if the tournament offers a reward of 1,800 spins to the winner, you will have to know that you will surely have to spend more than 3,000 spins.
Now, you can finally say you've won a tournament!
Tips and tricks to get gold cards in Coin Master chests
The best tricks to win a Coin Master tournament
1. Reserve a good number of spins
In many Coin Master tournaments you will find that you will barely earn enough points to enter the top 30 positions, this is because 80 (or 100) main spins is not enough.
To win a tournament you will need, at least start with 1,500 circulationyes As you progress through the tournament you will earn more rewards, so these 1,500 spins will easily turn into 2,000 or 3,000 spins.
So we recommend you reserve as many spins as you can to go all-in for the next tournament. Coin Master runs three or four tournaments a day, so it's okay if you skip a few tournaments to focus all your energy on one.
However, we do have a little tournament trick related to your spins that can help you a lot.
2. Trick the game with your number of spins
Coin Master brings together 100 players in each tournament, and although we don't know what it is based on to bring them together, it is possible that the game bring together players with the same level or the same rolls in a group for tournaments.
In other words, the most logical thing is that a player who only has 80 spins will have to compete with another player who has 80 or 100 spins.
That is why we recommend stop about to win a reward before starting a tournament. When it starts, earn your reward and you will have an advantage over your rivals.
There are many ways to win spins in Coin Master. You can enter an event and when you are two or three spins away from a big reward, wait for a tournament to start to win it.
It is important to attack a village with a "x3" bet to gain few points, this can also match you with players with a lower level of spins.
On the other hand, when you have already entered the tournament, you can also collect rewards with free spins links for Coin Master, exchange your cards for spins, participate in the Wheel of Thor or even collect your prize in the reward calendar right when it starts. a tournament.
3. Bet "x30" and "x100"
Players who participate in Coin Master tournaments receive a higher reward if they wager more spins on each spin. A "x5" bet gives you more prizes and more points than a "x3" bet.
If you really want to win a tournament in the Coin Master game, you will have to bet "x30" and "x100" (or a higher bet, if you can afford it). Your main rivals will earn 800 points on their first spins, so you'll need to start betting big if you want to catch up.
In case they touch you hammers or pigs on a "x100" bet you'll have a long way to go to win a tournament. You will see that you get between 400 and 800 points in a single spin and, in addition, the game will reward you with many prizes.
In this way you can go from having 1,720 points:
To have 2,620 points in a matter of seconds:
4. Take advantage of all your knowledge and be firm
We could say that winning a Coin Master tournament is the zenith of any player, the culmination of a job well done, the final reward after using the sum of all the tips and tricks that we have been providing you.
So protect your village well, get gold cards, join a good team and get lots of coins to have more chances to win a tournament.
And remember, never be satisfied. Be strong. Because in the last 15 minutes a player with 8,000 spins can come and take you out of first place in the standings. It has happened to us!
Coin Master: what are pets and which one should you use
This ends our list of tips and tricks to win in a Coin Master tournament. It won't be easy at all and you may not be able to do it on your first try, but with patience and perseverance you will end up winning a tournament to receive a lot of prizes.
Related Guides
Sign up for Disney + for 8.99 euros and without permanence Subscribe to Disney+!