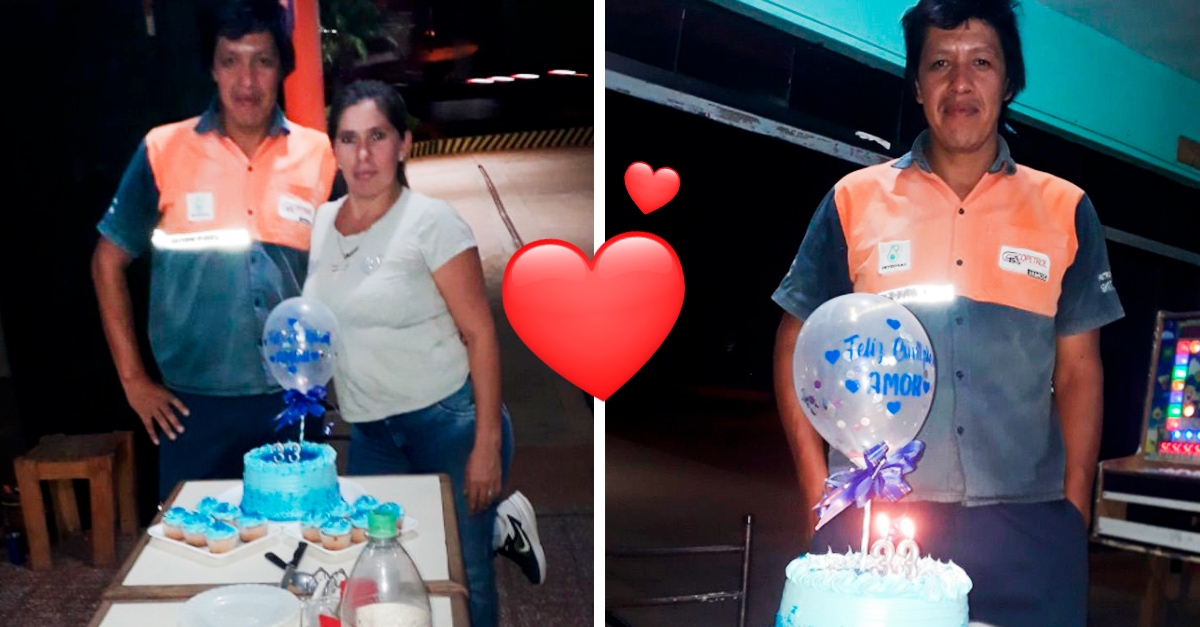 There are times when lack of money or work commitments prevent us from celebrating our birthday with a beautiful party and with our friends. But there are also those who have the happiness of having a person who loves them unconditionally, who does everything possible to make that day special.
Just look at the story of a woman who threw a surprise party for her husband at the gas station where he works. The woman even took on the task of baking a cake and homemade dumplings for the birthday boy, her co-workers and her friends present.
Marcos Estigarribia works the night shift at a gas station located in Uruguay. Unfortunately, the day of his birthday could not be different from another working day, since he had to bring sustenance to his home.
His wife, María del Carmen Caballero, knew that he would be working and that it would be difficult to celebrate his birthday at home, so she had a great idea: throw a surprise party at her husband's work. That way she wouldn't have to leave her workstation and could have an unforgettable time.
With this in mind, María del Carmen prepared everything necessary for the celebration, baking a cake and empanadas and putting together decorations such as balloons and colored ribbons to decorate the place.
Marcos was surprised to see his wife arrive with all the preparations in hand. Marcos' classmates joined María del Carmen and helped her set up a table, balloons and sing the mornings to the birthday boy, who burst into tears at the sweet gesture of his beloved.
María del Carmen uploaded some birthday photos to her personal Facebook account, a site where she gained great relevance, as well as comments congratulating her for making her husband's birthday a special day.
Surprise toast. Since you had to work, my love. Small tribute but with much love. I hope you enjoyed it because you deserve the best in the world. Another year by your side. Congratulations.