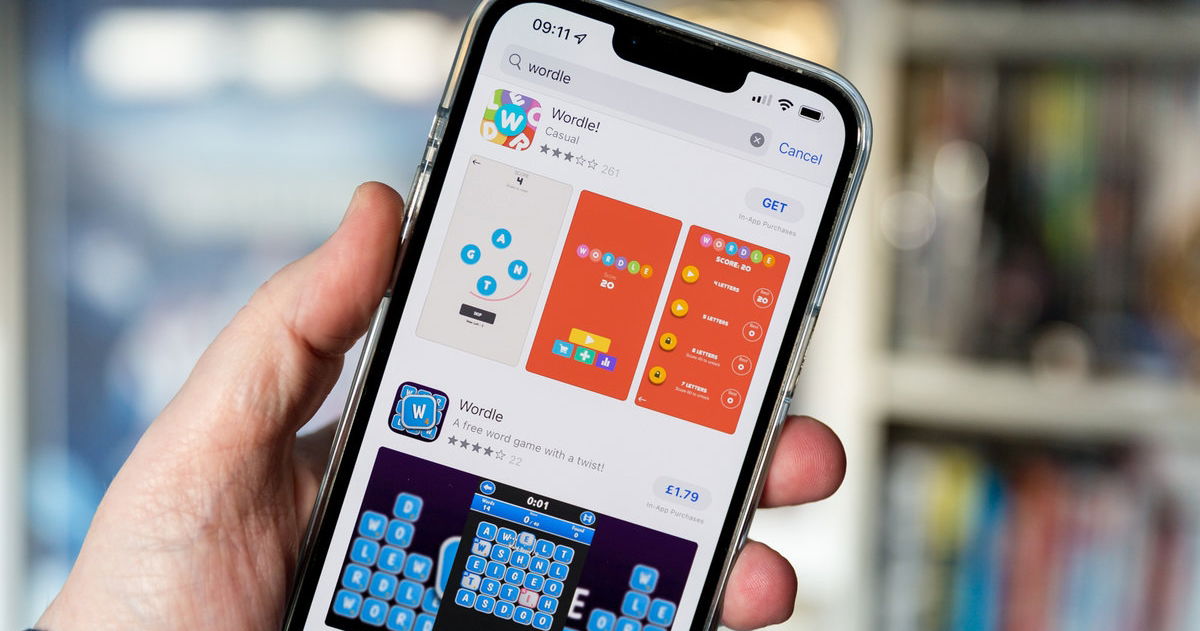 Probably, during the last few weeks you have read or heard the word wordle. And it is not for less, because in a very short time they have become the fashion game, proposing a very simple bet in which you have to find a word per day through a game of letters. Given its popularity, more and more people are joining the phenomenon to try to discover what is hidden behind the word of the day in its original version and also in the Spanish version, of which we explain everything you need to know. However, not all users are managing to get to the right path when it comes to wanting to play Wordle.
Despite the fact that in recent weeks there have been numerous clones who have tried to benefit from the tremendous success of Wordle, there is a particular case that is most anecdotal. Is about a mobile app for iOS and Android that shares the same name and has been around for five years both on Google Play and the App Store. Its creator, Steven Cravotta, has been very surprised by the confusion of thousands of players who have purchased his game instead of what they were looking for. "Its user base dropped to 1 or 2 downloads a day for the last 4 years… Until a week ago when I walked into my desk and was shocked by what I saw. It got attention and soon several major media outlets were running articles about Wordle, but none clearly specified that it was a browser game, so naturally people went to the App Store to search for Wordle"He explained on his Twitter account.
came across my app, also conveniently named Wordle. My Wordle app has gotten 200,000 downloads in the past 7 days and its not even slowing down yet. I reached out to @powerlangish to see if we could donate the proceeds I have gotten. pic.twitter.com/xZjjWhFHBe

— Steven (@StevenCravotta) January 12, 2022
Nevertheless, Cravotta understands the confusion and has pledged to donate all profits to charity. that have been obtained from the more than 200,000 downloads of the game in recent days. A noble gesture on his part that has even been applauded by Wordle herself, encouraging the promotion of this initiative.
Related topics: Mobile
Subscribe to Disney+ for only €8.99! to subscribe
3 months of Amazon Audible FREE! Access over 90,000 original audiobooks and podcasts Free Trial